Watch This! Life Before Versus Life After Kids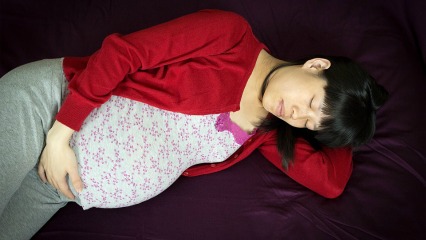 By: Phoebe Ackland, ellaslist
Life before kids……sigh .
Check out Jeff Ma's hilarious compilation video about what life before kids looked like compared to after… and we understand only too well.
Video Source: Jeff Ma
Oh How Things Have Changed
If those child-free years are far behind you, you'll relate to how things have changed..
Romance used to mean wining and dining by candlelight….now it means having the washing or dishes done. Maybe even wine on the couch in pyjamas if it's a special night.
Remember those luxurious 11am brunches when the time had no real bearing on your day? Now lunch comes at 11am sharp. Same goes for the night… 8 pm party time now means bed time, and it couldn't come fast enough!
Peeing in peace has been replaced with mini family meetings in your bathroom every time you need to do your business. A toddler may even be clambering onto your lap.
Your opinions of the neighbourhood have changed. Did you use to attend the noisy house party happening next door at midnight? Now we bet you're the ones calling the police.
One of your favourite pastimes was to go shopping for new clothes! Now …..we'll settle for anything that's actually clean.