Viennetta On A Stick Is Coming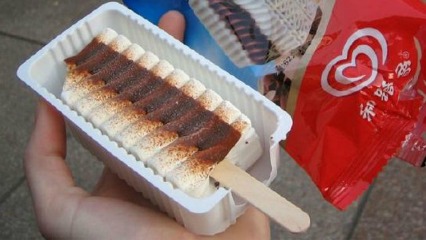 By: Phoebe Ackland, ellaslist
Back in August, social media was sent into a flurry when a picture of Viennetta on a stick, in a perfect single-serving size, was posted from China. Photos then surfaced from Malta & Turkey which lead Australians to demand answers to the question: Where are ours??
[caption id="attachment_114370" align="aligncenter" width="617"]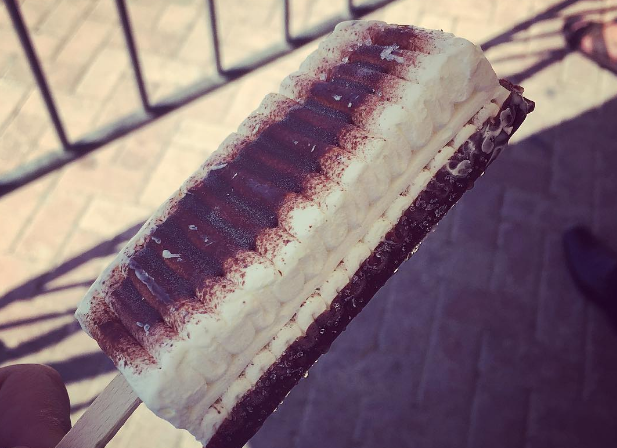 Source: bobbijodivitini/Instagram[/caption]

It's Coming…
We were relieved when the marketing director of Streets Ice Cream made the following statement, according to
news.com.au
:
"The reaction to Viennetta on a stick from Australians has been unbelievable. It has clearly tapped into the deep love many of us have for this party classic. With so many clamouring to try such an ingenious addition to the range, it would be wrong of us to ignore."
While the internet hype over this velvety smooth treat was at an all time high, Streets launched a competition asking Aussies to get creative with Viennetta, and post the pics to social media with the #Viennetta. This was their winner:
Well Where Is It Then?
Back in August, no specific Australian release date was set. Several months later, we hope Streets hasn't forgotten their promise to us Viennetta-loving Aussies. With Summer warming up our beautiful city and icy treats becoming a go-to, it
really
couldn't come any sooner. Our advice would be to hound them on their
Facebook page,
and in the meantime…we're off to buy a bigger freezer.
A Sweet Solution
Streets also offered another compromise, if you're that desperate to try it (which we are). Check out their
DIY
instructions for Viennetta on a stick for Sydney-siders.
More Stuff For Mums