Unusual Date Nights For Grown-Up Kid-Free Fun
By: Phoebe Ackland, ellaslist
After years together, it's easy to get stuck in the rut of grabbing dinner at your favourite local spot (who already know what you're going to order before you do so) or seeing the latest blockbuster at the cinema for date night. Maybe the date nights have ceased altogether in favour of ordering takeout in pyjamas on the couch once the kids finally go to bed. Here are some unusual, memorable and exciting Sydney date ideas that are well worth shelling out for a babysitter!
1. Art By Moonlight
Art exhibitions aren't just for rainy afternoons! Did you know the MCA runs ARTBAR on the the last Friday of each month?! A new talented artist each month will spoil you with displays of light, sound and artworks to stimulate your senses. You can take a tour, join in on a workshop or talk, most of which are free! Head to the rooftop for a nightcap with city views, and great entertainment.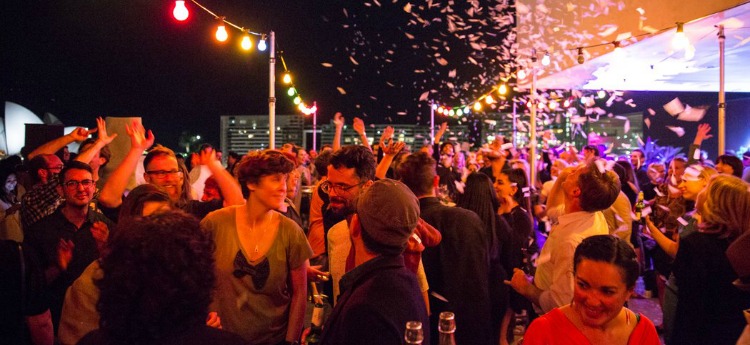 Source: MCA
2. Paddle Boarding
We're heading into the perfect weather for this unusual date night (or day). Learn a new skill together, burn some calories, cool down and look out over crystal waters with a paddle boarding session – either rent a board to share or even take a lesson! There are some awesome bays to do it in Sydney, but we recommend the gorgeous Rose Bay!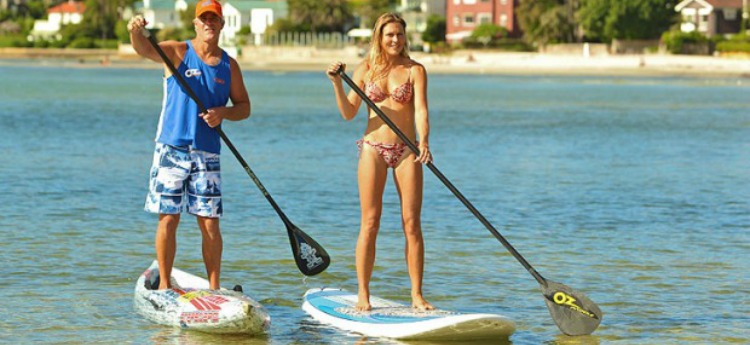 Source: Executive Style/ Rose Bay
3. Romantic Picnic
No relationship has matured beyond the good old romantic picnic. Pack a picnic blanket, a delicious spread of strawberries, cheese and crackers (and of course a bottle of wine), and cuddle up as you watch the afternoon spill into a dreamy sunset. Some super romantic places to picnic are Gordon's Bay (between Coogee and Clovelly beaches) where you might just spot a mermaid, Dawes Point for a picturesque view of the harbour and Opera House, Watsons Bay or Centennial Parklands who offer a gorgeous picnic hamper experience. Anywhere near water or overlooking gorgeous scenery should just about do the trick though.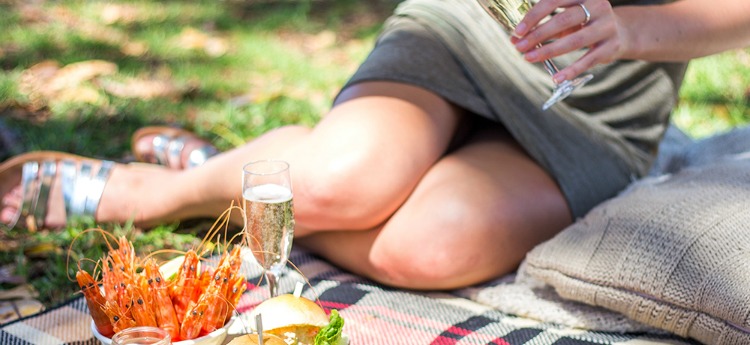 Source: Watson's Bay Hotel
4. Movies…With A Twist
Maybe seeing a movie is just your thing! But how about try something a little bit different: spice it up with Gold Class at Event Cinemas, feel like teenagers again with a nostalgic drive-in movie experience at Blacktown, have a vegetarian buffet and watch a movie comfortably lying down at Govinda's, check out an old classic at the Golden Age cinema for a truly old-worldy Hollywood experience (with cocktails at the bar beforehand, naturally), or have a surprising experience with Underground Cinema where you arrive at an undisclosed location in costume, and watch live performances in an exciting new space decked out to resemble a film set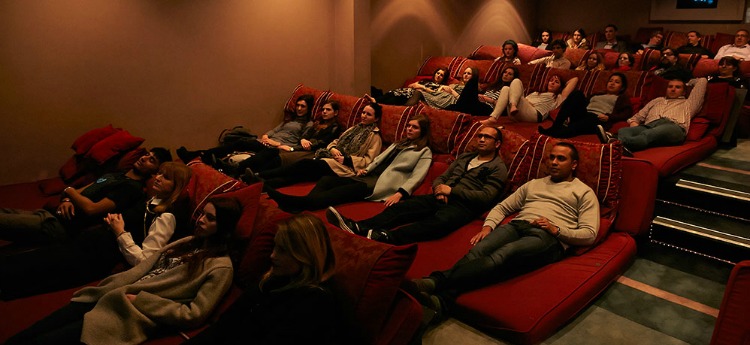 Source: Govindas
5. Archie Rose Distillery
Gin lovers take note! Take a tour of the brand spanking new Archie Rose distillery in Rosebery- learn about how gin is made, what flavours go into each bottle, and then enjoy the fun part: a tasting! Sit at the bar and enjoy the freshly distilled gin, or even a Black Star pastry confectionery from the wide selection available. A fun, educational and fresh date idea.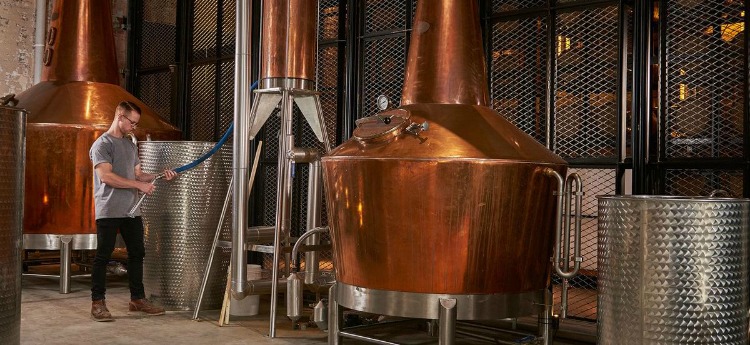 Source: Archie Rose Distillery
6. Take A Cooking Class
All your senses will be going into overdrive! Have fun getting your hands messy and enjoy the delicious fruits of your labour afterwards. Sydney Cooking School offers classes for exotic cuisines like Asian, Italian, French, Modern Thai, Sri Lankan, Middle Eastern, Spanish (think paella and tapas), Mexican (including Margaritas), and Japanese Sushi… the kids will love trying out the new dishes you've learnt once date night is over!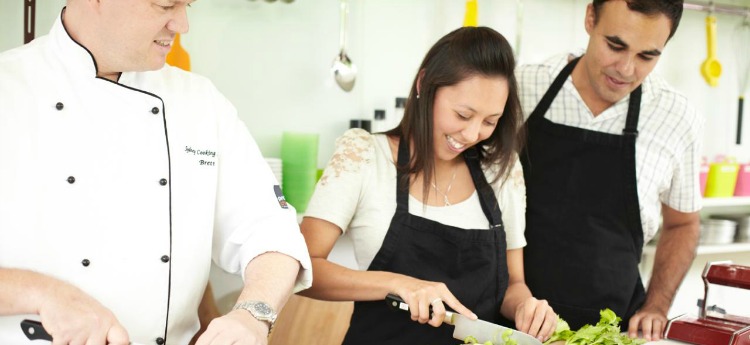 Source: Sydney Cooking School
7. Release Some Adrenaline
Romantic strolls and candlelit dinners just aren't for every couple! Get your blood pumping and adrenaline going with some thrills and spills at Luna Park (followed by a romantic nighttime Ferris wheel ride), work on your teamwork and belaying skills with indoor rock climbing, or release your inner kids with iFly indoor skydiving, bounce around at Sky Zone trampoline park, or have the total carnival experience at AttracTivity! All of these date ideas come with guaranteed squeals and giggles- you're bound to feel young again!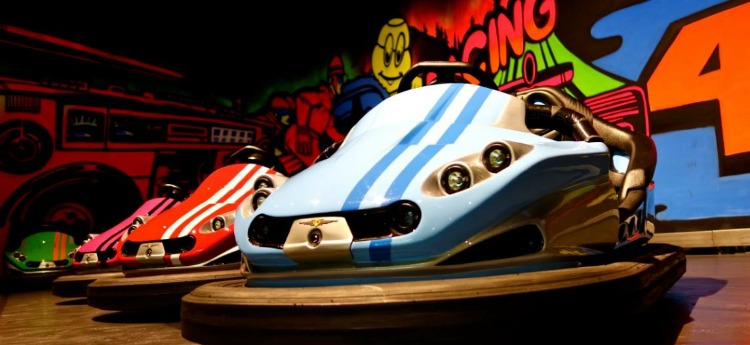 Source: AttracTivity
8. Tandem Bike Riding
On a sunny Spring day, head to Centennial Parklands where you can hire your own bikes for a romantic cycle around the lush greenery, or opt for a tandem bicycle or pedal car for a real laugh. If neither of you feel like doing the leg work, try horse riding! Let beautiful four-legged creatures do the heavy lifting as you chat and cruise around the parklands.