Ultimate Sydney Provides The Ultimate In Family Fun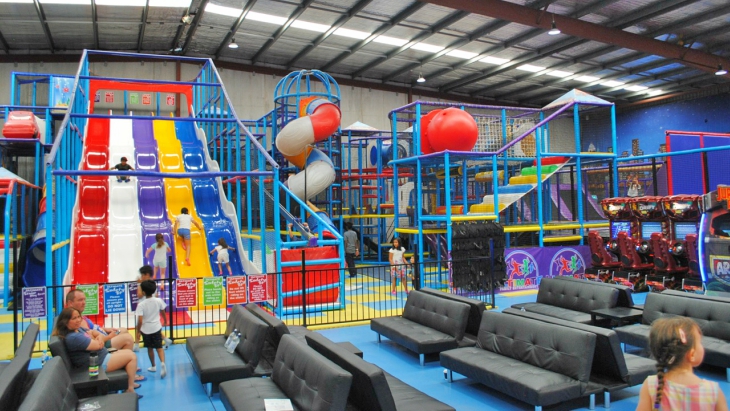 By: Helena Leung, ellaslist explorer
Do you have active kids that love to bounce, slide, flip and climb? I do, and that's usually just on the family couch. So here's an alternative; Take them to the Ultimate Family Fun Centre Sydney for an Ultimate birthday party! We recently visited to celebrate my niece's 12th birthday and brought along a crew aged between 6 and 13. They were an all girl gang, most of them friends from ballet, so I was interested to see how these athletic and agile girls would rate this trampoline park.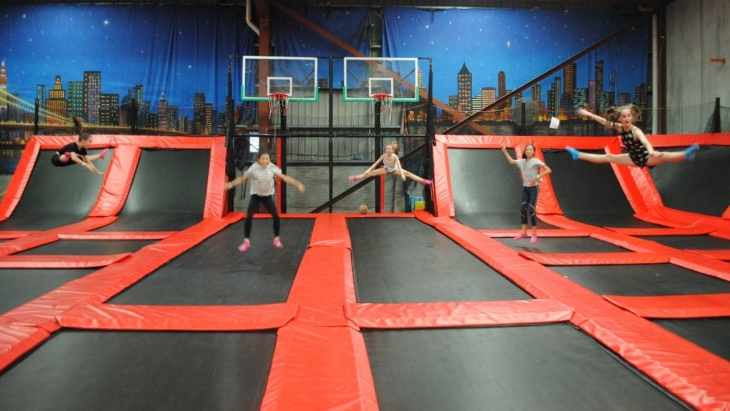 Trampolines Galore
At Ultimate Family Fun Centre Sydney (which from here on I shall call UFFCS for brevity's sake) there are trampolines lined from wall to wall, so your budding gymnast, acrobat or professional SlamBall athlete can really up the ante. There are basketball hoops, a rock-climbing wall, and the girls' favourite feature, a giant foam pit. Our friendly party host, Nick, was able to teach the kids some simple tricks and flips and they spent the majority of time jumping and somersaulting into this bouncy sea of foam. Parents, make sure you film your kids flipping in a slow-motion video for some serious after party laughs!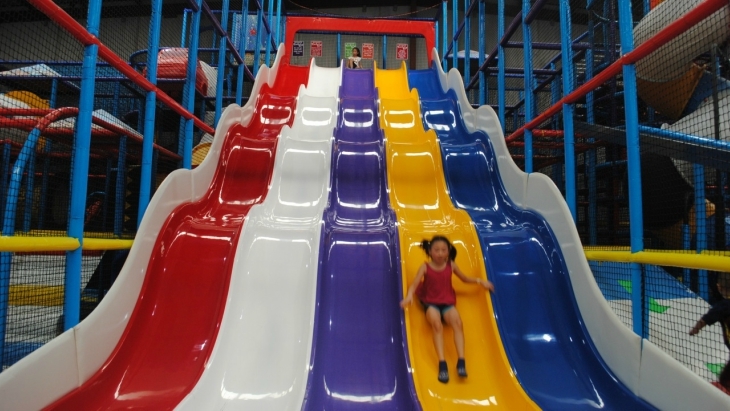 Massive Play Centre With Giant Slides
UFFCS (remember what that stands for?) also boasts Australia's largest indoor play centre. Tunnels, ladders and obstacles form an elaborate maze from floor to ceiling. There's a mini flying fox and a myriad of corkscrew slides, as well as an impressive five-person slippery dip so your children and their friends can all slide simultaneously.
Arcade Machines And Dodgem Cars
Although we didn't participate in these activities there were also arcade machines and dodgem cars available. The dodgem car attraction came in a separate party package, but we asked Nick to sneak us in for a photo op and came away thinking that it would have also made an awesome party activity.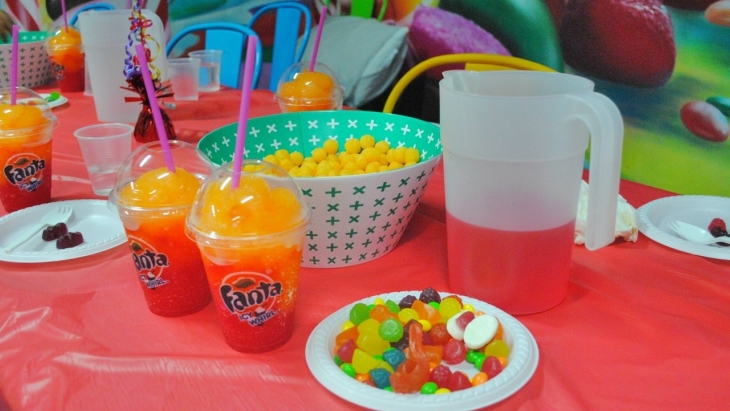 Party Room And Party Food
UFFCS (not related to Ultimate Fighting Championship) put their best foot forward when it came to our party catering. We were given a private room to enjoy our pizza, chips, lollies, slushies and cordial. There was even a spring roll and wedges platter, greatly appreciated by all the hungry parents who usually stand around at parties sneaking chips off their child's plate. C'mon, we've all been there. To top it off Nick brought in a delicious ice-cream cake and we all sang a boisterous happy birthday to the birthday girl. All in all we had a fantastic two and a half hours at UFFCS and would highly recommend booking a party here for your child. Party packages range from Basic to Ultimate so you can pick what best suits your needs and budget.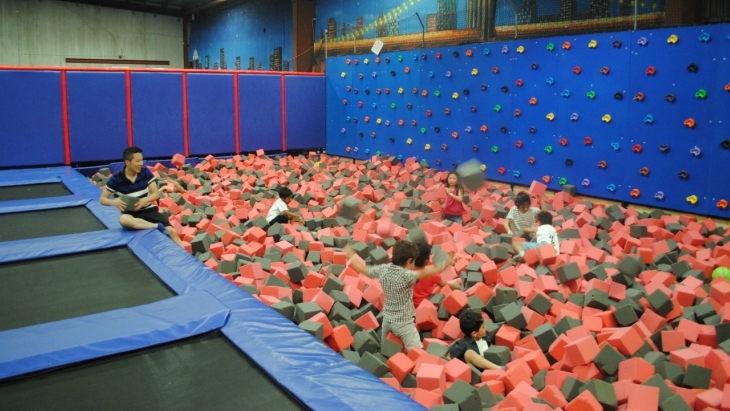 Best Bits!
The unanimous consensus was definitely on the giant foam pit. The girls loved testing their flipping skills and it was amazing to see how adventurous they'd become by the end of the party. Even a few of our dads were seen somersaulting into the spongy abyss! We walked away with absolutely no injuries, not even a pulled muscle, otherwise I can imagine those ballet mums would NOT have been impressed!
The other amazing, fantastic, incomparably glorious thing about having a party at UFFCS is that there is NO preparation needed by the parents and NO cleaning up! Just rock up and let the kids go wild. Having hosted many home parties, that feature alone is worth its weight in gold. Our host was there to supervise the kids, serve the food and clean up. Thanks Nick!!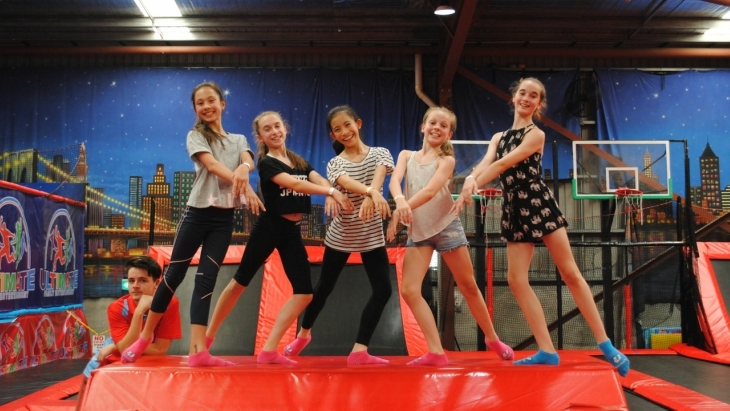 Things To Consider
The heat! We happened to visit on a very hot afternoon and though the fans and air-conditioning was set to full crank we still felt very warm and sweaty. Admittedly, a warehouse is pretty hard to cool down. Perhaps UFFCS could invest in a misting station or provide a few more fans for those hot, Summer days!
The kids also mentioned that the mega slide could have been more slippery. Maybe it was the sweat that stuck them to the plastic, or maybe they were wearing the wrong kind of clothing. Or MAYBE, a little spray of WD40 would get those bottoms sliding!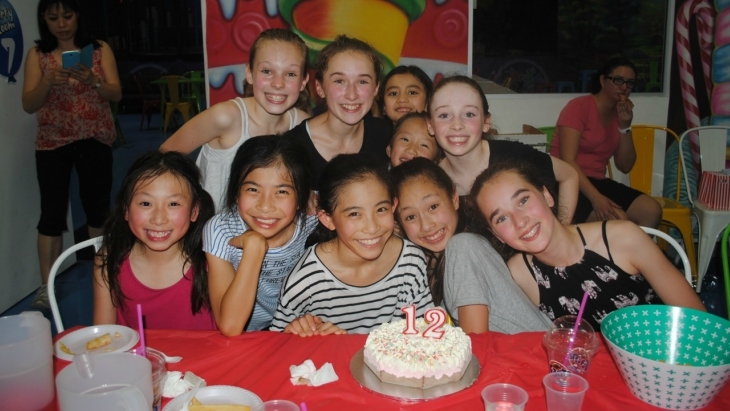 Top Tips for visiting Ultimate Family Fun Centre Sydney
Remember to sign the waivers!: To save time you can jump online to sign a waiver before your party enters UFFCS. It's pretty straightforward. We did it in a matter of minutes the night before our booking.
Get there 15 minutes early: If your party starts say at 3:30pm, get there at 3:15pm so your group can settle into the party room and put their groovy jumping socks on. There are always stragglers and you want to get the maximum jump time for your package!
Grab drinks and nibblies at the café: The onsite café has a large range of snacks, from sushi to pies, hot chips and banana bread. There's definitely something here to suit everyone. You can also purchase hot and cold drinks, depending on whether you want to chill out with a chai latte or cool down with an icy slushie.