Top Sydney Eats You Need On Your Food Bucket List!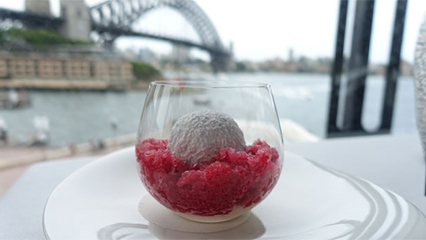 By Phoebe Ackland, ellaslist
ellaslist brings you the top game changers on the Sydney food scene; the delicious cult treats and signature bites of our city that you simply must try before you give up the ghost!

1. Tella Balls, Dulwich Hill
Okay so if you haven't heard tried these Nutella-filled doughnut balls, you haven't lived. The
Dulwich Hill Tella Ball Dessert Bar
 run by Foodcraft Espresso goes through a heap of these as you can imagine, as well as the headline-making
Tella Ball shake
. They even have Tella Balls in peanut butter and cookies and cream flavours, and sell every dessert you could ever drool over like crepes, pancakes, waffles, cheesecake and brownies. Don't miss out!
[caption id="attachment_100450" align="aligncenter" width="750"]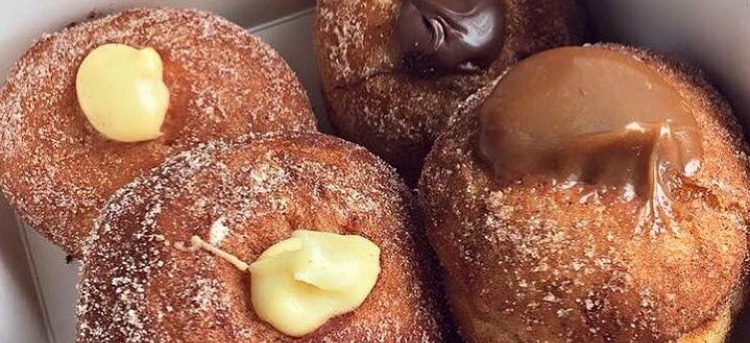 Source: Tella Balls Dessert Bar Facebook[/caption]

2. Salted Caramel Gelato, Gelato Messina
Unless you've been living under a rock, you shouldn't be a stranger to the
Gelato Messina
craze that has taken over Sydney. Next time you head there, make sure you try one of their signature and most popular flavours- salted caramel. What's more, there are stores all across Sydney. Find your closest one
here.
[caption id="attachment_100451" align="aligncenter" width="750"]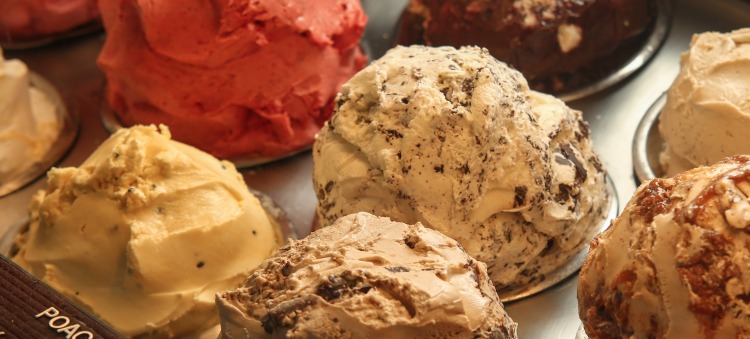 Source: Gelato Messina Website[/caption]

3. Rice Paper Rolls, Miss Chu
They're known as the the "Queen of Rice Paper Rolls" and for good reason. Inside these quaint tuckshop-style venues are melt in your mouth rolls with delicious fillings to choose from including roast duck and banana flower, tiger prawn and green mango, and satay chicken and young coconut, among others. You'd be crazy to miss out on this authentic Vietnamese experience. Several great locations in Sydney – find your nearest one
here.
[caption id="attachment_100449" align="aligncenter" width="750"]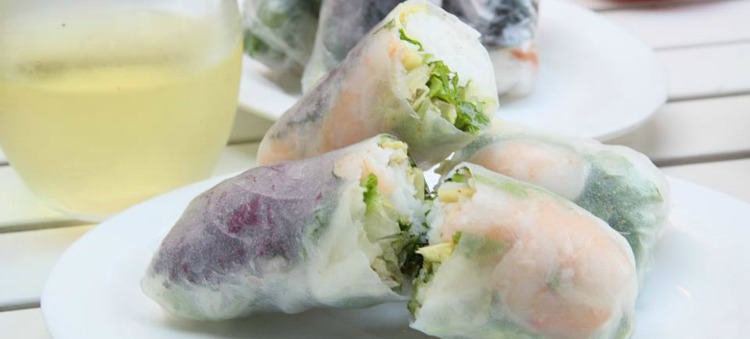 Source: Miss Chu Facebook[/caption]

4. Snow Egg, Quay
This is a cult favourite, award winning dessert featured on the beloved 
Masterchef Australia, 
created by Peter Gilmore. Apparently people fly from all over the world to try it, and so it will never be taken off the menu. It's a combination of ice cream, poached meringue, tuile, granita, and so much more. If you're in a fine dining mood, make Quay your first stop!
[caption id="attachment_100448" align="aligncenter" width="750"]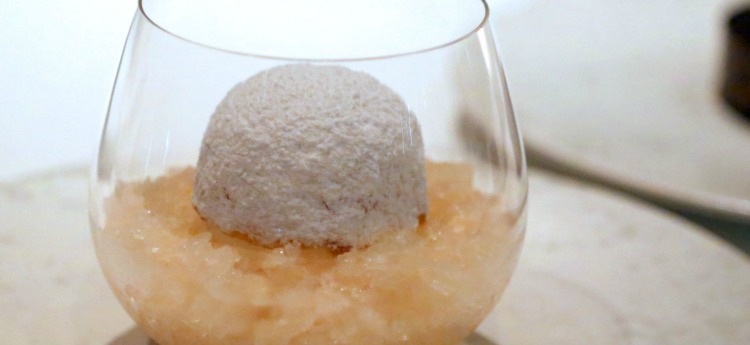 Source: DANIELFOODDIARY[/caption]

5. Pacific Oysters, Watsons Bay Boutique Hotel
As if the location wasn't enough to tempt you there! Smell the fresh salty air and indulge in some of Sydney's best seafood at the
Watson's Bay Hotel
. The pacific oysters are served in a half or full dozen and only ever
au naturale, 
with a 10 year old Balsamico di Modena. Seafood lovers also shouldn't miss out on the lobster, Moreton Bay Bugs, Alaskan King Crab Claw and the luxurious chilled seafood platter. This is what Sydney is all about!
[caption id="attachment_100447" align="aligncenter" width="750"]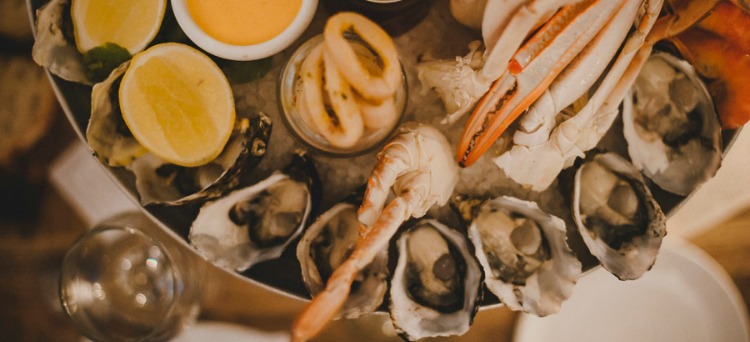 Source: Watson's Bay Boutique Hotel Website[/caption]

6. Gourmet Burgers, Chur Burger
These divine gourmet burgers have changed the burger scene. They come with several different
fillings
…we recommend the pulled pork, Chur
BBQ
sauce, red slaw and fennel mayo burger, cooked in their signature medium-rare style.
[caption id="attachment_100446" align="aligncenter" width="750"]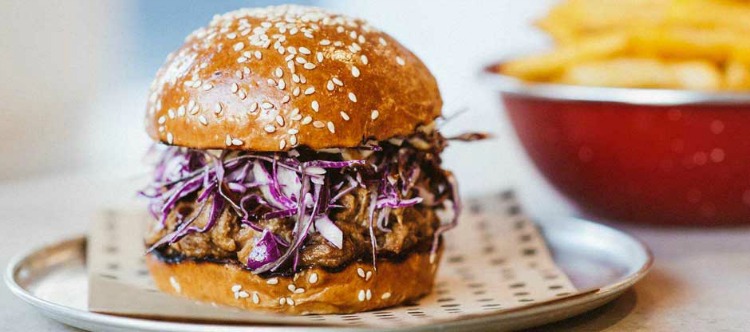 Source: Chur Burger Wesbite[/caption]

7. Vietnamese Rolls, Hong Ha
Whilst Vietnamese rolls are a must-try in general, for the best of the best, head to
Hong Ha in Mascot.
Fresh ingredients on crunchy rolls and that signature vinegary- shaved carrot have had people from near and far lining up around the block for years. A cult favourite.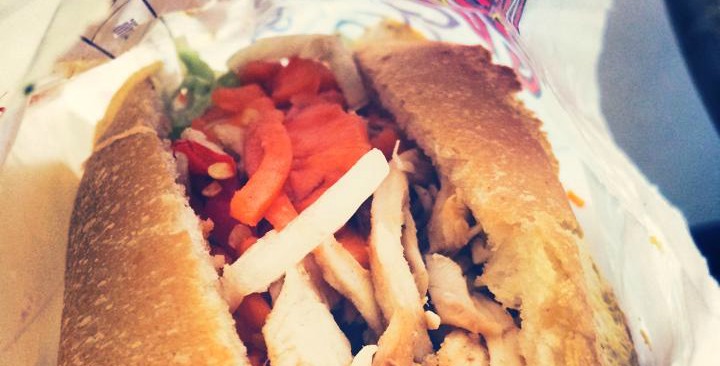 Source: Hong Ha Facebook

8. Slow Cooked Pork, Mr. Crackles
This Oxford Street eatery, open until all hours of the morning, was opened by chefs Carlos and Sam who set out to deliver perfect cripsy-skinned succulent meats. Their pork belly takes 3 days to prepare, including selected salts, spices and a 10 hour slow braise. The result? Melt-in-mouth perfection. Try
Mr Crackles
pork in rolls, salads or even their famous crispy pork nacho fries!
[caption id="attachment_100656" align="aligncenter" width="960"]

Source: Mr. Crackles Website[/caption]