Toasting Your Own Bread At A Cafe: Burden Or Blessing?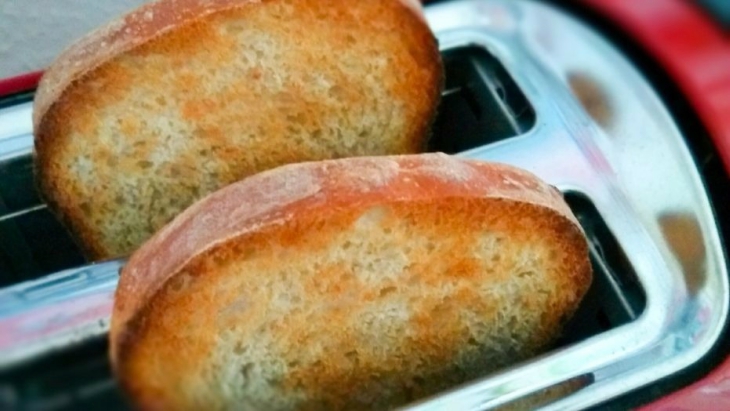 By: Alex Harmon, ellaslist
The perfect piece of toast, like a cup of tea, is in the eye of the beholder. Some of us like it burnt to a crisp, some of us prefer it to pop out of the toaster more like warm bread. But when we go out for breakfast, we rarely get given an option on our preferred level of toastiness. It's not like we're ordering a steak, after all. Well, until now. One Melbourne cafe is taking your toast order serious. So serious that they are giving you control of the toaster.
Toast With The Most
Brunswick Street's Rustica Sourdough cafe gives you the option of buying a loaf of bread, which is made on site, and toasting it using their DIY toaster. You'll find it in the communal "toast free safe" space. Oh Melbourne. You've really out-Melbourned yourself this time.

Image via the Age
Social Media Storm In A Toaster?
This isn't actually a new concept. It was just that an image of Rustica's communal toaster was published on social media site Reddit, that the cafe began to attract flak from the usual Millennial hipster-haters. Like the recent deconstructed Vegemite on toast scandal, remember that?
Reddit users were as fired up as a fork in a toaster!
"And I bet you have to pay more for the 'experience'. What next? You start paying cafes to do their work?" one wrote.
"Australia's version of [Korean BBQ]," another wrote.
"I'm not paying $10 to make my own damn breakfast," said another.
Rustica are, no doubt, loving the social media 'spread'. The cafe posted on their Facebook page: "Our humble Fitzroy haunt is the talk of the town at the moment... why? Our DIY toaster! Long are the days of the toasted-ness of your bread being dictated by someone else. Not a fan of DIY? Hola at our wait team and they'll serve you up our freshly baked bread cooked to perfection."
Bread Winners
Loaves at Rustica start at $6.50. If you order toast off the menu instead, it will cost you $8 — so if anything you are taking advantage of quite the bargain.
Although, as parents, isn't it nice to have the little things done for you for once? I don't care how you toast my bread when I'm out. Like cold baked beans served on Mother's Day, as long as I don't have to make it, I'm thrilled.
What do you think about DIY Toast? And while you're thinking about that, would you like to try a Broccoli Latte?