To Make With The Kids: Mac ❛N Cheese Pizza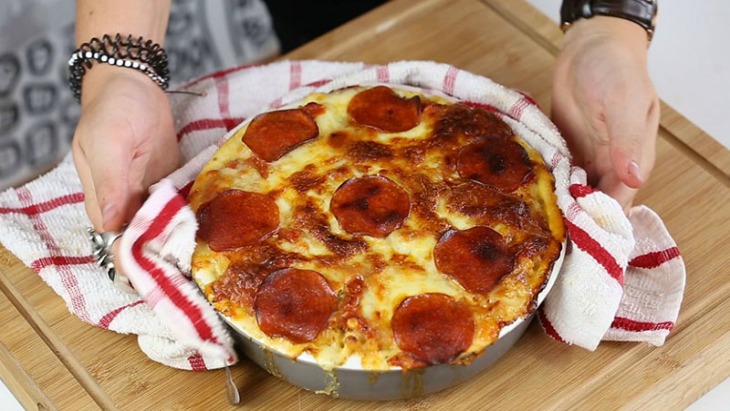 By: Phoebe Ackland, ellaslist; feature image and recipe courtesy of UNILAD
Here's a delicious one for the kids to help you cook- or to surprise them with for dinner! Mac and cheese or pizza- not you don't have to choose between these 2 delicious meals.
What You'll Need
75g butter
1 tbsp garlic
50g pepperoni
1 tbsp oregano
75g plain flour
700ml milk
100g grated cheddar
100g grated mozzarella
Salt & pepper
500g cooked macaroni
200g tinned plum tomatoes
1 tsp sugar
1 tsp oregano
2 balls of mozzarella
Salt & pepper
8 slices of pepperoni
Here's What To Do
To make the cheese sauce: first fry garlic in butter
Next, add pepperoni and oregano
Once warmed through, add flour and cook out for one minute
Gradually add in the milk and whisk until a thick sauce is formed
Throw in the cheese and stir until it's all melted. Season with salt and pepper
For the tomato sauce, fry off the garlic and tomatoes. Cook until thickened
Chuck in the sugar, 1 tsp of oregano and seasoning
To assemble, stir the macaroni through the cheese sauce
Fill the baking dish with the mix and spread on the tomato sauce
Finally add on the mozzarella and pepperoni. Bake for 35 minutes at 180 degrees Celsius. ENJOY!
Thanks to UNILAD for the delicious recipe!