Time To Get About With A Bean About!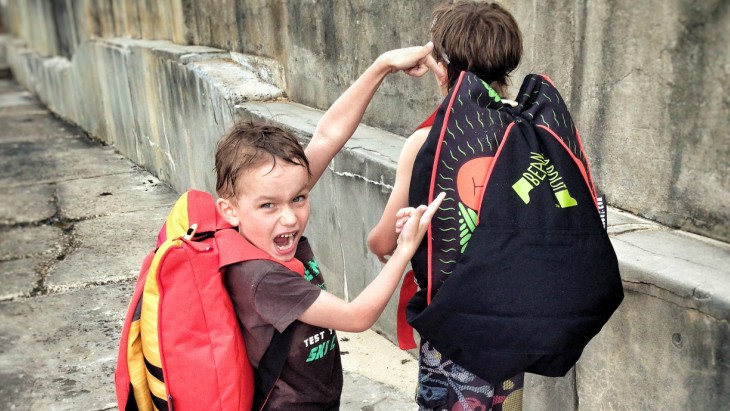 WIN AN AWESOME KIDS' BEAN ABOUT. ENTER HERE!
By: Candice Bailey, ellaslist explorer
The Bean About is facing a bit of an identity crisis. But that's a good thing. First and foremost it's a seat, but as we found out this week, it's also a versatile, portable and fun family accessory.
What's A Bean About?
A contemporary twist on the traditional beanbag, the Bean About is a seat that transforms into a backpack, meaning you can take it just about anywhere. Filled with best-quality beans, the clever design can be opened and assembled as a seat or folded away into a backpack in a matter of seconds. It was also easy to toss into the boot of the car, or for the kids to carry around themselves. Even my two year old was able to carry it around on her back. There are five bags in the range- two for adults and three for kids. The kid's bags feature three endangered species: the Rock Wallaby, Mountain Gorilla & Tiger.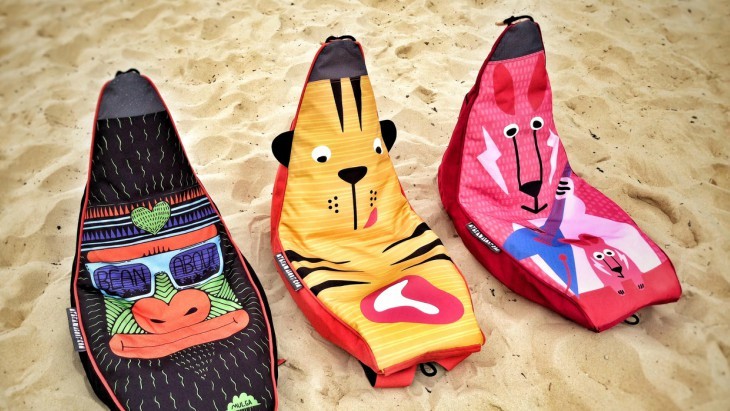 Tried & Tested
We tried out the two different size variations – one for kids (aged 2-9) and one for adults. The verdict? The kids loved it. And so did the adults.
Endless Uses
The Bean About became a trusty companion for my kids (aged 2, 4 and 7) as a reading seat, an explorers backpack, a cubby house lounge, a comfy 'sibling waiting seat' at gymnastics and soccer, a relaxing spot to play iPad and a stage for toys.
Other more conventional possibilities include a sports spectator seat – (it was really comfortable for a 1 hour soccer session!), a seat for the beach (it's waterproof and fully sealed so the sand can't get in), a picnic or park chair, comfy resting spot for festivals, a cosy perch for outdoor cinema or somewhere to while away the long hours waiting for the NYE fireworks to start.
From our experience, the Bean About is pretty durable. As a family of five getting around town I think we would definitely find no trouble making use of a few Bean Abouts!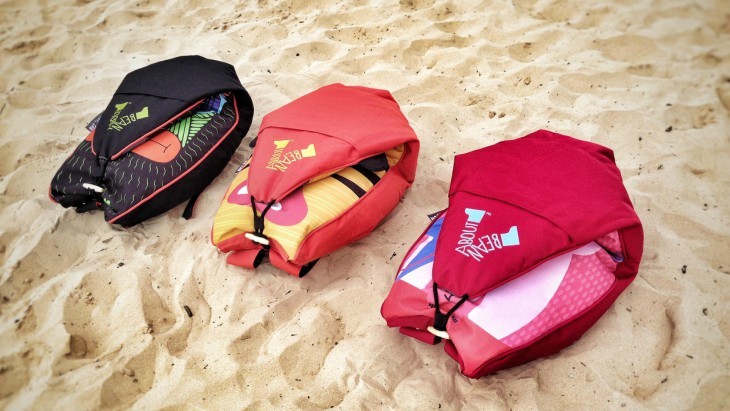 The Bean About Is Out & We Have An Exclusive Offer!
The Bean About is finally here! This is the perfect gift to give kids this Christmas as it will see them through a whole summer of fun: fireworks, outdoor movies, picnics, reading and just about any outdoors event.
Bean About are offering ellaslist readers a super special offer valid until Saturday 21 October 2017: you can get $10 off when you use the code: takeaseat
Source: Bean About
Here's What People Are Saying About The Bean About:
"Thanks so much, Lily absolutely loves her Bean About!"
-Ann-Marie Ashley, SA
"Just a quick note to say well done on the Bean About bag. We've just filled ours up and my son won't sit anywhere else!
-Neil Hedger, UK
"The Bean About bags make great gifts and I certainly got lots of excitement from the recipients. They were very impressed by the concept, the design and the quality of the Bean About bags, as I am. "
-Marie-Pierre Perts-Hopman
"BTW two of the Bean About bags I filled just to test are hijacked by my family members… They won't let go even at home, as they prefer Bean About over settees!!!"
-Mami Mizushima, NSW
"Erin has ditched the sofa and playing on her Xbox by sitting on it, she loves it! She's also treating it like a school bag too.. carrying around."
-Sylvia Kristiani, NSW
Reviews
My kids and I was lucky enough to try a bean about the other week at the Maroubra Saints Juniors AFL. They were fantastic, easy to move, comfy and in constant use. I loved it and ordered some. Mine, Mine, Mine.....
This is a wonderful product designed by a family for families. It's important in this world of large corporations and cheap, mass produced stuff that we support the "little guy", creating an ethical, well design product straight from the heart and having a go! Perfect for a Christmas present, summer on the beach, picnics and time out reading a book. Pre-order now! Not only will Vanessa and Andy thank you, but you'll thank yourself!