This New Kid❜s Star Wars Toy Is Out Of This World!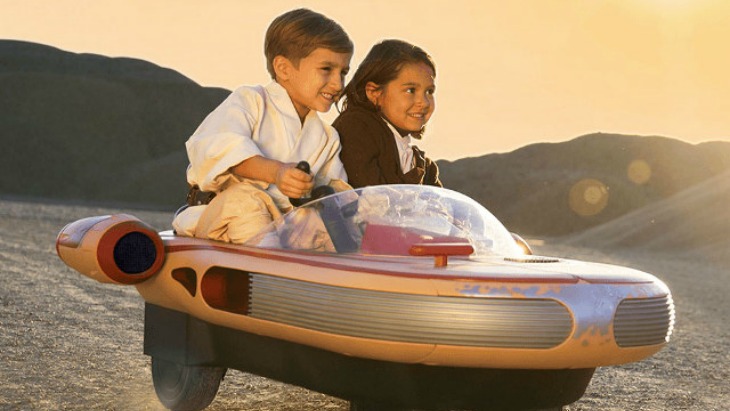 By: Phoebe Ackland, ellaslist
Ever imagined hopping into the front seat of Luke Skywalker's beat-up X-34 Landspeeder? It seems to be a dream shared by kids and adults alike, so, sorry parents, but you might be just a little disheartened to know that now kids and only kids actually can:
Source: Radio Flyer Youtube
For Out Of This World Adventures
Radio Flyer unveiled this awesome new toy recently at the American Comic-Con exhibition, and we can only imagine the full blown squeals of excitement that would've come from Star Wars-loving parents' mouths. Exclusive to American Toys R Us stores and the Radio Flyer website, ages 4 years and up can zip around their neighbourhood having real life Star Wars adventures. It has a top speed of 8 km/hr travelling forwards, and just 3 km/hr in reverse, so don't worry about your Luke getting into too much intergalactic peril. A single charge can get you about 5 hours of pavement pounding- not bad for a kid's toy!
It's available for pre-order now for about AUD $621.50 before its official September 2017.... but unfortunately, it doesn't seem to be shipping to Australia currently. We have hope, because, well, this could just be the coolest toy ever.