This Creepy Doll Will Be The Biggest Selling Christmas Toy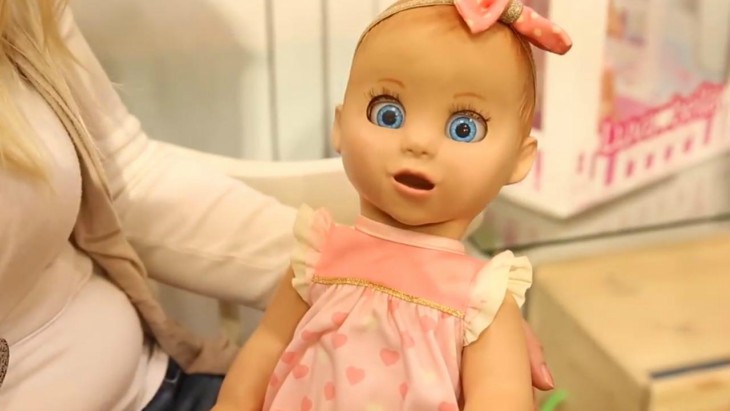 By: Phoebe Ackland, ellaslist
Definitely not a toy we want lying around the house right before the new Annabelle movie comes out...
The 'Luvabella' interactive doll is already out of stock at many retailers, with more expected to flood shelves before the Christmas rush. We're guessing they will try to avoid a 'Hatchimals' 2016-type situation when the company simply couldn't make the stocking-filler quick enough. Check it out:
Source: Christmas Is Awesome Facebook
Just Like A Real Baby
The "lifelike" doll loves to be tickled, and responds affectionately and cheerfully when you interact with it. She/he rarely gives the same response, with 100s of phrases and responses in its memory bank. She has a keen "sense of awareness" so kids will feel like they're caring for a real baby, meaning that loud noises and disturbances should be avoided when baby begins to show signs of drifting off to sleep.
Seems like a lot of work for a toy!
The Luvabella doll is currently available in Australia through ebay.com.au, retailing from around the AUD $200 mark. You might want to consider getting your hands on one now and stowing it away for Christmas.