Things To Do With Kids On ANZAC Day In Sydney 2021
Pay your respects and explore Australia's history at one of these family-friendly events in Sydney on the ANZAC Day Public Holiday. From Coogee to Dee Why, join the community in commemorating one of Australia'' most special and meaningful days.
Here are some ANZAC Day events in Sydney for 2021 that you can attend with kids.
1.
ANZAC

Day March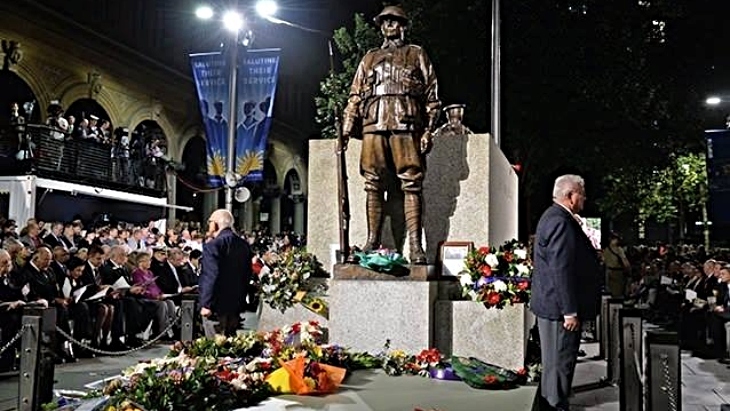 This year, 10,000 marchers will participate in the ANZAC Day March in Sydney on 25 April including war veterans, current servicemen and descendants, proudly displaying war medals on sharp uniforms while walking through the city's CBD.
Every Anzac Day, thousands line the footpaths between Sydney's Martin Place and Hyde Park to salute our nation's diggers. Spectators for the Anzac Day March are asked to adhere to social distancing guidelines to ensure everyone's safety. COVID-19 contact tracing check-in will be required. Alternatively, the march will be broadcast live on ABC and streamed live on the RSL NSW Facebook page.

When: Sunday 25 April 2021 from 8.30am
Where: Martin Place to Museum Station. See the Sydney CBD March Route.
Cost: FREE
2. ANZAC Day Dawn Service
Start the day early (transport services will begin earlier) and head to Martin Place at the same time that the first Australians waded ashore at Anzac Cove on 25 April 1915. The ANZAC Day Dawn Service includes a catafalque contingent, an Ode of Remembrance, Last Post bugle call, one minute's silence, a Reveille bugle call and the laying of wreaths. The sunset ceremony will start at the Cenotaph, Martin Place, at 5pm.
Due to public health regulations, limited spectator space has been allocated at the Sydney ANZAC Day Dawn Service and 1,200 free tickets will be available for members of the public from 10am on Monday 12th April 2021. It's first-come, first-served with a maximum of 2 tickets per person so pre-register your interest for free tickets so you don't miss out!
When: Sunday 25 April 2021 from 4am
Where: Cenotaph, Martin Place, Sydney
Cost: FREE
3. Coogee Beach ANZAC Day Dawn Service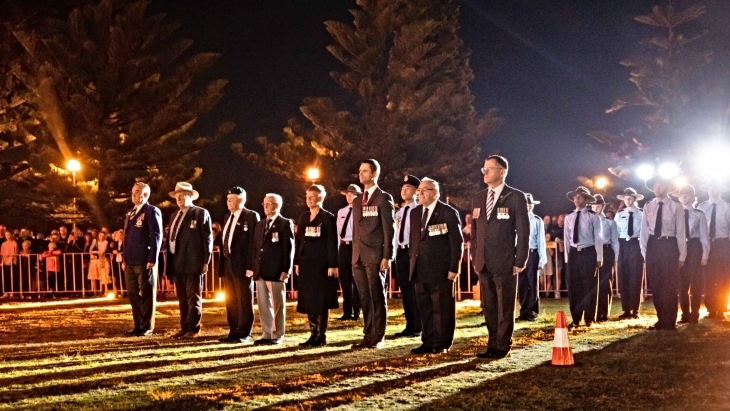 Join the Coogee Randwick Clovelly RSL Sub-branch and Randwick City Council for a special Coogee Beach ANZAC Dawn Service. The hour-long seaside service includes an Ode of Remembrance, Last Post bugle call, one minute's silence and special musical performances by Bondi Brass and the Sydney Chamber Choir.
In recent years, over 20,000 people gathered at Coogee Beach in the pre-dawn darkness to honour the ANZACs. This year, a free, ticketed COVID-safe event will be held at Goldstein Reserve for a strictly limited capacity of 3,000, with a special allocation for servicemen and servicewomen. Visit Randwick City Council for ticketing information.
This year, Coogee will also hold an ANZAC Day march from Coogee Diggers down Coogee Bay Road to Goldstein reserve from 9.30am. The best vantage points for spectators is along Coogee Bay Road.
When: Sunday 25 April 2021 commencing 5.30am
Where: Goldstein Reserve, Coogee Beach
Cost: FREE
4. Dee Why RSL
ANZAC

Day Dawn Service

More than 12,000 Northern Beaches residents pay their respects every year at the Dee Why Beach service. This year, Dee Why RSL ANZAC Dawn Service will honour its rich history with a COVID-safe event the Peace Garden.

The commemoration will look a little different to the annual Dee Why Beach service but will uphold its tradition of paying respects to the original Anzac's, as well as the men and women who have served in all wars, conflicts and peacekeeping missions. Limited tickets will be available and can be requested, and collected, from Dee Why RSL reception in person from Monday 22 March.

Dee Why RSL will also have an Anzac Day breakfast available after the service and Two-Up from 12:00pm to 6:00pm.

When: Sunday 25 April 2021 at 6:15am
Where: Dee Why RSL Club, 932 Pittwater Rd, Dee Why
Cost: FREE
5. Visit the Garden of Remembrance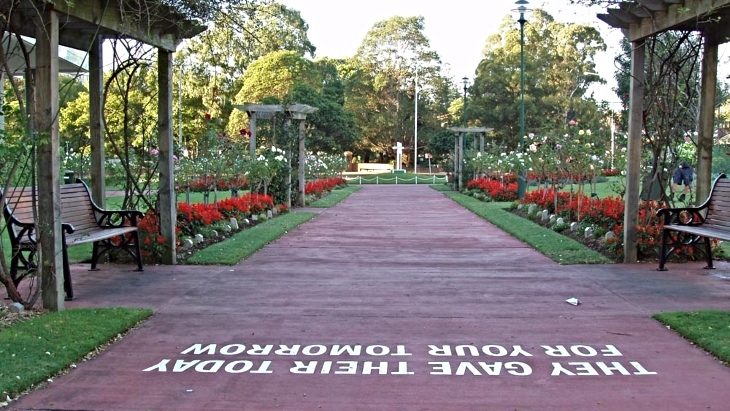 The Garden of Remembrance was established in 1949 to commemorate the Willoughby residents who sacrificed their lives in the Boer War, World Wars I & II, Korea, Malaya and Vietnam. Every flower and feature stands for something, such as the special roses of Picardy which were imported from Villers-Brettonneux and Delville Wood war cemeteries in Somme, France.
The garden is bursting with history and is a great way to access and explore the past.
When: Anytime
Where: Albert Avenue, Chatswood
Cost: FREE
6. ANZAC Day in The Rocks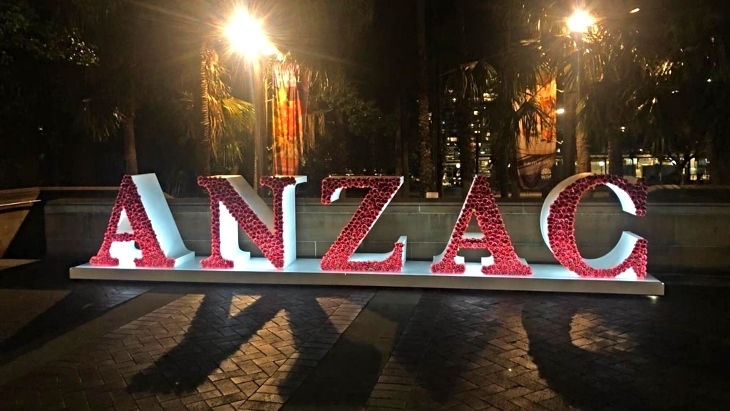 The Rocks will commemorate the ANZACs this weekend with an Aussie BBQ in the legendary sandstone courtyard of The Argyle, plus entertainment and Sydney's biggest two-up arena. The Glenmore will also feature live music and a DJ on the rooftop with stunning Sydney views. The Australian Heritage Hotel is hosting a 'Digger's breakfast' from 7am, as well as two-up and live entertainment all day. Sydney's oldest pub, The Fortune of War, will be serving up Bacon and Egg rolls from 6am, plus a line up of local talent, and live music will be back at The Orient all weekend.
In the heart of The Rocks, local musicians will play from 10am to 9pm at the top of Jack Mundey Place and the Scot's Marching Band will be on parade throughout the area. Don't miss the giant ANZAC letters decorated with handmade poppies at the top of the First Fleet Park Stairs.

When: ANZAC Day weekend
Where: The Rocks
Cost: FREE entry
7. NRL ANZAC Day Cup
A monumental ANZAC Day NRL Clash will bring plenty of action to Sunday afternoon with a triple-header of NRL games. In Sydney, Wests Tigers will take on Manly at Bankwest Stadium at 1.45pm. The Sydney Roosters will then face against the St George Illawarra Dragons for the classic main event is at 4.05pm at the Sydney Cricket Ground.
Down in Melbourne, the Storm and Warriors will kick off from AAMI Park at 6.15pm.
8. Hyde Park Anzac Memorial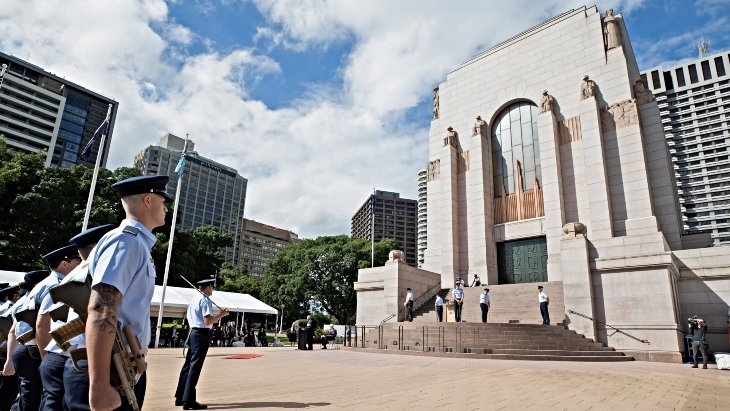 The beautiful Anzac Memorial in Hyde Park is a place of commemoration for Australians who have served in the Defence Force. It is dedicated to remembering men and women who served during times of war and peacekeeping. A feat of artistry and architecture, the stunning art deco monument holds a Hall of Memory, a Hall of Silence and a Hall of Service to explore.
At 11.00am each day, the Memorial pauses for a Service of Remembrance and visitors can join this moving service which includes the recitation of the Ode, the sounding of the Last Post and a minute of silence.
When: Open ANZAC Day and daily thereafter | 9am to 5pm
Where: Hyde Park South, Sydney. Enter via the western ground floor entrance on the Elizabeth St side of the building.
Cost: FREE
9. Commemorate Anzac Day At Home
Light Up the Dawn
Last year, as we commemorated Anzac Day At Home With Kids in the wake of a pandemic, RSL Clubs across the nation come together to create a collective dawn service that all Australians can be a part of. Light Up The Dawn encouraged families to stand in their driveways (or living rooms) at 6:00am in solidarity with veterans and fellow Aussies. You can light a candle, stream the Last Post on YouTube and round up the neighbours to share a minute's silence and feel the community spirit.
You can also donate to the ANZAC Appeal and purchase supporter packs from the Military Shop.
Anzac Day Cooking
ANZAC Biscuits are a delicious tradition to uphold on April 25th. They are simple to make, a great treat for kids and a sweet way to honours our ANZACs. We've gathered our 5 Favourite ANZAC Biscuit Recipes so you can some enjoy family baking fun at home on ANZAC Day - and anytime your sweet tooth has a hankering!
Anzac Day Craft
Pay tribute to our wartime heroes while teaching little ones about the ANZAC spirit with these 10 ANZAC Day Craft And Food Ideas To Commemorate The Day.

Lest we forget.
What's On In Autumn?
Autumn In Sydney: Things To Do With Kids
Best Autumn Shows For Kids In Sydney
Best Places in Sydney For Autumn Colours
Tell them ellaslist sent you!