There❜s Something Brewing In The Sydney CBD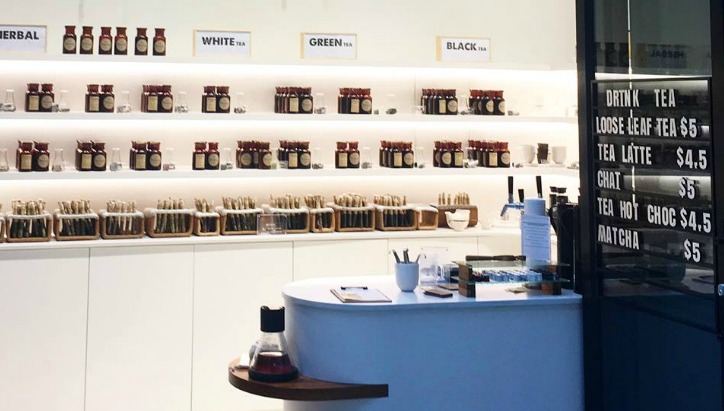 By: Phoebe Ackland, ellaslist
Tea lovers, we have a brand new and delicious destination for you: T Totaler has just opened up at The Galeries in the Sydney CBD!
City-goers can now stop and enjoy a calming, delicious tea break in the heart of the hustling, bustling city thanks to this awesome new concept, no matter what kind of tea you're into. They have tea lattes (blended with nasty-free Australian almond milk), sparkling teas, iced teas, hot brewed teas and everything in between. Set in a cosy, apothecary-style tea bar with every kind of intricate tea accessory imaginable, including local loose leaf teas inside test tubes, ceramic teapots, and cold drinks in glass beakers, it might just be the perfect hideaway this Winter. It's kind of like a warm, inviting science lab for all things tea, and we just love it.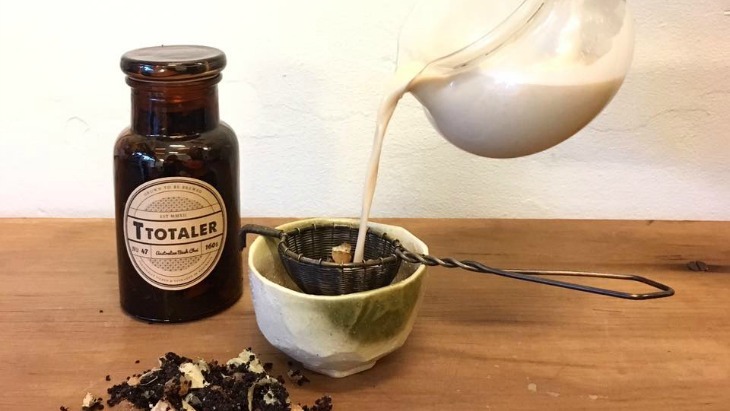 Australian Grown Native Bush Chai (Newtown store)
Right At Home In The Heart Of The City
Amber Sunderland, founder of T Totaler that also operates in Newtown, said: "We're continuing to change the way people think about tea with this new venture. Tea should be enjoyed and savoured, and we can achieve that, even with our busy lifestyles. At The Galeries, our signature tea lattes, sparkling tea and expertly brewed hot and iced teas are all available exclusively to go."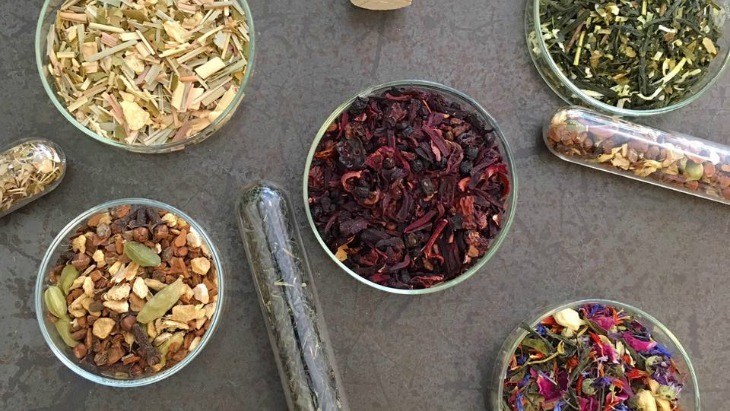 It seems that T Totaler was always destined for a prime spot in the CBD, having had a short-lived but successful stint in the Strand Arcade 2 years ago. The Galeries venue is a smaller, sister-store to their larger, local-loving tea bar on King Street in Newtown, as well as having a presence at various local markets and tea fairs. They really are taking over the tea scene- you heard it here first.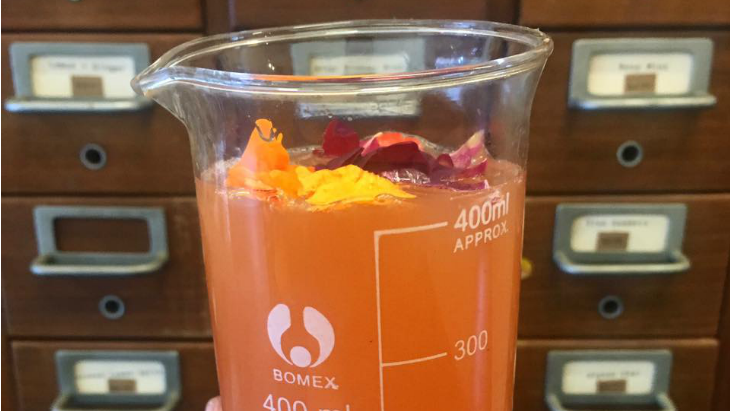 Cold pressed Orange, Passionfruit, Coconut water & French Earl Grey Soda
They Have Fairy Floss Tea
The menu is delicious and impressive. They collaborated with Bakedown Cakery to create tea-infused chocolate made from 100% Australian cocao, have created tea hot chocolates, a Vegan French Earl Grey Hot Chocolate that is topped with fluffy pink fairy floss, matcha tea sprinkled with Kermit-green matcha, ginger and turmeric sprinkled teas and soothing cups of creamy chai. And yep, in case you were wondering, they're all totally Instagram-worthy too.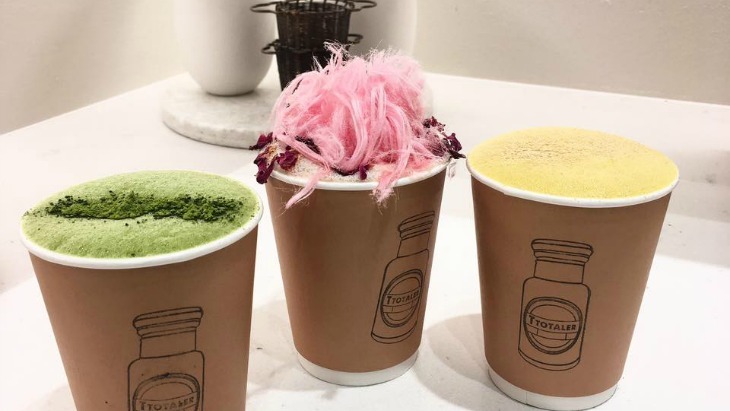 Matcha, French Earl Hot Chocolate & Ginger + Turmeric
Not only can you grab a cuppa to takeaway, but a trip to T Totaler might just begin your tea-loving journey- you can buy teapots, ceramics, strainers, loose leaf blends, and everything tea-related, so go prepared. Visit their website or Facebook page for more gorgeous pictures, quality blends and further information.