The Yummy Mummies Are Coming!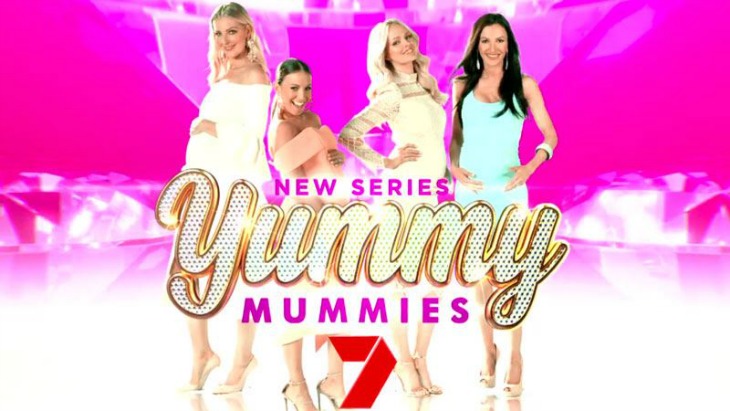 By: Phoebe Ackland, ellaslist
It's so bad that it's good.... check out the trailer for Yummy Mummies, the new reality-TV and 'Mother of all Shows' coming soon to Channel 7. You won't be able to look away!
Source: Channel 7
Meet The Mummies
The show is set to follow the lives of four glamorous pregnant women as they navigate pregnancy, romantic baby moons, luxurious push presents, over-the-top baby showers, and the first few months of motherhood with precious little newborns. The women's names are Jane Scandizzo (married to celebrity hairstylist Joey Scandizzo), Lorinska Merrington (wife of former Carlton footballer Andrew Merrington), Melbourne's Rachel Watts and Adelaide's Maria DiGeronimo.
Apparently, the series doesn't skimp on the drama, with yummy mummy Lorinska even going into labour during an interview! She told The Herald Sun: "We were doing an interview and I felt a bit funny, they asked if I was all right and I said `I might just have a bit of a break'. Then as I was walking it all started to happen. I had given my husband a list, when he said, `who do I call first?' I said, `you don't call the hospital, not a manager, you call the producer'."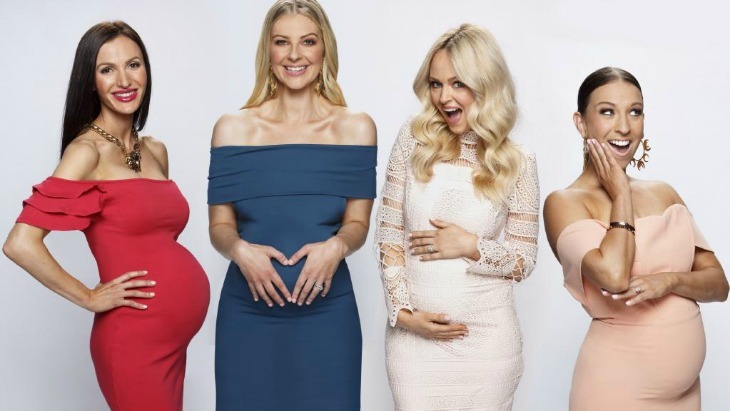 Channel 7/ Maria DiGeronimo, Lorinska Merrington, Jane Scandizzo, Rachel Watts
Will It Be A Glamorous Trainwreck?
It has been met with mixed reviews on social media- some people who already hate it (hate might even be an understatement), some who love it, and others (like us!) that pretend to already hate it but will no doubt be there with popcorn at the ready when it premieres on screens across the country. Check out what some people have shared about it:
"Channel 7 try making a show that celebrates intelligent women who work hard, have careers, work their way through Uni or TAFE, run a home - all whilst being a mother/ partner/ daughter/ sister/ friend. Women who make a positive difference - big or small - to this world."
"So the usual unrealistic standards placed on people, especially young girls and women, by ridiculous fictional "reality" tv shows and ofcourse magazines etc isn't enough? You've found a more vulnerable target now, emotional hormonal pregnant women who are likely already feeling pretty fragile about their appearance. Not surprised though!"
"This is NOT a an everyday modern Mum's reality. Don't give the narcissistic ones more fuel they can do it well enough themselves - this is why everyone is flocking to streaming, Netflix, Stan and the like. "
"oh. my. god. this show is going to do my head in but I need to watch it LOL."
"I could not possibly be more excited to watch this show."
Coming soon