The Weirdest Hotels To Stay At In Australia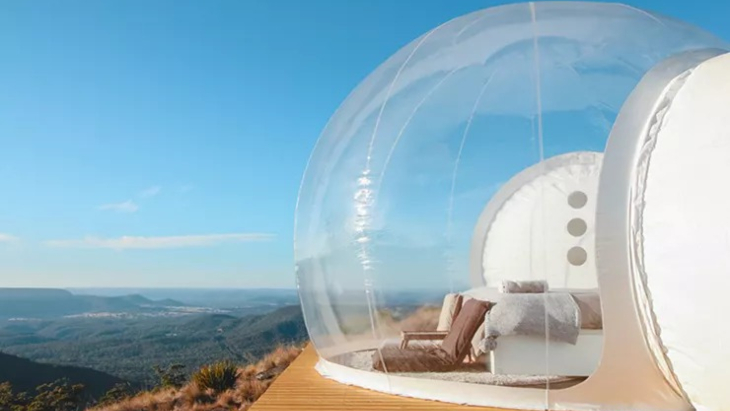 When you're living in an increasingly tech-savvy world where updating your digital status to the world is as regular an occurrence as brushing your teeth, it can seem kind of mundane, or dare we say very un-insta-worthy, to stay in a regular old hotel.
So, whether you're just bored with the status quo, have a thing for bubbles, or have always dreamt of living like The Flinstones, we've rounded up some of Australia's weirdest hotels that are anything but un-insta-worthy!

Stay In A Cave – Dug Out B & B, Coober Pedy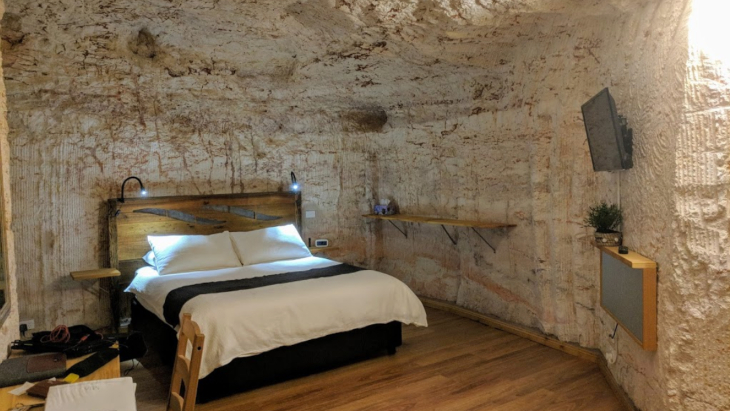 If you've always dreamt of getting back to the Bedrock days, ala The Flinstones, Coober Pedy is the destination that'll get you there. As one of the most unique locations in Australia, Coober Pedy in the South Australia desert is primarily built underground, so where better to try out life like it's the Stone Age? There are a number of underground hotels to take your fancy but one oddball worth mentioning is the Dug Out B & B. Built into an old opal mine, the rooms and indeed much of the furniture are carved out of the earth.
For more information, visit their website.

Stay Inside A Bubble – Bubble Tent Australia, Lithgow

Ok, now we've seen everything! Staying inside a bubble tent might be a bit too claustrophobic for some, but the experience and the magnificent views are surely worth it. Bubble Tents are located in an expansive 1000-acre property in Lithgow and are exactly as you'd imagine: an inflated bubble. These inflatable homestays are designed for stargazing (through your bubble) and off-the-grid holidaying. Each bubble comes complete with a bed, eco-friendly bathroom, running water and little much else – perfect for that digital detox you've been thinking about doing. And sorry kids, this one is adults-only!
For more information, visit their website.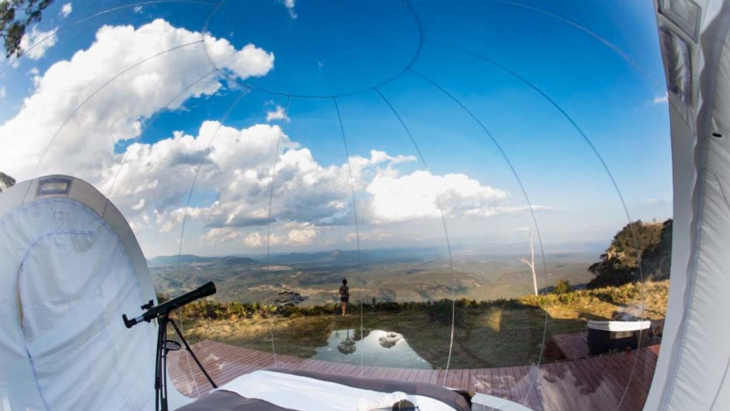 Image Source: Bubble Tents Australia

Stay In A Prison – The Old Mount Gambier Gaol, Mount Gambier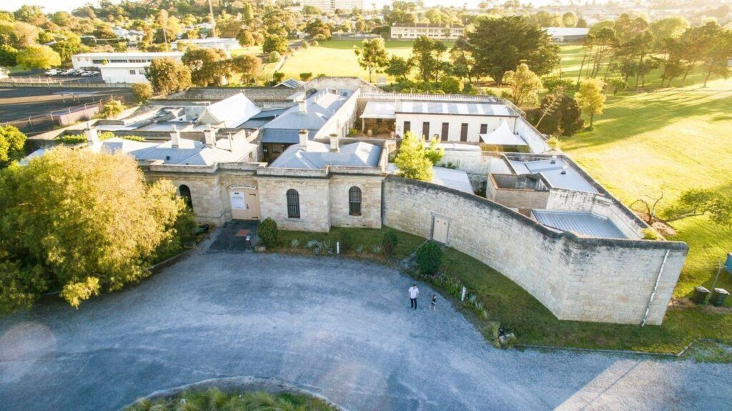 Image Source: Booking.com

We're getting some serious Orange Is The New Black Vibes from number 3 on our list! Branding themselves as "NOT a normal, run of the mill hotel", the Old Mount Gambier Gaol is certainly unlike any hotel you've come across. You can get to experience life behind bars at this family-owned and renovated hotel that once housed the dredges of society from 1866 to 1995 – charming!
For more information, visit their website.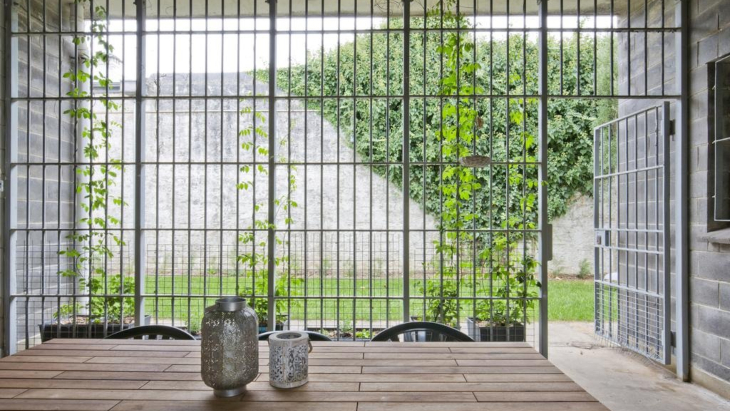 Image Source: Booking.com

Stay Onboard A Paddlesteamer – Murray River Paddlesteamers, Murray River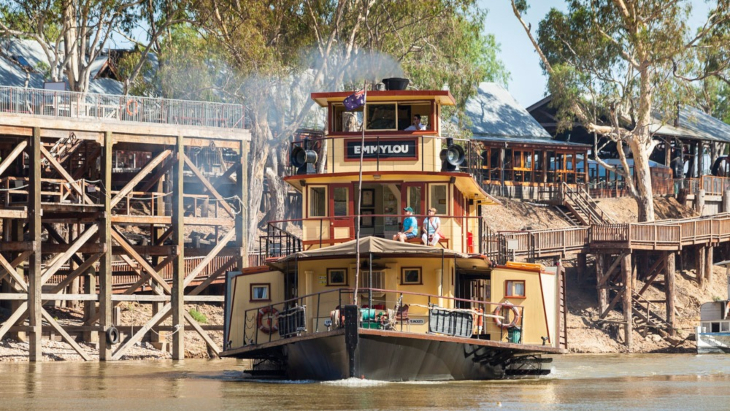 Image Source: Murray River Paddlesteamers
A must for those of you who loved The Adventures Of Huckleberry Finn as a child, a few nights onboard one of the Murray River Paddlesteamers is certainly one for the books. The PS Emmylou is one of the most recognisable paddlesteamers traversing the majestic Murray River and can be your unique home away from home for up to 7 nights. Ahoy matey!
For more information, visit their website.

Stay Inside A Castle – Kryal Castle, Ballarat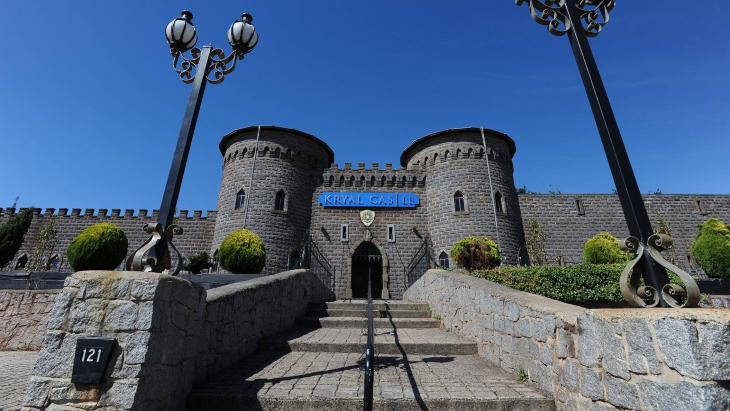 Image Source: Kryal Castle
This is a particularly appealing venture for kids who love the stories of Camelot and medieval-enthused parents because at Ballarat's Kryal Castle you actually get to live like a king and queen! The Legendary Land Of Myth and Adventure is as medieval as it comes and includes accommodation in your own royal quarters and enjoying regular primitive performances such as The Joust Of The Flame.
For more information, visit their website.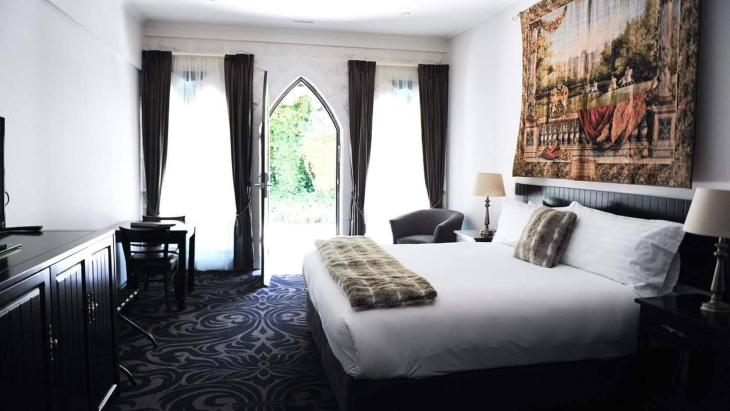 Image Source: Kryal Castle

Stay Inside A Windmill – The Lily, Stirling Ranges WA

Why travel all the way to the Netherlands when you can stay at a genuine 16th-century Dutch Windmill over in Western Australia? The Lily is a 5-storey operational windmill and one of the largest of its kind in Australia and is still producing flour to this day. Accommodation wise, staying at the Lily offers you exquisite views of the Stirling Ranges and the opportunity to travel back in time to a simpler 16th-century life of milling flour, picking wildflowers and enjoying handmade bread.
For more information, visit their website.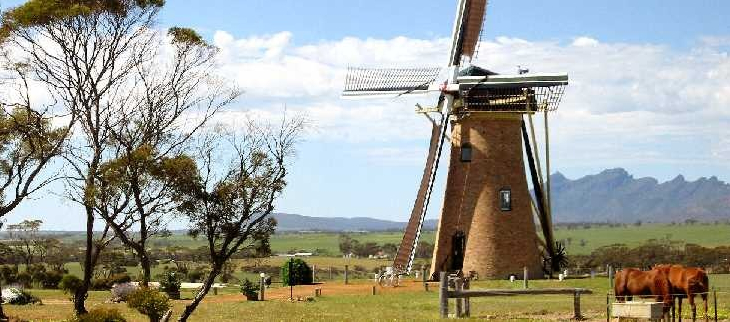 Image Source: The Lily
Europe and the UK also have some amazing windmill accommodation including this pimpin' windmill (below) in Santorini! Each three-story unit has all the trimmings of an upscale hotel, from fully-equipped kitchens to personal pools and Jacuzzis. Greece, we are coming for you!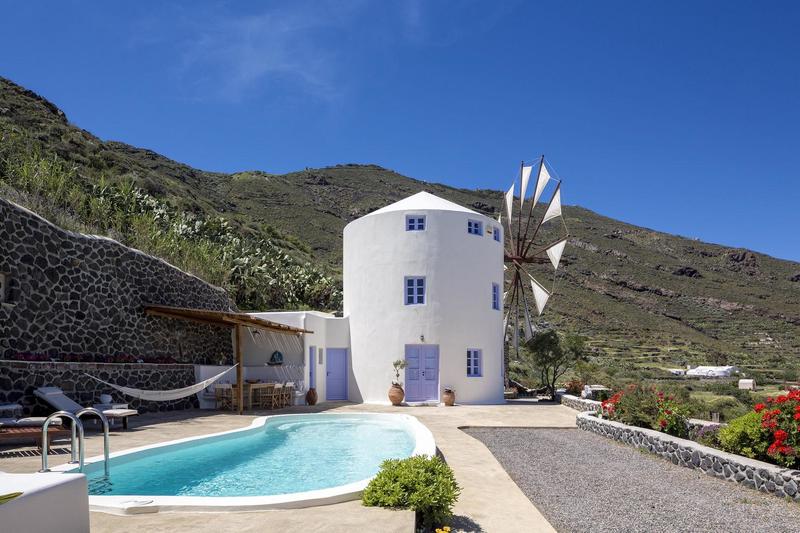 Other Inspiring Accommodations
Here's Your Chance To Stay On The Spice Girls Bus
You Can Now Do Daytrips To Antarctica
Have you signed up to our newsletter? Join ellaslist to get the best family and kid-friendly events, venues, classes and things to do NEAR YOU!