The Top 5 Bike Riding Spots For Kids
Toddlers
Preschoolers
Kids
Teens
Family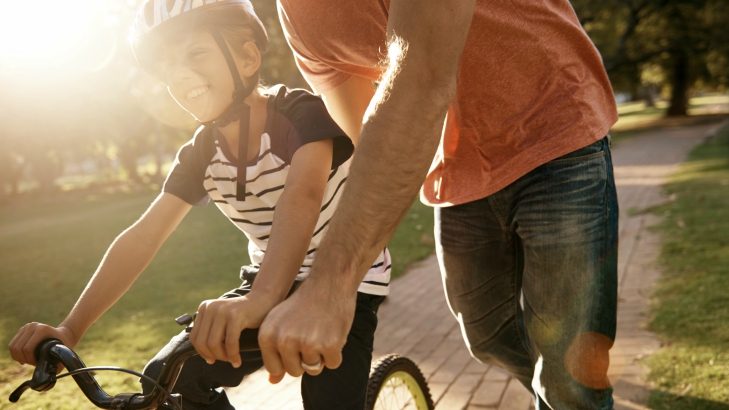 By Hayley Dean, ellaslist
Hands up if Santa bought a new bike or scooter for Christmas? Brilliant, let's get those spokey dokeys on and start hitting the rubber to pavement at one of our top 5 bike riding spots for kids.
Sydney Park - Alexandria
Arguably one of the best in Sydney for riders of all ages and abilities. There are a number of options to choose from. You can, of course, cycle around the entire 40 hectare park, taking in the rather pretty wetlands, the café and the playground but the more popular area for young kids is the Sydney Park bike track that opened in 2015. The track is divided into three areas and offers kids the space to master scootering or bike riding in a safe environment whilst learning about traffic lights, pedestrian crossings, tunnels, hills, bridges etc. The best part about this bike track is, thanks to the City of Sydney, on Saturdays you will find FREE bike riding course with expert trainers and free balance bikes to help the kids either learn to ride for the first time or transition off training wheels. They also offer adult courses at minimal cost.
There are toilets, tables, BBQS and shade readily available.
Where: Sydney Park Road Alexandria
Gannons Park - Peakhurst
Gannons Park is the hub of life for folks living in and around Peakhurst. The park is just under 6 hectares and is perfect for beginners to learn to ride of the shared paved bike and walking track that wraps from one end to the other. Recently, the local council has invested an additional $1.5million into extending the bike track. It's wide and very family friendly. Gannons Park is fitted with toilets, free fitness equipment, golfing and cricket nets, sport fields and is a popular dog training club on weekends.
Where: Pindari & Issac Streets Peakhurst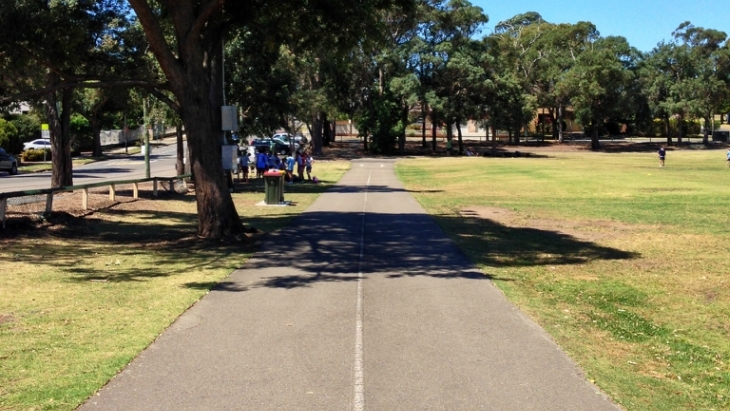 Image: Hurstville Council
Centennial Park – Learners Cycleway Playground
Located in the south-west section of the park, adjacent to Fearnley Grounds, is a "Learners Cycleway Playground". This cycleway is perfect for kids who are brand new to cycling, and for kids who have been cycling for a while but need a little more practice before they start cycling on big cycleway (on the road).
Fearnley Grounds and the Learners Cycleway Playground have everything parents are looking for in a park – a café, toilets, BBQs, picnic tables (covered), a playground and a children's cycleway (the playground is especially handy if you have non-cycling kiddos and / or kiddos who like to cycle and play). Perfect for burning off energy!
Pro-tip: if your kids still have energy to spare after visiting the Learner's Cycleway Playground, you may want to head over to The Ian Potter Children's Wild Play area. I would recommend visiting the CycleWay Playground before the Wild Play area as the Wild Play area includes water play.
Where: Grand Drive, Centennial Park.
Heffron Pedal Park – Maroubra
Heffron Pedal Park is another gem. It's a great cycleway for kids who are a little more confident in their cycling. It is basically an enclosed mini road, complete with road markings, signs, intersections, roundabouts and traffic lights. There's plenty of shade, seating and grassy banks to watch your kids and there's a playground next door also. The only negative about this place is that it can get crowded, especially in summer. Toilets are available.
Where: 30 Jersey Road Maroubra.
Brightmore Reserve – Cremorne
Brightmore Reserve is the perfect cycleway for kids up to 10 years of age. The cycleway has lots of soft corners, straight sections and a couple of hair-pin turns (exciting!) and it comes complete with a mini village where cyclists can "fill up" and shop in the café, bank and toyshop.
For non-cyclists, in the centre of the cycleway there is a covered, gated area including a see-saw, a slide and a swing. This area is quite small and I imagine it would become very tight to move around in on a busy day.
Brightmore Reserve has a few benches and tables, and there's plenty of trees offering shade on the banks of the cycleway - but there's not a lot of shade over the cycleway itself, so make sure you pack a hat and some sunscreen. One negative about this park is that it doesn't have any toilet facilities (although toilet facilities are available across the road in Primrose Park. BBQ facilities are available in Primrose Park, also.
Where: Young Street, Cremorne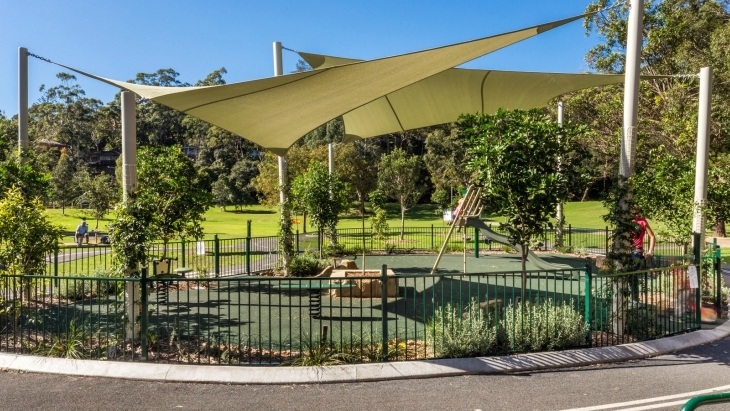 Image: North Sydney Council
Reviews

Reviews get lonely too
Be awesome and write a review