The Superslide At Altrove Hilltop Park Is Closed For Safety Reasons
The Superslide At Altrove Hilltop Park Is Closed For Safety Reasons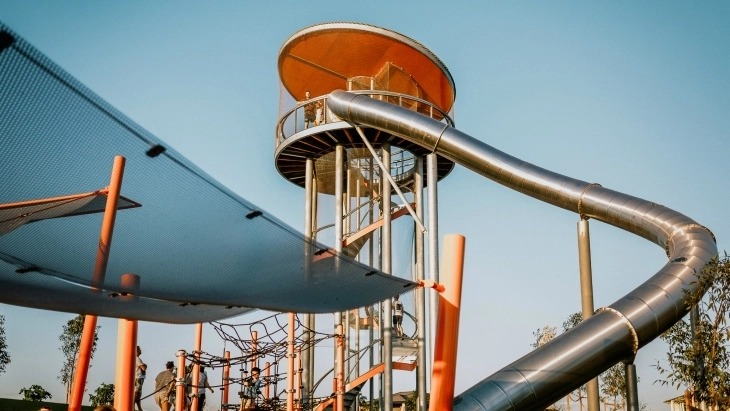 By: Alex Harmon, ellaslist
We were calling it the playground of the year but the new Altrove Hilltop Park playground in Schofields has hit rock bottom. The playground has been forced to close because its major drawcard, the superslide, is just too dangerous.
As predicted, the slide was a hit not just with kids but with adults too, and one man has suffered a fractured leg from the force and speed of the slide. Dan Duncan needed attention from paramedics after flying off the slide.
"Obviously it was a lot of fun till the end, um it was just a pace thing, yeah I guess the velocity at which I come out," Mr Duncan told 7 News.
Dan's already had surgery but won't be able to go back to work for four months.
"On another occasion there was a young boy who actually sustained a fractured arm," Brian Parsell from NSW Ambulance said.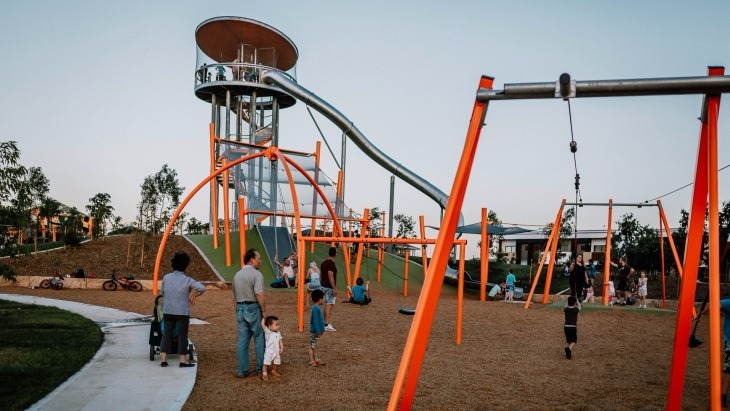 Stockland Altrove issued this statement on their Facebook page:
As part of our ongoing review of Hilltop Park play equipment, from tomorrow morning (Tuesday 8 May) we will close the smaller slide in addition to the tower slide. The remainder of the park including the junior playground remains open, and we will provide updates on the slides as soon as we can.
Despite the danger many parents are keen to see the slide re-opened.
"It would be exciting for the kids to see and we came and it was closed so, disappointing," a mother told 7 News.
The park's managers insist the slide passed all the safety tests before it opened.
"On a first look it seems like there's more work to do to make sure that the children in these playgrounds are safe," Adam Stingemore from Standards Australia said.
The playground will not be open again until a safety review is complete.
Read our review of the playground here.