The Rachael Finch Debate: How Much Child-Free Time is Too Much?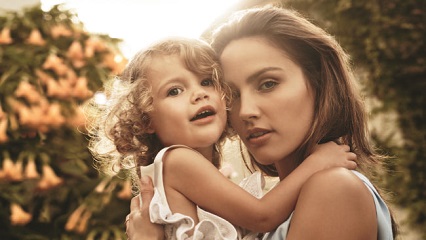 By: Zoe Crane, ellaslist
Do you remember what weekends were like before you had kids? While the thought of a child-free weekend seems like a glistening oasis in the dessert, it turns out most parents cringe at the thought of spending every weekend without their kids.
In a recent interview, model and mother Rachael Finch explained to Sunday Style: "Every weekend (Violet) goes to Mish's mum's house, and we get our weekend to ourselves. I think that's incredibly healthy for the relationship. And on Sunday, when we pick her up, we have 100 per cent energy back."
It Takes a Village
She explained that her husband Michael looked after Violet weekdays until 3pm, when she came home for the afternoon/evening shift. Rachael's mother Colleen also spends time looking after Violet, as well as Rachael's 85 year-old grandmother who often takes Violet out for a walk in the afternoon. On the weekends, the couple drop Violet off at Michael's mum Irena's house on Friday afternoon and pick her up again on Sunday morning.
[caption id="attachment_103627" align="alignnone" width="960"]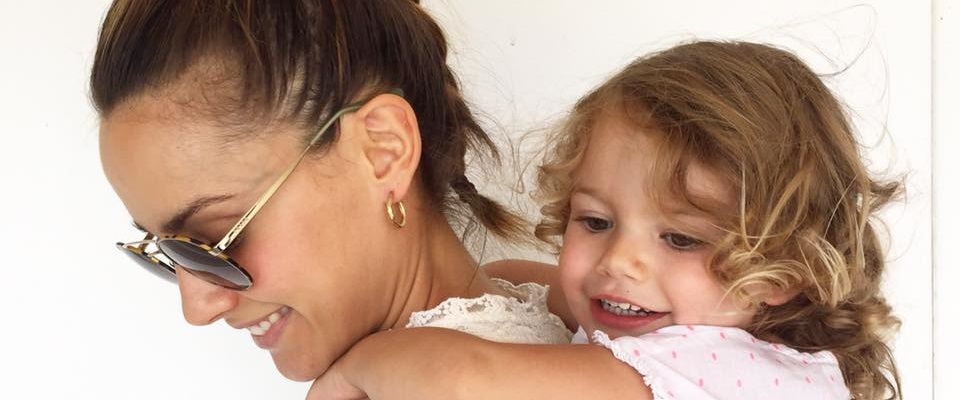 Rachael says having a family has changed her priorities from Career and Travel to Violet and Family. Source: Facebook/Rachael Finch[/caption]
The Internet Speaks
Of course, all hell broke loose on the internet with critics calling her "selfish", "negligent" and a "part-time mum", while others have come to her defence, most often quoting the proverb "it takes a village to raise a child". Many of the commentators took a more personal approach, almost all saying they wouldn't feel right doing it themselves.
How Much is Too Much?
A number of studies have shown that relationships tend to deteriorate after having a baby, so it can be argued that Rachael and her husband could be commended for not sacrificing their own relationship for their child. But if every weekend is too often, then how often should couples have child-free time?
These days more and more parents don't have the support network of extended family to fall back on and child-free time isn't even an option. Even parents that say they couldn't be away from their kids every weekend admit that there is a hint of jealousy.
Rachael Hits Back
Rachael hit back at critics with a post on Instagram saying "A mother should never be made to feel they are not good enough for their child when they are doing everything they can to keep them safe, happy and loved," She went on to say that parents know what is best for their children and expressing the value she placed on her daughter's relationship with her grandmother.
ellaslist wants to hear from you, how often do you get child-free time?
Reviews
It's none of my business!
I think she's doing a great job! I wouldn't say that not tucking your child in 2 nights out of 7 is part time parenting. They spend 6 out of 7 days with her also. They are letting a significant person who will be a part of the child's life until the end care for her a bit of the time. They are lucky they don't ever need to leave their child at a chil care centre where they aren't with people who will always be there for the child's life. Mum and dad are happy and that is one very lucky child.
Good for Rachel and her husband if that suits them. Two nights away from my child every weekend would make my husband and I so miserable by missing her it wouldn't be worth it
Why is it so difficult to respect other people's choices? Rachael and her husband have made a choice to have child free weekends. Would people be judging them if they made the choice to have their child home with them all weekend? I don't think so! Parenting is hard enough without everyone else's opinions. Values and beliefs on parenting is individual and not for anyone else to judge. If the parents relationship is good then the children's life will be good.
I wonder if that changes when her daughter goes to school and weekends become family time. Saturdays are filled with sport/dance etc....and you are running around for two or three older kids. I think it's nice to hang out at friends on sat night or Sunday and all the kids get to play together (that's part of growing up too I think).... But I like the parent weekend concept every now and then. Many friends I know do it - short holidays too - not every weekend...but mainly date nights are set once a month. Kids aren't kids for long.
I'm just Interested to see how the mother daughter and father daughter relationships will go in the future or if their daughter will go to her grandma before her parents with problems... How will her daughter feel if they have another baby that stays home on weekends? Will Rachael and her husband be willing to do the same when she's a grandmother...