So Where Is The Powerhouse Museum Moving To?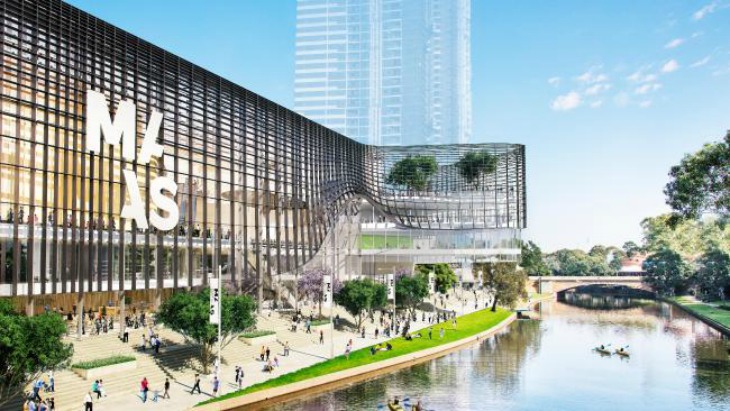 By: Phoebe Ackland, ellaslist
After much speculation, it has been decided that the Powerhouse Museum will move, in its entirety, to Parramatta, according to The Daily Telegraph.
Just days after it was believed that Parramatta would receive just part of the Powerhouse with some of the exhibitions staying in their current Ultimo location, it is expected that Premier Gladys Berejiklian will very soon announce a $140 million spend to secure the banks of the Parramatta River as the new and only home of the world-class museum. According to the Daily Telegraph, she said: "Once this relocation is complete, there will be one Powerhouse Museum and it will be in Parramatta."
Western Sydney's Arts Scene To Get A Total Boost
The new museum is expected to cost around $400 million, with an additional $140 million spend intended to "keep Parramatta Council happy", which is believed to see $100 million spent on the upgrade of the Riverside Theatre and the remaining $40 million dedicated to the funding of the arts scene in Western Sydney. According to the Daily Telegraph, Gladys Berejiklian said: "The new Powerhouse in Parramatta will be bigger and better than anything this state has seen and will be a drawcard for domestic and international visitors."
Speculation about some of the museum remaining in Ultimo as a compromise proved unpopular, especially with the community of Western Sydney, with the government most recently showing commitment to the entire move of the musuem, and to Western Sydney as a whole. The new Parramatta location, according to the Daily Telegraph, will be home to "trains, planes, trams and much more."