The Perfect Family Day: Centennial Homestead❜s Picnic Hamper Experience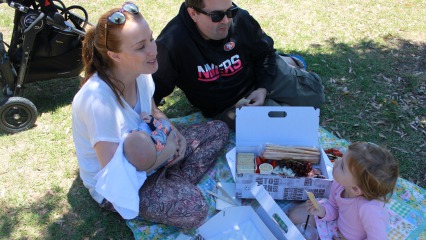 By: Phoebe Ackland, ellaslist
Please note: Finger sandwiches are not included in the picnic hamper
The best part about being an aunty (besides being able to hand my niece and nephew back to their mum when they start crying) is being able to enjoy all the wonderful family activities you forget about as you get older.
One of those such activities: picnics! On a beautiful sunny morning recently, I had a delightful experience with my sister, her husband and their daughter (3) and newborn son (2 months) with the picnic hamper experience offered by the newly renovated and gorgeous Centennial Homestead.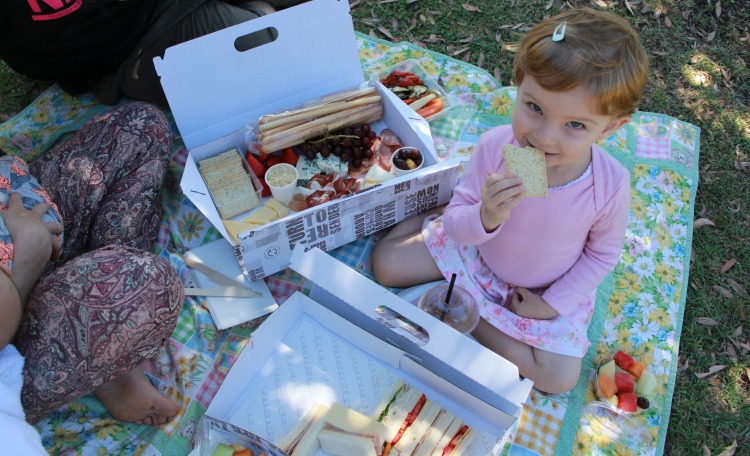 Starting Point: The Pantry

Our morning began with picking up our hampers from the Pantry- the take away section around the back of the Centennial Homestead serving gourmet eats on-the-go, with seating on picnic style benches in the shade. Centennial Homestead also offers fine dining amongst nature at the Kitchen, or an events and functions room called Wisteria that opens onto the picturesque gardens. After collecting our neatly packaged hampers together with a couple of coffees and a chocolate milkshake for Miss 2, we were off.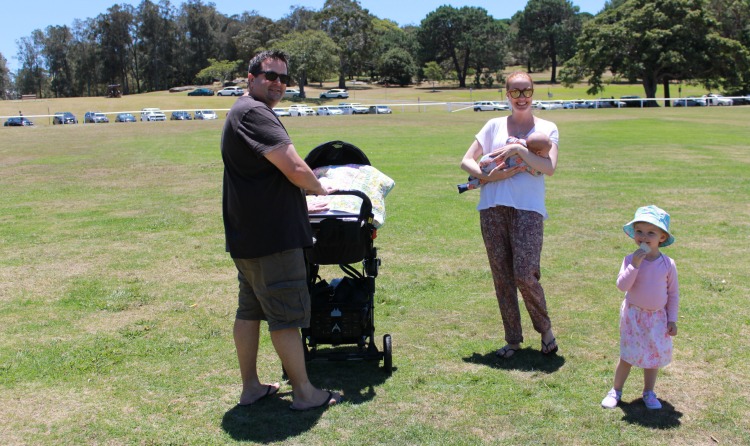 The best part about the Homestead? Not only is it in the middle of literally fields of open green space, but it is also footsteps from an action-packedplayground. The playground is large, has all kinds of equipment from climbing frames to swings, hug-me poles and slides, and is suitable for ages 0-5 yrs.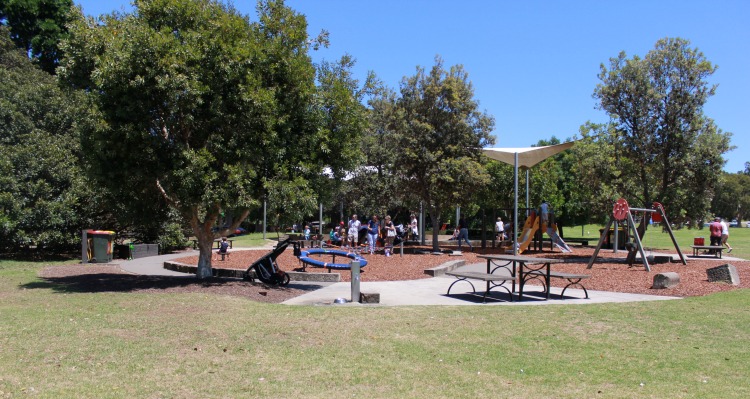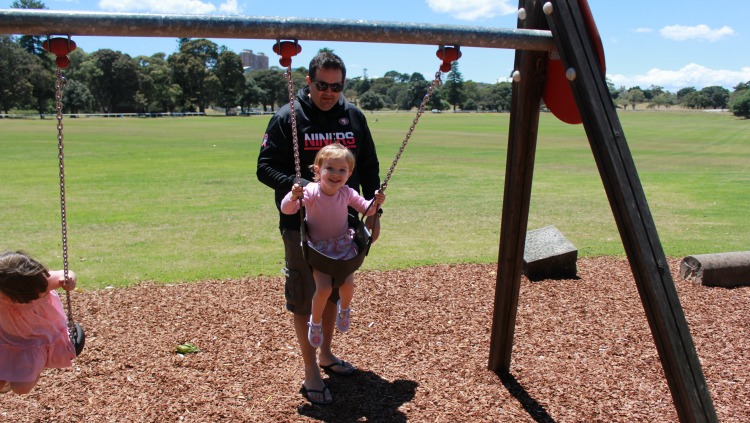 Park Elegance At Its Finest

We set up camp under a shady tree near the playground, and began our gorgeous afternoon. The park always has a pleasant family vibe with plenty going on and lots to look at. We spied children riding ponies around the perimeter, kids riding bikes around the track and cocky ibises getting a little too close for comfort! Opening the pre-prepared hampers was an experience in itself.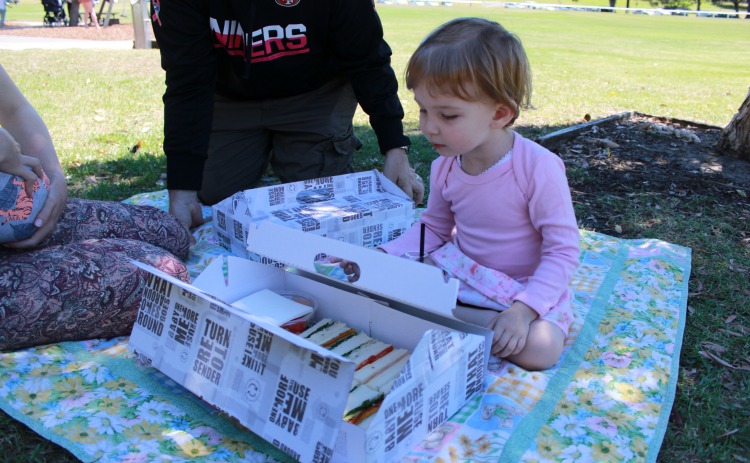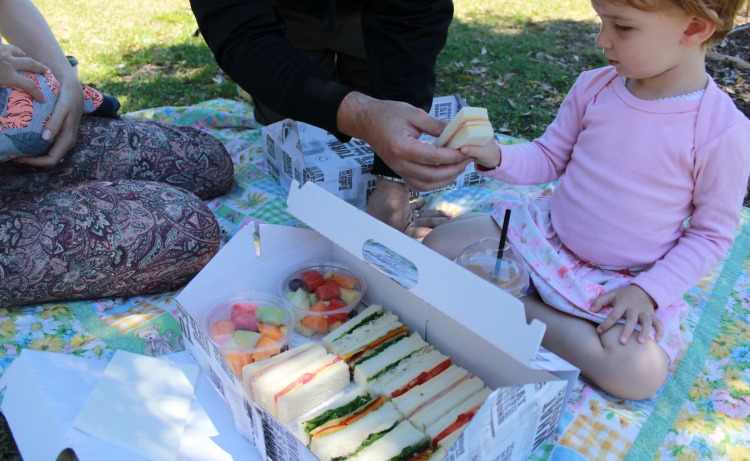 One was full of finger sandwiches and fruit salad (the perfect kiddie-sized tasty, healthy and substantial picnic lunch), and the other- delightful goodies for the adults including pickled veggies, grapes, figs and strawberries, salami, prosciutto, hummus and crackers, olives, breadsticks and blue cheese, brie cheese and vintage cheddar. We opted for the picnic for 4 ($58) – and let me tell you- there was plenty of food! We had enough to take home and devour later that afternoon. Miss 2 enjoyed picking at the cured meats despite being a fussy eater: success!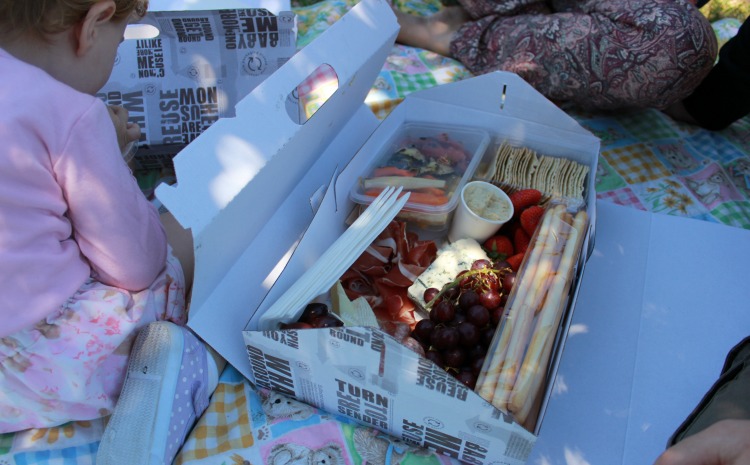 A Full Morning Of Fun

Miss 2 happily chatted away, pointing out birds and butterflies in the sunshine. We felt so happy to be in the beautiful Centennial Parklands- we took note of the endless space it offers, the lack of intense crowds, and sheer green on all sides of us. Had our kids been older, we definitely would have topped off the picnic with a game of cricket or footy, or even a pony ride for a really special day.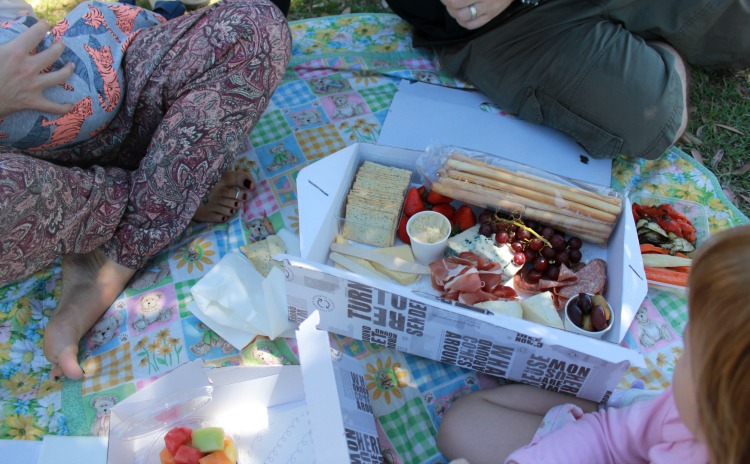 Once lunch was munched, Miss 2 had a ball at the playground with Dad as my sister and I enjoyed the blue skies and fresh air, lying barefoot on a picnic rug and feeling thankful that Summer was back so that we could do stuff like this more often.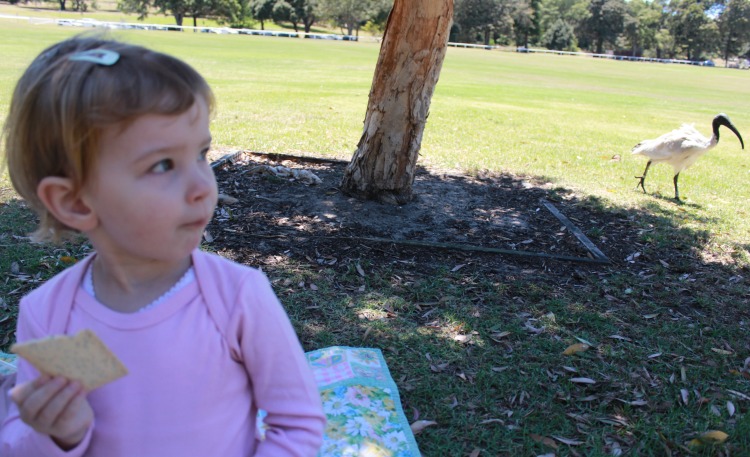 The Perfect Summer Family Experience

We couldn't recommend the Centennial Homestead picnic hamper experience enough! A picnic truly is such a nice way to while away a sunny day- a delicious lunch, fresh air, exercise and some playtime are all incorporated- the makings of a great day of family fun. Ordering a pre-made hamper means you literally don't have to lift a finger, and it's an exciting experience to open it up, share and enjoy it together. Next time we'd definitely consider opting for a larger hamper and bringing more members of the family (dogs included!) along to enjoy the day, or even have a nice lunch at the Homestead. Be sure to check it out- it's beautiful!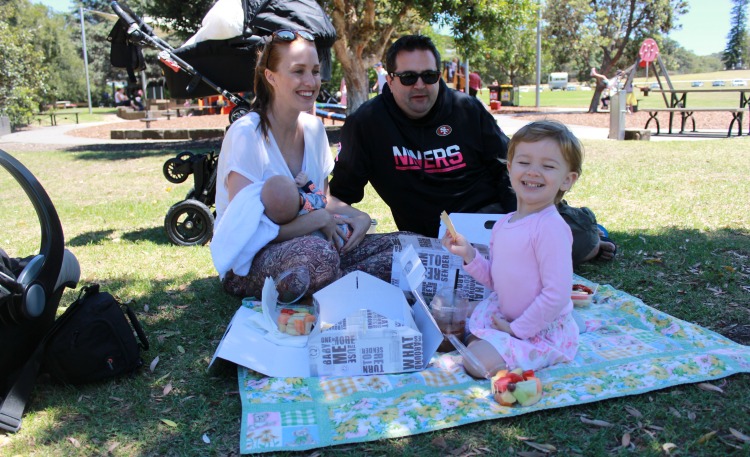 Stuff You Should Know

Parking: There's parking all around the Centennial Parklands walking track, and it's all FREE. We got one super close to the Homestead, but even if you can't find one directly nearby, the walk is lovely. Best to enter the park via the Robertson Gates off Lang Road or Darley Road off Allison Road.
Hampers: Picnic hampers are available for for two adults ($32), four adults ($58) or six adults ($68). When we went (Friday lunchtime) we waited no more than 5 minutes before the hamper was in our hands.
Booking A Hamper: Grab one from the Pantry (take-away area round the back of the Homestead, or pre-order one by calling 9380 9350 or e-mailing [email protected].
Opening Hours: The Pantry is open Monday-Sunday from 7am-5pm, and the Kitchen is open Monday-Sunday from 8am-4pm.
Address: Centennial Homestead, 1 Grand Drive, Centennial Park