The Nutella Food Truck Is On Its Way To Sydney....And It's FREE!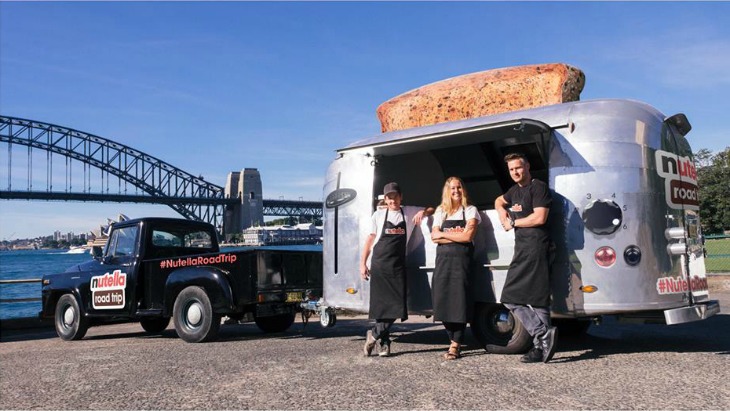 By: Phoebe Ackland, ellaslist
The Nutella toaster-shaped van came into existence last year, and once again, it's filling up the tank to make a Sydney-Gold Coast road trip, bringing chocolatey joy to many happy Aussies along the east coast.
The journey will take 12 days, beginning on Thursday 22 June at the Henry Deane Plaza in Haymarket, then onto Manly Wharf the following day, and Penrith the day after that. From Penrith, the van leaves the grasp of Sydney-siders (against our will) and travels up the Central Coast through Newcastle, Port Macqaurie, Coffs Harbour, Lennox Head, Byron Bay, the Gold Coast, and Brisbane, before rolling to a stop on the Sunshine Coast on Tuesday 4 July 2017.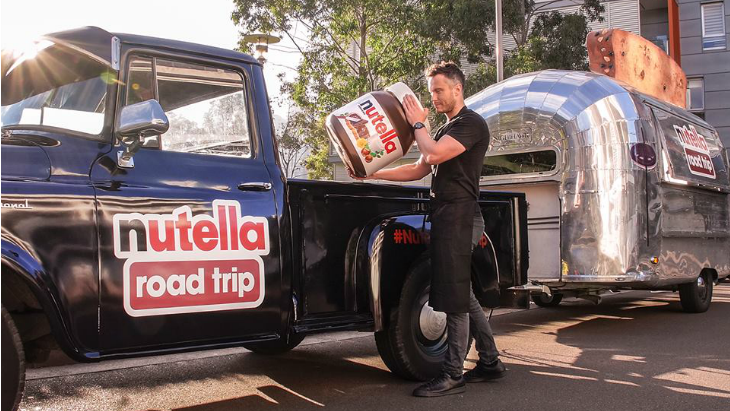 Remeber To Wake Up With A Sweet Tooth
This delicious adventure is a concept called the Nutella Road Trip, and it's back by popular demand. Their mission on the journey is to "inspire tasty morning creations", so they're giving away delicious Nutella-inspired morning meals to lucky visitors at each of their 12-stops.....for free. Alistair Fogg from The Nighthawk Diner in Sydney has created the menu, featuring 6 sweet recipes including smashed sweet potato and crushed pretzels on a toasted brioche, and egg waffles with banana, roasted hazelnuts with drizzled Nutella. We suggest you get there early- we don't think any passersby won't stop for a bit of Nutella for breakfast. Here are the deets:
Thursday 22 June: Henry Deane Plaza, Haymarket, 18 Lee Street, Haymarket. 7.30am-10.30am
Friday 23 June: Manly Wharf, Northern Beaches, Belgrave Street and W. Esplanade, Manly. 7am-10am.
Saturday 24 June: Tench Reserve, Penrith, Tench Reserve, Jamisontown. 8am-11am.
Sunday 25 June: Erina Fair Shopping Centre – The Hive, 620/658 Terrigal Dr, Erina. 10am-12pm.
From 26 June, the dream truck leaves our magical city. Check out the Nutella Road Trip website for more times and locations on the east coast road trip schedule.