The New Jumper Mums Can Use To Escape The Kids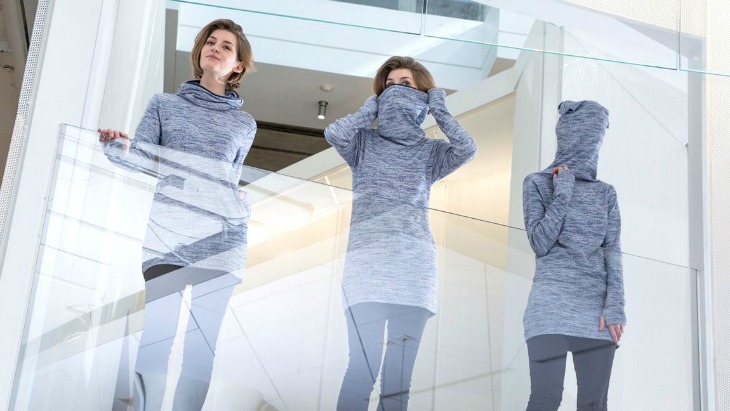 By: Phoebe Ackland, ellaslist
Check out the new "Leave Me Alone" sweater by Ruth Grace Wong- the first item of clothing that aggressively gives the wearer their personal space whenever they want it!
Source: INSIDER Style
Mums: Imagine The Possibilities
Wong, self-confessed "Pinterest engineer by day, maker by night" shared her design to Medium, and people have gone crazy for it. This stylish sweater can transform in mere moments from a stylish cowl neck into the wearer's own personal cocoon or 'Scowl neck' that will give others the clear message that you are not to be bothered. Given that you aren't claustrophobic, just zip yourself in and forget about the goings-on of the outside world. Imagine: you have children whingeing at you for treats, to go to the park, that so and so stole their favourite toy. Your response? Ziiiiiiiiiiiiiip.
As Wong says, "Your cranium is now concealed with a completeness that even the most dextrous turtle will envy."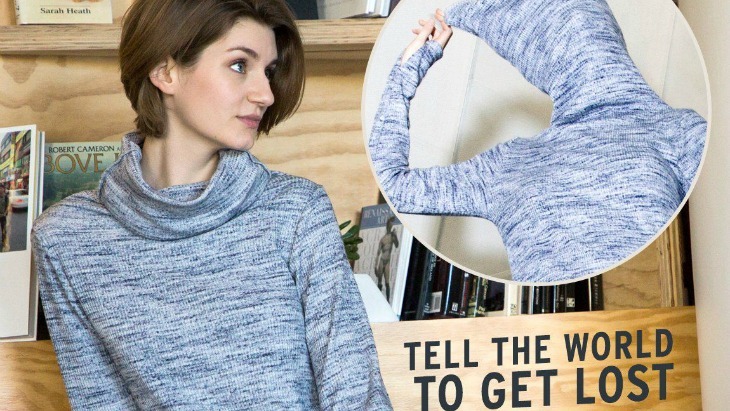 Is It Just What Your Winter Wardrobe Is Missing?
This awesome jumper is being sold through BetaBrand- and good news: they ship for free to Australia! It's available for pre-order (they've had a fair few orders come in since the sweater went viral on social media) but is expected to ship to you in August, for around $105 AUD. As well as a full-head zip feature, it has thumb holes, side pockets, is available in a range of sizes, and is made in San Francisco.