The Many Benefits Of Ballet For Young Children
Mums & Bubs
Toddlers
Preschoolers
Kids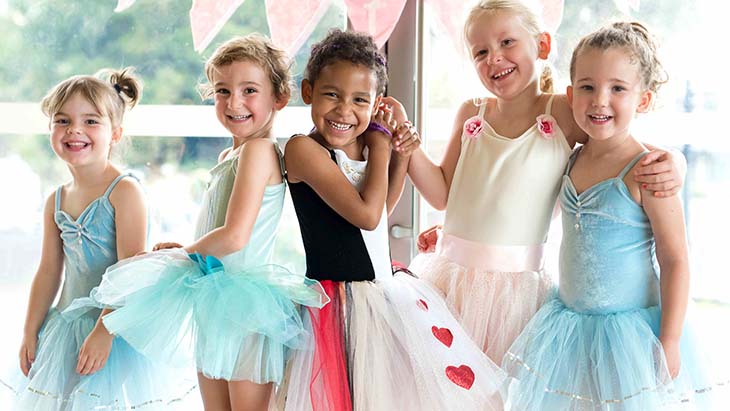 There is nothing cuter than a toddler in a tutu but what is your child really learning in a preschool ballet program? Well, the research suggests it's a lot more than simply dancing. A good quality ballet program that focuses on the whole child will offer many positive outcomes. Not just physically but socially, academically and emotionally, too.
Training Young Brains
Enrolling your child in ballet lessons from a young age can do wonders for their confidence, their concentration skills, and their understanding of music and rhythm. Furthermore, ballet not only strengthens their body, but their rapidly growing brains.
"Sustained training in dance or other arts strengthens the brain's attention system, which in turn may improve cognition," explains Elke Crowe, Director of Tutu Studios, a ballet school that specialises in dance for 18 month to 5 year olds.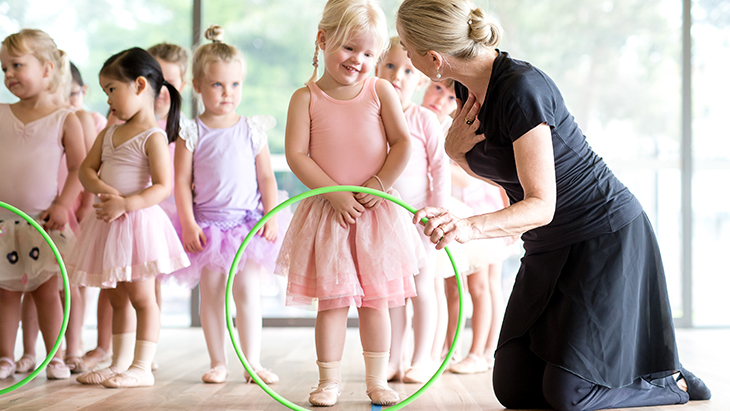 Quality Early Childhood Experiences are Important
By the age of five, 90 percent of a child's brain has been developed. The foundations of sensory and perceptual systems that are critical to language, social behavior, and emotion are formed in the early years and are strongly influenced by the external experiences during this time.
"Most of the neural network in children is laid down between birth and age five. The use of multiple mediums to teach our Tutu Toddlers and Little Tutus Preschool ballet classes triggers more neural pathways to be laid down," says Elke.
Setting Up Your Child For Success
Research has shown that dance and movement based classes support better scores in literacy, numeracy and social skills. Ballet also helps foster teamwork, communication, trust and cooperation - great skills that transfer into the classroom. And of course, our children are none the wiser, because they are having so much fun!
"The play-based learning of our classes help children to organise and make sense of their social worlds," adds Elke.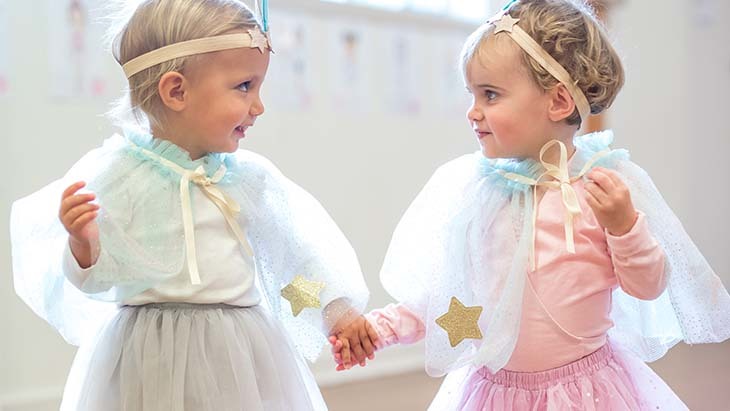 Creativity Is A Key Skill For Life
It is no surprise that ballet is referred to as art for athletes. Ballet is an opportunity for children to translate their emotions, thoughts, fears and ideas into a creative outlet. This helps them learn to self-regulate their emotions and to think critically and creatively
"It gives them a different way of viewing the world," says Elke. "Once children start being creative in one way, this can flow into being creative in another."
With your child's boundless imagination the possibilities are endless.
"This use of imagination and play sparks and encourages creative children with a thirst and joy for aesthetics, learning and creativity," explains Elke.
Ballet Promotes An Active Lifestyle
Ballet, like any sport, has the obvious benefit of supporting a healthy, active and balanced lifestyle. Keeping kids fit and away from devices for just a few hours a week sets up amazing habits for life. Through dance your child's strength and flexibility is increased and helps build the foundation of a physically active lifestyle. And irrespective of all this, no matter how old you are, dancing makes you feel good!
"When children are engaged, joyful and happy they naturally want to do more of those things. Moving is something children naturally love to do as it is how they learn and make sense of the world," says Elke.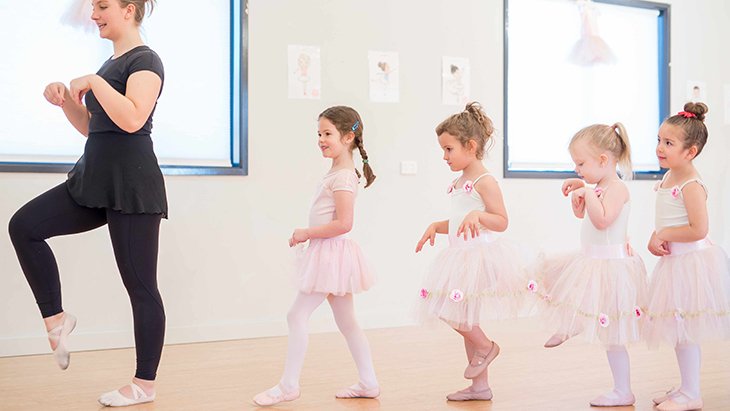 Ballet Isn't Just For Girls
It's time to shake off that stereotype that boys don't like ballet. It's 2019 and boys and girls should be able to do whatever they want without judgement.
"My experience is that all children love to dance - both boys and girls. Ballet for young boys provides all the benefits that it provides for young girls," says Elke.
"I have little boys in our Tutu Toddlers ballet and Preschool Ballet who absolutely adore the program. They are growing into imaginative, active, bright, healthy young people whose horizons are expanded through exposure to this wonderful artform," adds Elke.
Tutu Studios offers delightful ballet classes for kids 18 months - 11 years. Find out more - including term dates - here.