The Innovative Insurance Brand Putting Women Back In The Driver❜s Seat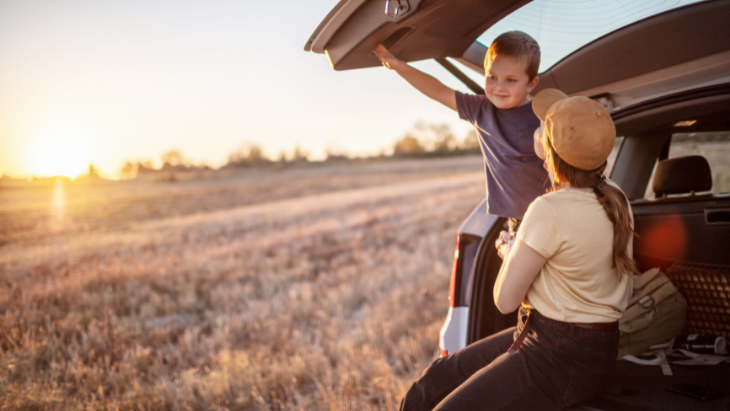 We all know that having children everything changes. Everything. You are reclassified as a parent, you have a family, little everyday details become amplified and there's a seismic shift in your volume of life management.
The endless to-do list isn't the only upgrade that comes with your burgeoning life. It's also a time when you reassess your priorities and focus on how to protect yourself and your family.
Car insurance is one of those humdrum life management tasks that you don't look at until you have to. It rolls over each year, often without you even knowing what it is doing for you, if you're being rewarded for being a loyal customer or if you are getting the best deal.
However, one of those times when you might have to rethink that essential product is when your family needs change. You could want more comprehensive coverage, better value, a higher premium or different features.
When navigating this new terrain it helps to connect with someone who gets it. Someone who speaks your language.
Enter Stella Insurance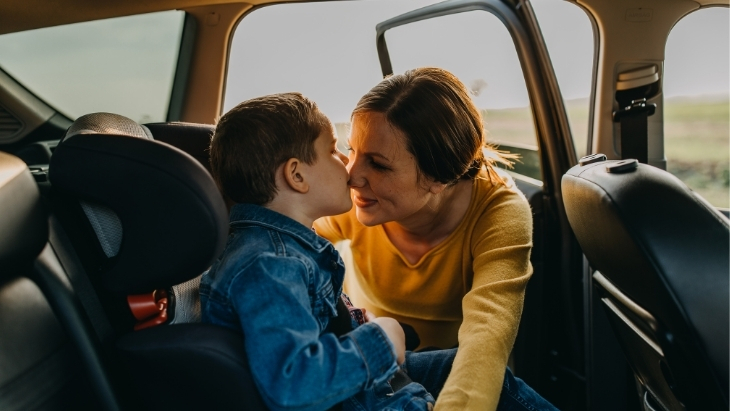 While our lives change, the way insurance companies spruik their products sadly doesn't. One company realised that traditionally these businesses don't speak to women at all, much less understand them. That's why Stella Insurance (Stella) was created. Built by women on a bedrock of research and communication, they've designed car insurance and customer experiences that put ladies back in the driver's seat.
Women account for 51%* of the population but are responsible for a whopping 80%* of all household buying decisions, yet insurers typically don't ask women what they need. Crazy!
Doing Things Differently
Stella is a female-first, female-led team giving women the autonomy they deserve through personalised Comprehensive Car Insurance. They are all about changing the game and bucking the antiquated trend that suggests car insurance is just about prices and premiums.
By recognising the unique needs of women and putting them at the centre of everything they do, Stella has redefined the customer experience, from their 40-second quick quote (a godsend for time-poor mums) to genuinely rewarding safe drivers (which they know women statistically are - glad we can finally lay that one to rest) with competitive pricing and a premium product.
Stella is a purpose-driven brand that aims to challenge gender bias and empower women, starting with taking control of their car insurance. They make it a whole lot easier to switch to a better deal and get a competitive rate.
Why Stella?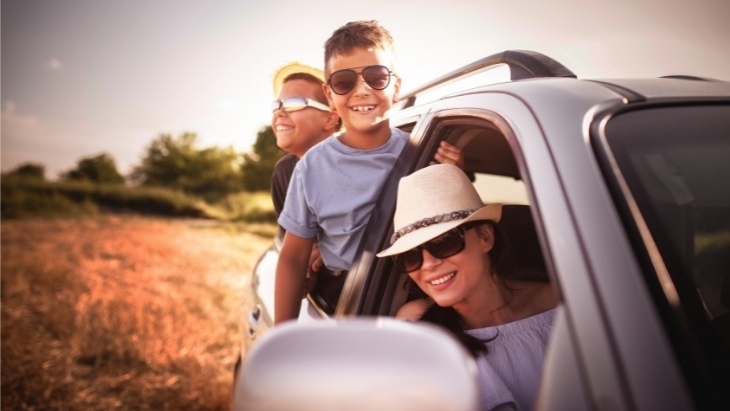 Women are smart, savvy shoppers. They want choice and they want to exercise that power with companies that they trust, that reflect their values and beliefs and stand for a purpose.
Stella Insurance has you covered!
They are underwritten by QBE.
You can get a quote in 40 seconds and, if you like what you see, it only takes 4 minutes to get insured and, who knows, switching could save you money!
You can also save 10% when you purchase your policy annually and, if you have no at-fault claims throughout the year, you'll be rewarded with a well-deserved $100 reduction off your Basic Excess.
Better still, they have a suite of benefits designed with females in mind:
Get up to $2,000 to cover costly baby gear that's damaged in or stolen from your car*
If your handbag is stolen along with your car, don't worry Stella's got your back with $1,000 included for personal items*
Stella has partnered with Women and Girls' Emergency Centre (WAGEC) committing $5 from every new policy sold will go towards helping women in crisis
Stella knows that family is everything, so they'll not only insure you, your partner and your family can get cover too
You can customise your cover to suit your needs with optional extras
Stella is committed to taking extra care of those affected by domestic and family violence by waiving any excess relating to a claim
Stella offers optional Roadside Assistance so when you hit the road with the family they're here for you 24 hours a day, 365 days a year. Flat batteries, flat tyres, lost or locked-in keys, breakdown and towing assistance – call from anywhere in Australia.
Get Moving
You don't need to wait for your renewal to switch your insurance. You can change any time and start saving money straight away.
Get a quote now from Stella Insurance.
---
Disclaimer: *Normal underwriting terms and conditions apply. Any advice provided is general only and has been prepared without taking into account your objectives, financial situation or needs and may not be right for you. To decide if this product is right for you, please read the Product Disclosure Statement (PDS) and the Target Market Determination (TMD) available at stellainsurance.com.au. Stella Underwriting Pty Ltd (ABN 72 633 811 319) is an Authorised Representative (AR 001282046) of Allstate Insurance Pty Ltd (ABN 82 073 267 053, AFSL 239010) which is acting (under its own AFSL) on behalf of the product issuer, QBE Insurance (Australia) Limited (ABN 78 003 191 035, AFSL 239545).