The Eating Station Is A Kid-Friendly Hidden Gem In Ravenhall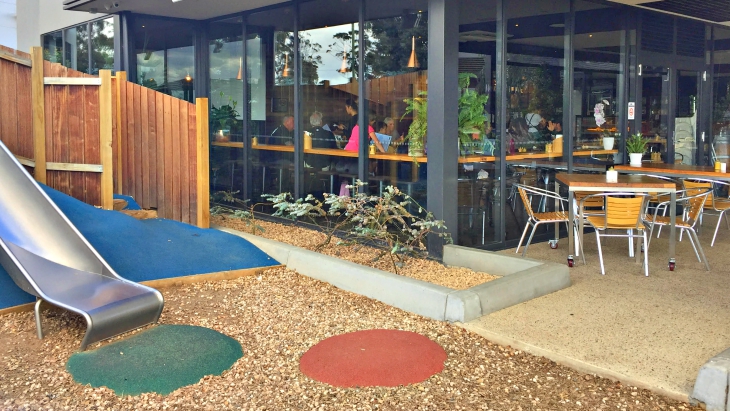 By: Natalie Roach, ellaslist explorer
This café is tucked away in an industrial area in Melbourne's west in the suburb of Ravenhall. It has great coffee and big servings to keep you full but best of all a play area to keep the kids entertained. It's a hidden gem!
The Eating Station has a large indoor dining area which is clean and ample toilets which are also very clean. You can view the play area from the rear of the indoor dining area. The outside has ample undercover seating and a courtyard area which can be in full sun nevertheless large table umbrellas are available. There is a large menu especially for breakfast and a wide variety of beverages to choose from. There are quite a few vegetarian and gluten free options available for those with dietary requirements.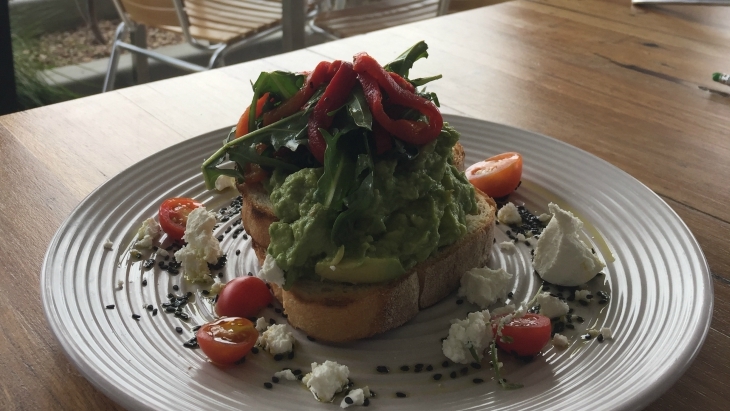 The kids menu is small and it would be great if they could do kids milkshakes and breakfast too, as all the kids options are just for lunch. The service was good and the waitress was helpful with making decisions from the menu. The food came quickly and was very filling and well presented.
Menu Recommendations
The smashed avocado was very filling and well-priced for $14.90, which I thought was good value for money. I really enjoyed this as it has lots of feta and capsicum for extra flavour. The presentation was excellent! The kids wanted pancakes and unfortunately they didn't have a kids option however with an adults serve, 3 kids were able to share and were quite full. We opted for the strawberry flavour which came with three pancakes, ice-cream, fresh strawberries, a side of fairy floss and chocolate syrup on the side….the kids were quite pleased. If you are a mint fan, the spearmint milkshake was a winner with my kids. When there previously for lunch my son had the fish n' chips, which was very big and filling.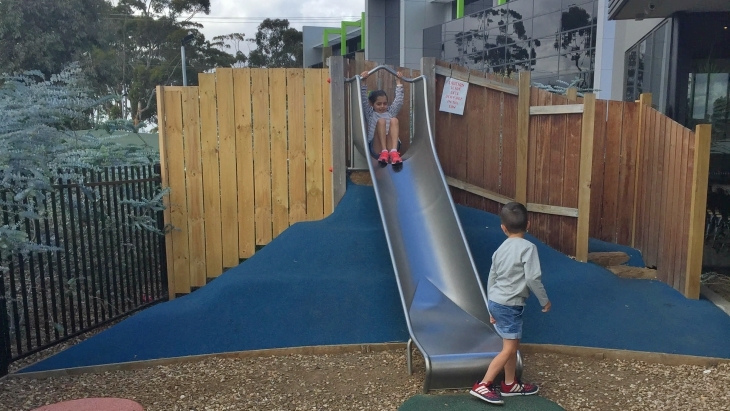 Let's Play!
The play area is small but enough to keep kids entertained. I've been here twice and both times my kids have made friends with other kids, keeping them entertained. This café is all fenced off so the kids are far from traffic. There is a small slide and ride on equipment and some area to run around. On first impression I was a little underwhelmed however my 4 & 6-year-old and their new found friends were entertained the whole two hours while I ate outside with friends and watched them play. The ground in the play are has bark and small rocks, so it's not ideal for small children.
What makes the cafe kid-friendly?
Atmosphere: Very casual and relaxed.
Value-for-Money: Reasonably priced and good sized meals. Prices range from $5 for toast to $32 for eye fillet.
Special features and fun bits: Café inside is quieter and has less kids. Outside area has a lot of undercover seating which is good when the kids are running around.
Who is the cafe best suited for? The outside area is great for those with young children from 18months -5 years. Inside is more suited to those without children but there is room to bring a pram if you are with your mother's group.
What did you love? The ease of getting a table outside and the gated areas so kids couldn't run on to a road or near vehicles.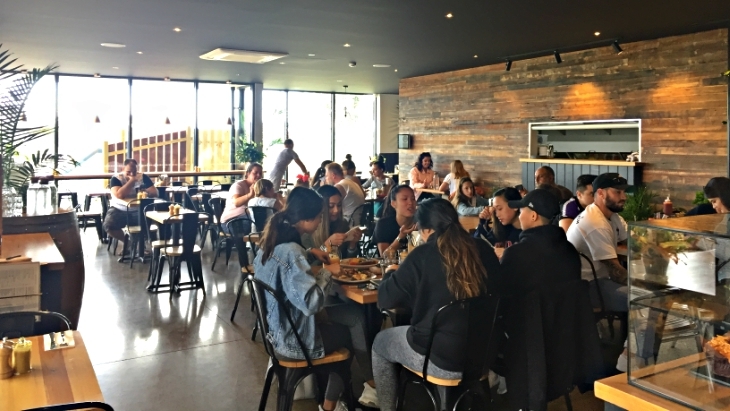 What You Need to Know
Opening Times: 6am-4pm Mon- Sun. Functions are available upon request.
Address: 269 Robinsons Rd 3023 Ravenhall VIC
Phone: 03 8390 2655
Website: www.eatingstation.com.au/