The Current Top 4 Bank Accounts For Kids
Do you need to open a bank account for your little one but you're not sure where to start? We've got you sorted!
Australian banks might be suffering their darkest days and it can be hard to know who to trust when it comes to our children's hard-earned pennies. But don't worry, we've scanned all the websites of the big banks and not-so-big banks to bring you what we believe to be the best bank accounts for little ones (current at the time of publication, January 2020).
Endeavour Mutual Bank: Young Saver Account
With a great interest rate of 1.00% pa on all balances up to $5,000, followed by 0.25% pa for any amount between $5,001 & $10,000, no minimum deposit amount per month and no account keeping fees, what's not to like? This bank account is available for children from 0-17 years of age.
The Endeavour Mutual Bank Young Saver Account is great for teaching your child about the fundamentals of money and establishing good habits for saving and spending. Their customer service is second to none, too. When kids join, they receive numerous gift packs (my boys were each given a football, educational kit on understanding currency and savings, a backpack, pens and crayons and they also, very importantly, still have a coin-counting machine, which means your little ones can take their piggy banks in to be deposited. A wonderful opportunity to help get the savings bug into your kids.
I also appreciate that as a parent, I didn't have to set up a fee-paying account before opening one for my children. I did, however, have to become a member, which didn't cost anything and has no ongoing fees or charges.

Commonwealth Bank of Australia: Youthsaver Account
Taking out Canstar's Youth Banking Award, CBA's Youth Saver Account was lauded for its interest rate of up to 0.65% p.a. for balances up to $50,000 and no monthly account and withdrawal fees. However, this account is better for longer-term saving rather than day-to-day banking as the standard variable rate (without the bonus interest) is only 0.05% p.a. The Youth Saver is for under 18s, and parents have full control over the account until the child turns 14 years old.
Also recognised for their innovation, the CommBank Youth app gives kids an easy way to enjoy a fun and secure banking experience, and learn real-life money skills including how to save by setting goals, understand the value of money, keep track of every dollar earned and make sensible spending decisions. You can even help them create a list of chores and tick them off and pay pocket money as you go!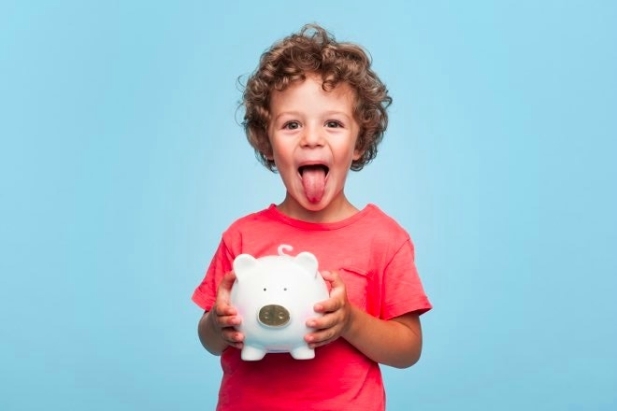 BCU: Scoot's Super Saver
The BCU Scoot Super Saver offers a total interest rate of up to 1.5% p.a on amounts under $50,000. Anything above that gets a rate of 0.20% p.a. Plus, there's no account fee, but the parent, grandparent or guardian who opens the account must already be a customer. This bank account is available for children up to 13 years of age.

CUA: Youth eSaver Account
It's never too early to start saving! The CUA: Youth eSaver online account for newborns up to 17 years provides a generous interest rate of 2.5% p.a. on balances up to $5,000, then at 1.00% p.a. on that portion of the balance over $5,000. This flexible account earns the same high rates of interest no matter how many deposits or withdrawals are made each month, and there are no monthly account or online transfer fees. The account can be accessed anytime, anywhere via online and mobile banking and family can pay birthday or pocket money directly into your child's account!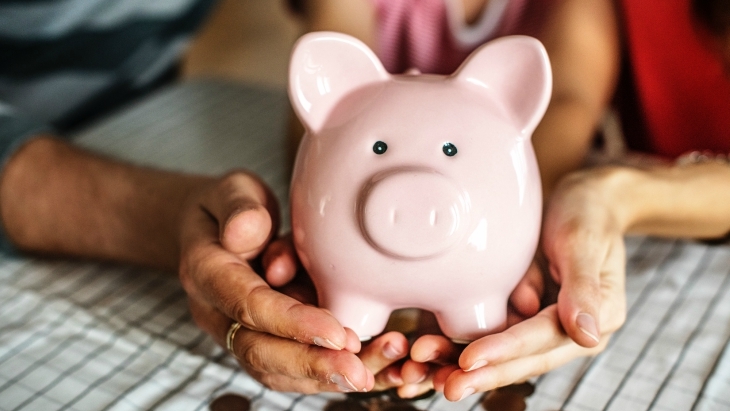 Piggy Banks For Kids & Other Important Things To Consider
Recently we discovered (the hard way) that many of the Big Banks such as St George and ANZ no longer have coin machines. I find this incredibly disappointing. I have strong childhood memories of taking my piggy bank into the branch and I loved seeing the numbers on my passbook grow! For me, this is a missed opportunity for kids. ANZ request that you count and bag the money yourself before coming to their branches. Some parents with older children still may find value in this exercise.
St George no longer has Happy Dragon Accounts, instead, they offer an incentive saver which is more about future plans. Bye-bye friendly green dragon (remember the old ads with Julie Anthony – or am I showing my age?!)
Be sure you understand what the banks are doing with your kid's information, too. Whilst CBA has probably the most famous of all kids' accounts – the Dollarmite – they currently do not offer the most attractive rates and, according to The Barefoot Investor, they will automatically offer your child their first credit card at 17. This is not something I want for my kids personally. Whilst your school may have an affiliation (class banking) with the bank, again, please understand the motivations behind it are not to encourage your child to have good banking habits, they are to encourage your child to form an attachment with CBA. You may be ok with that, and that's fine. It's just great to understand the situation in its entirety.
Be mindful that many banks will require the parents/guardians to also hold an account with them. These accounts often attract fees and charges, so it's best to understand what that will cost you and what the restrictions (if any) will be.
And finally, remember, it's OK to change as many times as you like. Gone are the days of personal relationships with your local bank manager. Banks constantly change their rates, so don't be frightened to follow the best rates and change account/banks as you see fit. At the end of the day, it's about creating the best wealth for your children.
Taxation Of Interest Earned On Kids' Bank Accounts
Please note that there are special rules in place for the taxation of interest earned on kids' bank accounts so please refer to the Australian Taxation Office for details.
More money matters
We Review Spriggy, The Pocket Money App
How To Teach Your Kids About Money
How To Save Money At The Movies
Have you signed up to our newsletter? Join ellaslist to get the best family and kid-friendly events, venues, classes and things to do NEAR YOU!
Reviews
This information is so useful, thank you! Opening the kids bank accounts has been on the to-do list for so long and am excited to now make it happen.
I found this site really informative, easy to understand and straight forward. I am looking into the best places to bank with when it comes to a long term savings account for my 4yo. t was oblivious to how manipulative and ingenious some banks can be when it comes to trusting our children and savings. As well as what it means for us parents in regard to the ATO. So thank you opening my eyes as I'll definitely be doing a lot more research into savings, banks and taxes for both my child and myself.
hi, this information was helpful and backed up other sources I've been reading, so thank you. i think the person in the ads was Julie Anthony though.