The Best Shows To See in Darling Harbour These Holidays
Preschoolers
Family
Kids
Mums & Bubs
Teens
Todders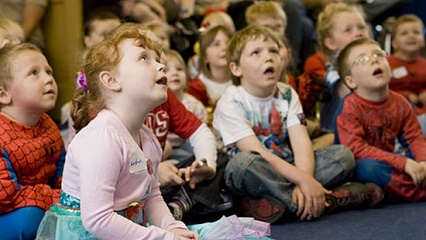 By: Serina Hajje, ellaslist
Plays, animal shows, films…they're all showing at Darling Harbour these school holidays! From rebellious pirates and underwater adventures to the tale of a peasant prince, there are stories waiting for you to find throughout Darling Harbour.

1. Sci Pi: Pirates In An Adventure With Science
For curious minds, the live i
nteractive Sci Pi: Pirates in an Adventure With Science show, part of the Horrible Histories exhibition, investigates they whys and hows of pirate life. Learn how a canon fires, about the power of the wind, how pirate galleons float and the gruesome biology of sailor diseases. It's a fascinating step into the crazy world of Sci-Pi! Showing daily from 10–24 April 2016 (except 15 and 23 April), 
11.30am, 12.30pm and 2pm (30 mins).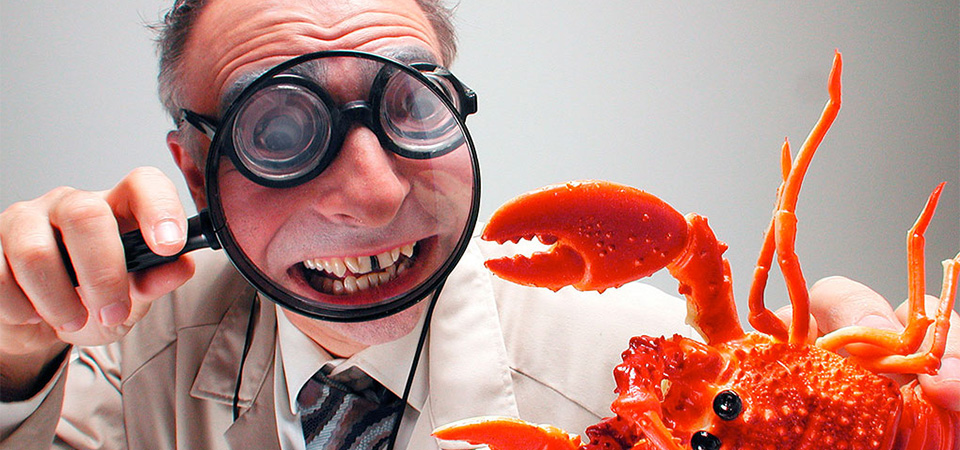 2. Australian Maritime Museum: Action Stations
Action Stations
takes you into the compelling history of the Royal Australian Navy. The Immersive Cinematic Experience will show you through a giant screen the force and vastness of the ocean, the speed and power of the destroyer and the submerged stealth of the submarine. Or go on the 360 degree virtual reality tour of the submarine
HMAS
Onslow that takes you through three operational sections of Onslow and features demonstrations, animation and archival sequences which bring the submarine to life.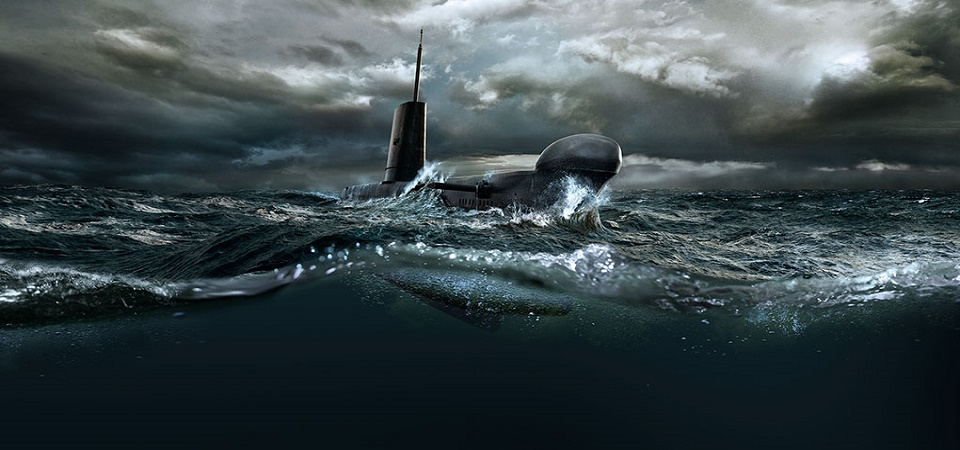 3. Monkey Baa Theatre: The Peasant Prince
Ages:
6+ years
When:
9 April – 20 April 2016, 10:30 am, 12:30 pm
Go on a journey with Li, a 10-year old boy peasant boy, who is plucked from his village in rural China and sent to a ballet academy in the big city. Over years of training, this boy transforms from an impoverished peasant to a giant of the international dance scene. Li's courage, resilience and unwavering hope for a better life for himself and his family make
The Peasant Prince
a story to ignite our own aspirations to be the best person we can be.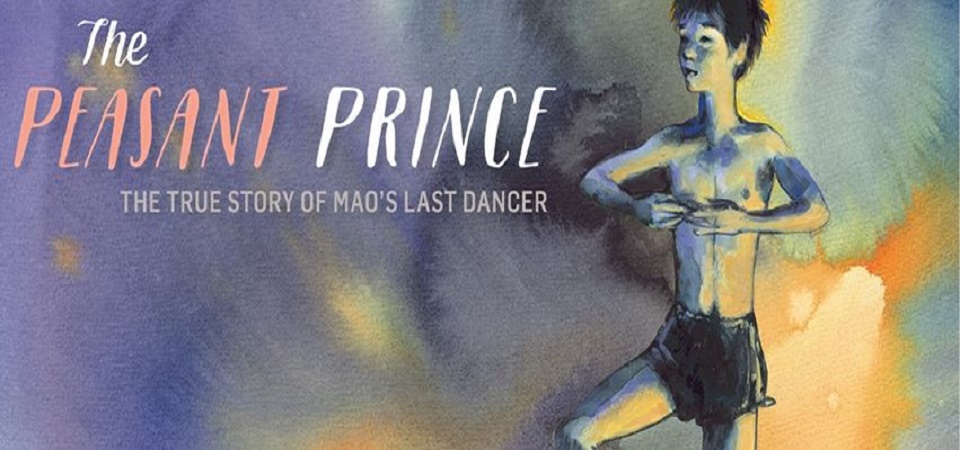 4. The Sirens
Ages:
All Ages
When:
Every Thursday to Sunday, 6pm – 7pm and 7.30pm – 8.30pm
Where:
Harbourside Shopping Centre
The Sirens
is a large-scale, illuminated spectacle of outdoor visual theatre that combines lights, movement, music and engineering. Watch four spectacular Sirens loom four metres over you as they encapsulate this world with larger than life voices that combine popular and classic songs across the genres of soul, pop, rock and jazz. The Sirens are an unforgettable and entertaining night-time experience for all ages and is
FREE
.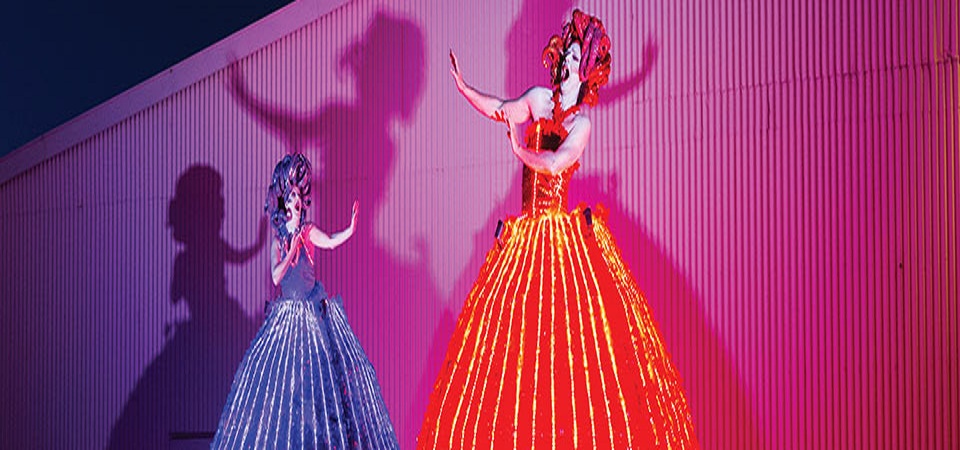 5.
SEA

LIFE

Sydney Aquarium

Ever wanted to know how a platypus could kill a small dog? Or why some of the ominous-looking Grey Nurse Sharks are often known as the Labradors of the Sea? Watch

SEA

LIFE

Sydney Aquarium's daily feeding shows

and learn the answers to these questions!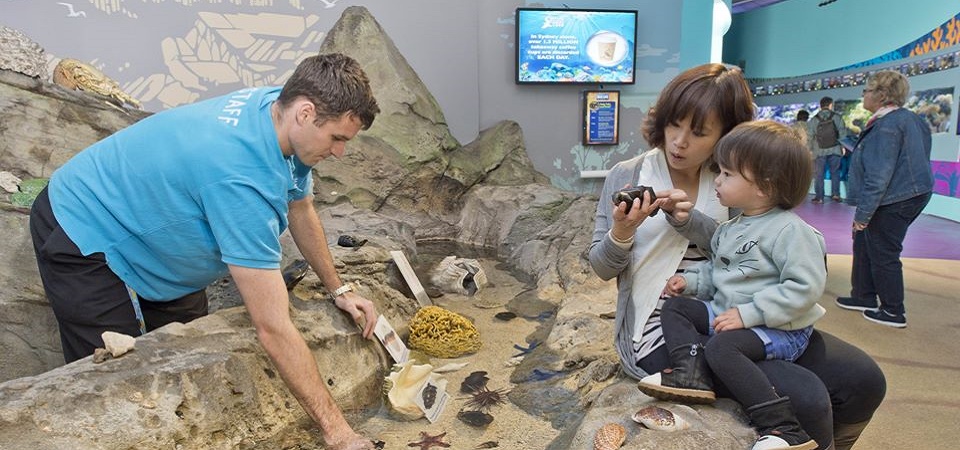 6.
WILD

LIFE

Sydney Zoo

The

Aussie Animal Adventure Show

takes place twice a day at the Kangaroo Walkabout where families can watch and learn more about Australia's amazing animals. From the soaring beauty of our Eclectus Parrots and Galahs to mysterious and misunderstood snakes and lizards, this show offers hands on experiences with animals. And if you're feeling brave you can meet and hold a giant python for a photo at the end!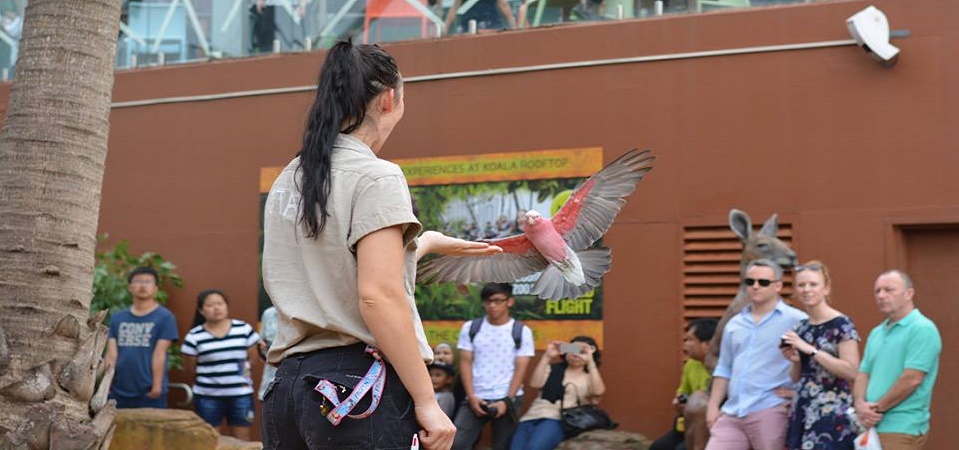 For full information on what's on at Darling Harbour these School Holidays visit their website