The Best Places to See Dinosaurs in Melbourne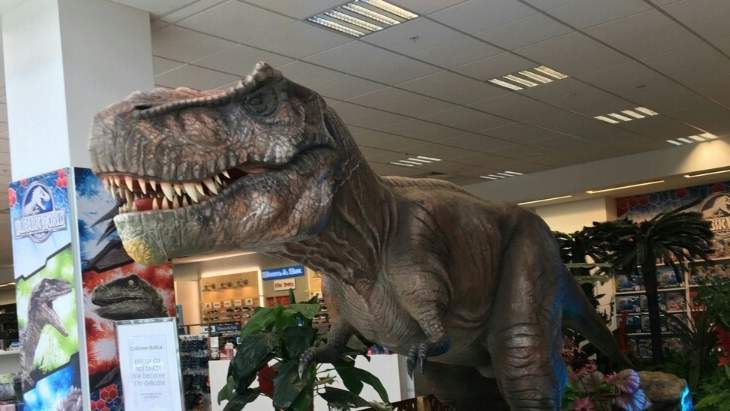 By: Katie Oliveira da Silveira
If you're looking for somewhere to take your dino-crazed kids, Melbourne has some great options to explore – all packed with prehistoric fun. There are skeletons to marvel at, fossils to dig up, even bizarre dinosaur laboratories to escape from; whatever level of thrill you're after, Melbourne has you covered.
Here are the best places to get up nice and close to dinosaurs in Melbourne.
Melbourne Museum Dinosaur Walk
For the real dinosaur deal, this is the place to go. The Melbourne Museum is the very proud home to ten dinosaur skeletons, three pterosaurs, and other select megafauna artifacts; this is a place that's equal parts education and WOW.
The 'Dinosaur Walk' exhibition includes such breathtaking specimens as the Mamenchisaurus – which is 25 metres long – and the soaring Quetzalcoatlus, a prehistoric bird-like creature you have to see to believe.
There are plenty of animations to check out at the Melbourne Museum, which gives kids a great idea of how these incredible creatures moved, hunted and defended themselves. There are teeth to touch, and plenty of activities to get involved with.
The Melbourne Museum is open 10am–5pm every day, except Good Friday and Christmas Day.

Where: 11 Nicholson St, Carlton
Cost: The exhibition is included in museum entry – adults $15; kids FREE
For more info: see the website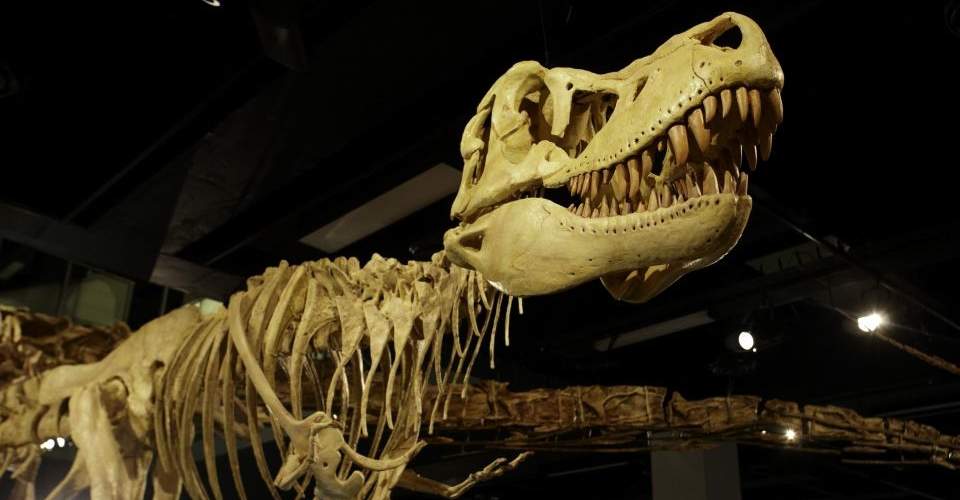 Xcape Melbourne
For quite a different dinosaur experience, and one that ramps up the adrenaline, check out the 'Jurassic Lab' escape room at Xcape Melbourne.
While the escapes here are not scary, they are probably more suited to kids of at least school age as they require quite a bit of teamwork and problem-solving. The aim of the game in the Jurassic Lab is to work as a team (of no more than six people) to escape a laboratory in which dinosaur DNA experimentation has been taking place – on visitors just like yourself! Gamers have 60 minutes to use the clues in the room to find a way out.
Xcape Melbourne is open 10:40am–8:40pm seven days, subject to bookings.

Where: 1/306-312 Albert St, Brunswick
Cost: $38 per person (for 3-4 players)
For more info: see the website
Dinosaur World
Dinosaur World is the best place around town to see dinosaur animatronics, and it truly makes you feel like you have returned to prehistoric times. Dino-mad kiddies will get a big kick out of seeing the life-sized dinosaurs move.
The park's two walking dinosaurs – one of which is a raptor – come out to visit kids throughout the day, and there are also 'Dig and Discover' activities, which enable kids to put on their paleontologist caps and chip away at fossils.
There are geese at the park, plenty of facilities for picnics and barbecues, and there's a spot to grab ice cream and snacks.
Dinosaur World is open every weekend 10am–4pm from August 31 (they close during winter), and every day during school holidays from 10am–4pm (except for winter months and Good Friday).

Where: Flinders Rd and Oneills Rd, Somerville
Cost: adults $15; children $12; under 2yrs FREE; family pass $50
For more info: see the website
T-Rex at Myer Kids Emporium Melbourne
Who'd have thought a T-Rex would be hiding within one of Melbourne's busiest toy stores?!
This fully animatronic T-Rex is one of the main attractions in the Myer Toy department, and it's not hard to see why. He rolls, he roars and he rears! But don't worry, he's not going anywhere, he's quite happy in his garden surrounds.
Melbourne Emporium is located right in the heart of Melbourne, on Lonsdale Street, and the toy store is found on the top level. Don't plan to leave in a hurry – this place is a kid's paradise.

Where: Myer Kids Emporium 287 Lonsdale St, Melbourne
Cost: FREE


Dinosaur Diggers Melbourne
Don't want to go anywhere? Dinosaur Diggers can bring the dinosaurs to you! This mobile education and entertainment business caters for incursions and birthday parties, and involves tactile play, listening and various activities all around the theme of dinosaurs.
Dinosaur Diggers also run a holiday program at various OSHC centres in and around Melbourne, where kids can paint fossils, see replicas and witness various dinosaur demonstrations.

Where: Dinosaur Diggers is a mobile business operating within Melbourne
For more info: see the website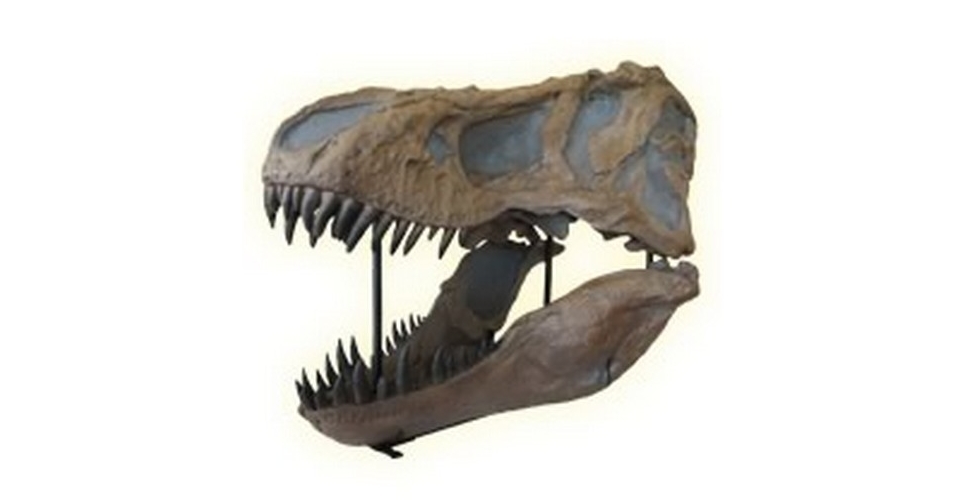 Playgrounds
There are a few playgrounds around town with dinosaur features. These include: McNish Reserve in Yarraville (which has a six-metre dino onsite!) and, for a more abstract interpretation of dinosaurs, there's the Megasaurus Playground in Cranbourne East, which features steel play equipment in various prehistoric shapes.