The Best Kid❜s Books We❜d Like To See On Stage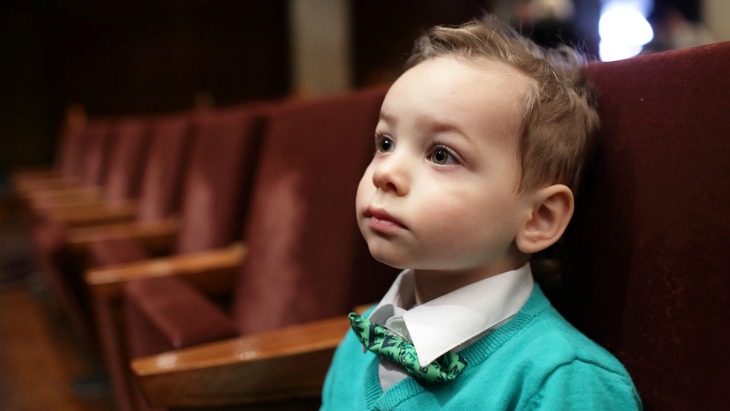 By: Marie Ashworth, ellaslist
Have you ever read a great book as a child or with your kids and thought this would make a good play or musical? Sometimes stories feel visual and their dialogue is crying out for a live performance. Well, we asked ellaslist Facebook fans which books they'd like to see brought to life on stage. Here are their top eight…
1. The Magic Faraway Tree by Enid Blyton
A childhood favourite for so many and still as popular today. The Magic Faraway Tree is Enid Blyton's second story in the Faraway Tree series. The adventures of Joe, Beth and Frannie when they move to an enchanted wood and meet Moonface, Saucepan Man and Silky the fairy, would make for amazing live scenes.
2. The Secret Garden by Frances Hodgson Burnett
A wonderful classic passed down from generation to generation. The story centres on Mary, a lonely orphan who is sent to a Yorkshire mansion. At first, she is scared of the huge, ominous place. Then she meets Dickon and Colin, two local boys, and discovers a mysterious, hidden garden. I've seen a live performance of this book set in an abandoned Regency townhouse in the UK and it was unforgettable.
3. Where is the Green Sheep? by Mem Fox
There are red sheep and blue sheep, wind sheep and wave sheep, scared sheep and brave sheep, but where is the green sheep? This would be a perfect stage show for younger children. It's a lovely story following the search for 'the green sheep'. The rhymes are fantastic fun and a great introduction to antonyms.
4. The Adventures of Captain Underpants by Dav Pilkey
Packed with humour, Captain Underpants is the story of George and Harold's imaginary superhero coming to life. Kids will love a live version of the funny, action-packed adventures of Captain Underpants, and parents would happily go along too!
5. The Gruffalo by Julia Donaldson
With its terrible claws, and terrible tusks in its terrible jaws, and knobbly knees and turned-out toes, and a poisonous wart at the end of its nose, The Gruffalo is waiting to be brought to life on the stage. Like the book, the show would be just scary enough to tickle but not frighten youngsters.
6. Giraffes Can't Dance by Giles Andreae
This is a favourite for younger children would be an amazing puppetry adaptation. Beautiful characters, a cute story and a wonderful life lesson along the way about being different.
7. The Boy in the Dress, by David Walliams
In fact, we want to see any of the fabulous David Walliams children's books on stage. Vivid characters, sharp humour and a funny tale of an ordinary 12-year-old boy, Dennis, who has eclectic interest ranging from football to fashion which leads to some cross-dressing!
8. Dot and the Kangaroo by Ethel C. Pedley
A classic bush tale from 1899 about a little girl named Dot who gets lost in the Australian outback and then rescued and protected by a kangaroo. As they search for Dot's home, they encounter Australia's strange fauna who are eager to tell them what they think of people. It's a wonderful parable and a great way to expose children to different cultures and animals.
Don't forget, you can find out everything you need to know about all the current and upcoming kids' shows across Sydney at ellaslist.