The Best Dessert Bars In Sydney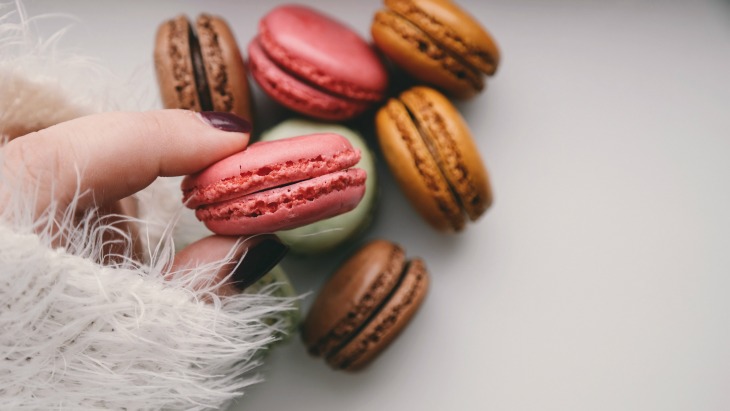 By: Phoebe Ackland, ellaslist
Something about the weather getting cooler makes us crave a comforting, indulgent dessert. The next time the kiddies deserve an extra special treat, check out one of our top picks for best dessert bars in Sydney! Whether you're a chocolate gal, candy man or freakshake-loving kid, these picks won't disappoint.
1. Tella Balls Dessert Bar
The Tella Balls Dessert Bar in Dulwich Hill is one of our all-time faves. For those that don't know, Tella balls are doughy, ooey-gooey Nutella-filled balls of deliciousness. One of their menu hits includes the Tella Ball milkshake, a decadent shake where the straw is actually pushed through a Tella Ball at the top of the glass! Other desserts have fillings made of Kinder Bueno, Kit Kat, Snickers, Oreo, Maltesers, and all the faves. If in fact you are what you eat, then why not be sweet?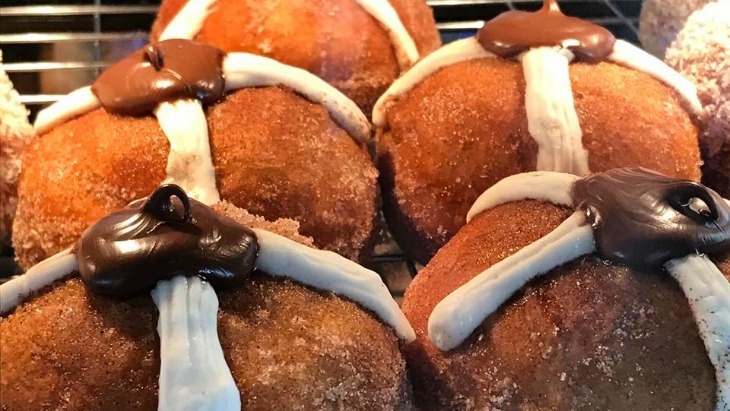 2. The Dessert Kitchen
Originating in Hong Kong, the Dessert Kitchen franchise can now be found Haymarket. These desserts are nothing short of creations- wacky and wonderful with strange combinations of flavours that somehow work. The best part? They've been designed to be light on the calories! The interior of the dessert bar is neutral and environmentally stable, so it makes for a flavoursome experience unlike many of the others you see in Sydney. Menu items include the 'Purple in Love' made with Kyoho grape seaweed balls, grape shaved ice, mini rice balls, grapes, and Taro Mochi ice cream.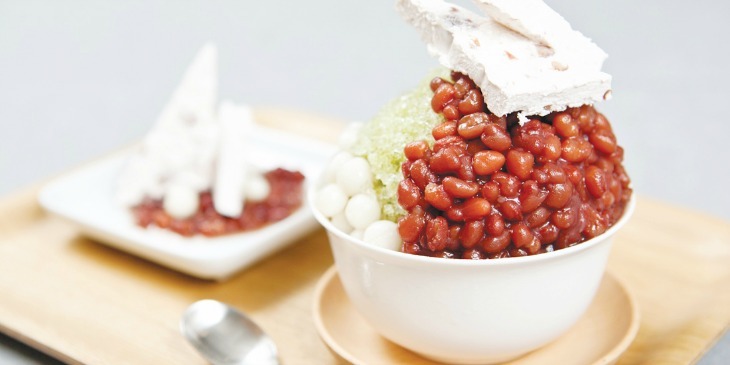 3. Pasticceria Papa
It seems the Italians know their desserts just as well as their spaghettis. With venues in Haberfield, Five Dock and Bondi Beach, Pasticerria Papa is the perfect dessert bar for a decadent pastry (the ellaslist team is known to sneak down to get a cheeky ricotta cheesecake for lunch!). They taste delightfully homemade, and we strongly recommend trying the incredible baked ricotta cheesecake with Nutella. It tastes even better than it sounds, if you can believe it.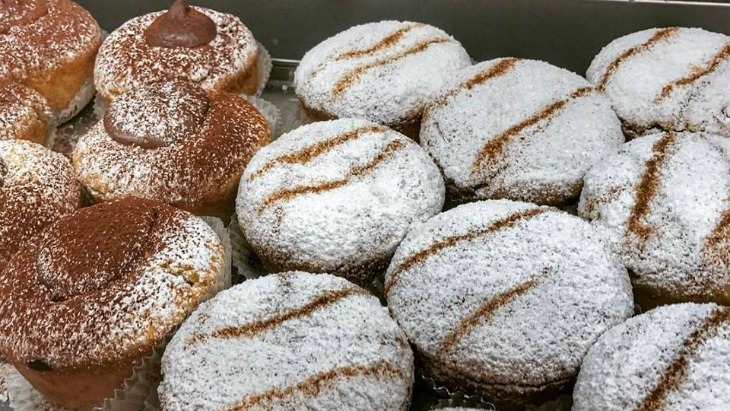 4. Max Brenner
The Max Brenner Chocolate Cafe is the perfect dessert bars who love all things chocolate- white, milk, dark, iced or heated, we don't care- just hand it over! Their chocolate licks are the perfect sweet little treat for little ones who can't handle the full-blown freakshakes in other dessert bars. You can dip fresh strawberries into little pots of warm chocolate, have a slice of Nutella pizza, opt for their delicious iced chocolate shakes, wrap your hands around warm drinks in their signature 'hug mugs', or grab some beautifully handcrafted chocolates to take home afterwards. There is a heap of venues across Sydney including Westfield Bondi Junction, Newtown, Manly and North Ryde.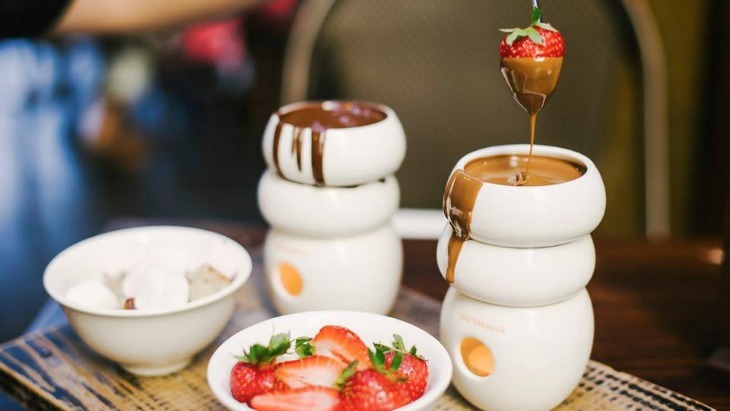 5. Gelato Messina
Everybody's heard of Gelato Messina- it truly is the best scoop of ice cream in town. Sydneysiders are lucky enough to have several locations across Sydney, and the new creations they somehow continually come up with keep dessert lovers coming back again and again. Their cakes make for one hell of a delicious and special birthday, and their scoops are the perfect after dinner or after school treat. You can even do special 7-course degustation dinners at their Darlinghurst venue- the venue known for it's wacky and always scrumptious full-on dessert creations. Sign us up!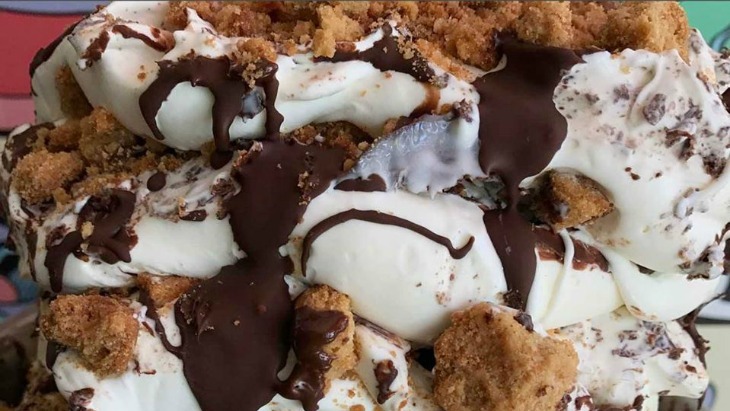 6. Zumbo
One of the most (if not the most) popular and celebrated dessert chefs in Australia! Adriano Zumbo's 'Zumbo' dessert chain operates in venues across Sydney including Circular Quay, Macquarie, Chatswood, The Star, the QVB and Balmain. His desserts are as visually appealing as they are scrumptious- favourites includes macarons, salted caramel, and passionfruit tarts. You've just got to see (or should we say taste) for yourself what the hype is all about.