The Best Chinese Lunar New Year Activities for Kids
Preschoolers
Family
Kids
Mums & Bubs
Teens
By: Serina Hajje & Phoebe Ackland, ellaslist
The Lunar New Year celebrations around Sydney is one of the largest cultural festivities outside of China. We love that this gives Sydney families the chance to experience a myriad of traditions and cultural exchanges for both the young and old. The festivities run from 16 February – 4 March 2018, with this year being the Year of the Dog, who symbolises friendship and loyalty. Take a peek at what's happening in your area. This year's events will not disappoint!
City
Lunar Lanterns
When: Friday 16 February - Sunday 25 February 2018
Where: Circular Quay
One of our top picks for families! Follow the trail around Circular Quay and be in awe of the 12 glowing zodiac animals, up to 13 metres tall! From The Dog and The Dragon to The Monkey, kids and adults alike will have fun finding their zodiac sign. More details here.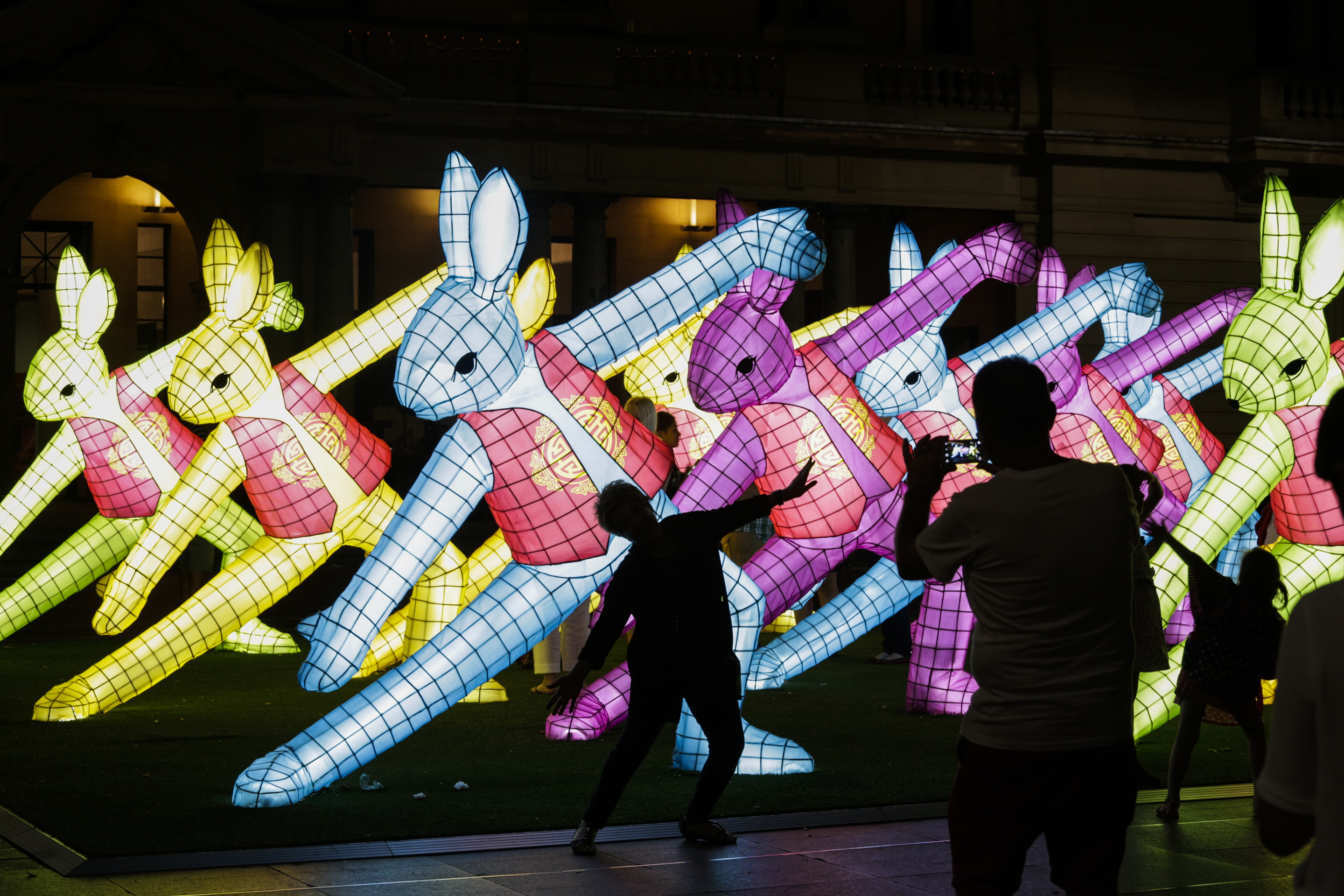 Darling Harbour
CNY

Celebrations: Chinese Garden of Friendship

When: Saturday 17 February - Sunday 4 March
Where: Chinese Garden of Friendship, Pier St, Sydney
Cost: Many events are free with garden entry ($6 adult, $3 child, $15 family), gold coin entry on weekends
Visit the stunning Chinese Garden of Friendship and celebrate in style and comfort with a vibrant array of creative events. This year, there will three weekends of performances, demos, workshops and tours. From tai chi classes and acrobatic lion dancing, to observing a silent tea ceremony and learning how to master the ancient art of a belly, there's something for everyone. The kids can also do water painting, embark on The Emperor's Quest through the garden, or decorate their own take-home lanterns. Let the festivities begin! More information here.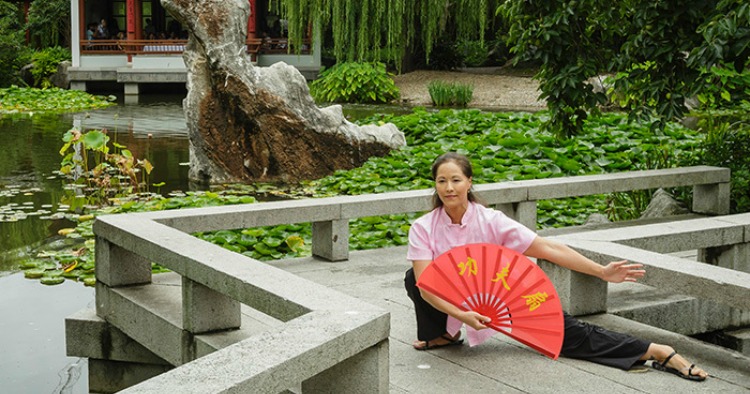 Dragon Boat Races
When: Saturday 24 January – Sunday 25 February 2018
Where: Cockle Bay Wharf, Sydney
For more than 2,000 years, Dragon Boat racing has had a special place in Chinese culture, where traditionally the race is thought to bring on abundant rain. Kids and adults alike are invited to watch the thrilling races as flamboyantly decorated 12-metre-long boats compete in the annual Dragon Boat Races. All the details here.
Lunar Spectacular Show
When: Various dates and times available here
Where: Customs House, Circular Quay & Westpac Lunar Lantern Hub, Martin Place
The performers and the community are the heart and soul of the festival. Parts of the city will spring to life when over 1000 professional performers thrill crowds with traditional dance performances, Korean drumming, Japanese hip hop, folk dancing and stilt-walkers! A live and FREE event you don't want to miss.
Lion Dances
When: Friday - Sunday, from Friday 16 February - Sunday 4 March 2018, from 6-6.30pm
Where: Chinatown, Dixon Street, Haymarket
Watch amazing lion dances to the backdrop sound of thundering red fire crackers! Drumming, flamboyance and skill form part of this integral festival feature. Details here.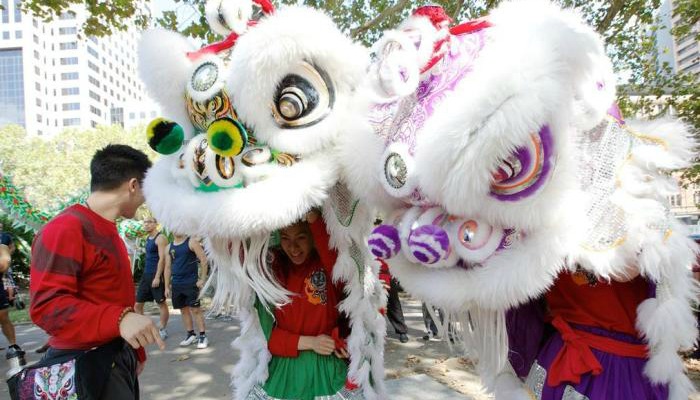 Chinatown Markets
When: Friday 16 and 23 February, Friday 2 March 2018, from 4-11pm
Where: Chinatown, Dixon Street, Haymarket
Snake your way through lanterns, lights and market stalls and soak up the exciting festival atmosphere. Make sure you taste the flavours of Asia from the many food stalls available!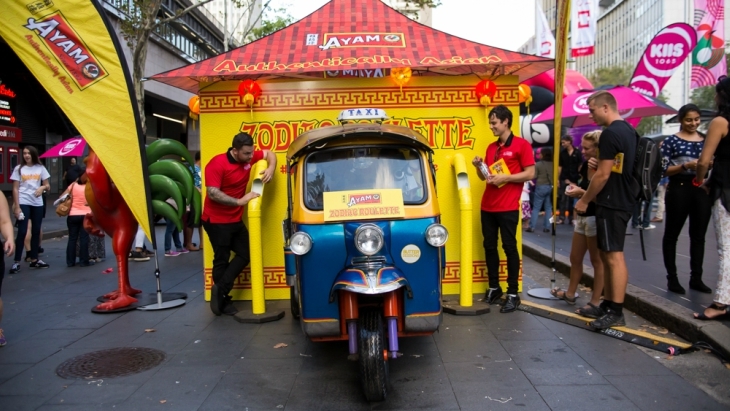 AYAM Zodiac Roulette and Food Truck
When and Where: Multiple dates and venues, click here for all the details.
The top Asian food brand in Oz is bringing more Chinese New Year entertainment to Circular Quay - play AYAM Zodiac Roulette inside the AYAM Tuk Tuk, where with cutting-edge technology you'll discover your ideal Asian dish matched to your combined Chinese and Western Zodiac signs. Once the match is made, the app will automatically dispense a relevant AYAM™ product down a chute, which you can use in your matching dish! The AYAM Zodiac Roulette will also look into its crystal ball to deliver a personalised horoscope prediction for 2018. Stop by the AYAM food truck afterwards for some Chinese eats feat. AYAM's sauces and pastes.

Lunar Feast On Film
When: 15-17 February, 4-10pm
Where: Harbourside, Darling Harbour
Celebrate CNY at Harbourside with Koi Dessert Bar, Tsuru and a FREE outdoor cinema! Watch classics such as Karate Kid or new family favourites like Kung Fun Panda at this outdoor cinema by the water in Darling Harbour. KOI Dessert Bar will be providing the Lunar themed desserts like mousse cakes and signature sweets, each looking like a piece of art. While Tsuru will serve up their signature freshly-steamed baos. Find out the movie line-up here.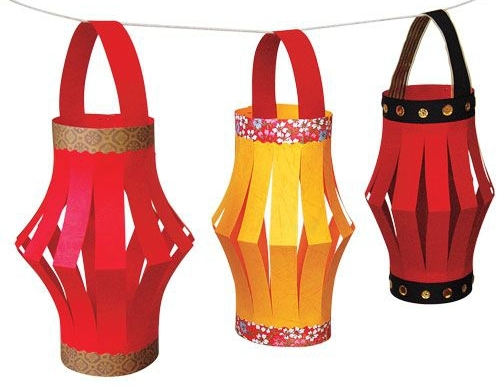 Lunar Lanterns Workshop
When: Saturday, 24 February 2018, 11:00–11:45am
Where: Kinokuniya, Ground Floor, The Galeries
Get the kids crafting this Lunar New Year! All crafting materials will be provided to create bright, colourful, festive lunar lanterns for your kids to take home – there's no need to bring anything, just come along to the pop-up area on the Ground Floor of the much-loved bookstore. Book your free spot here.
Little Fictions: Year of the Dog
When: Tuesday 20 February 2018, 7pm to 10pm
Where: Knox Street Bar, Shepherd Street, Chippendale, cnr Knox and Sheperd St
Marking the Year of the Dog, kids and adults alike will love listening to a broad mix of stories on all things canine! Tickets are $15, all the details here.
Greater West
Parramatta Lunar New Year
When: Friday 16 February 2018, 5pm to 9.30pm
Where: Centenary Square, Parramatta
Centenary Square will be transformed into a hub of vibrant colour, performances and flavours as families are welcomed to join in this exciting Lunar New Year celebration! Get excited for Asian-inspired cooking demos, heaps of food stalls, traditional dances and contemporary performances, lantern and fan making workshops, umbrella decorating, origami and calligraphy. You will be transfixed by the dragon and lion procession, topped off with a spectacular fireworks display! A highlight of Parramatta's rich cultural calendar. More information here.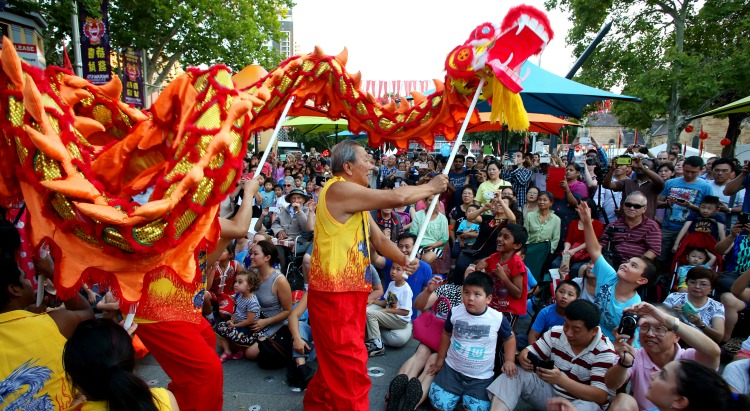 Inner West
Lunar New Year Festival, Burwood Council
When: Wednesday 14 February 2018, 10am to 12pm
Where: Fitzroy Hall, Woodstock, 22 Church Street, Burwood
FREE Chinese brush painting and calligraphy workshop followed by a light Chinese morning tea. Numbers are limited, so click here to book.
South Sydney/St George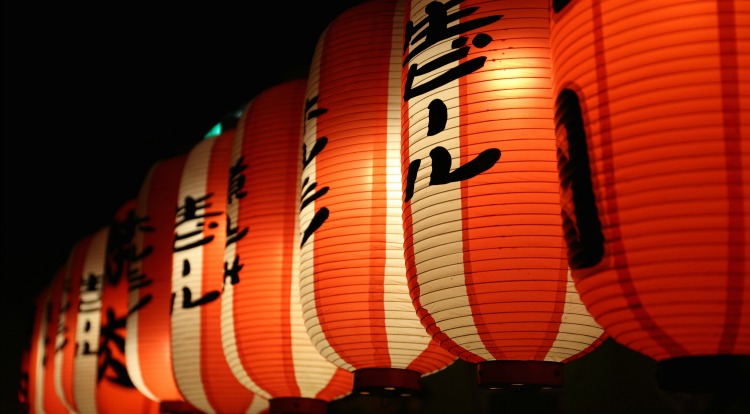 Hurstville Lunar New Year Street Festival
When: Saturday 10 February 2018, 10am to 4pm
Where: Forest Road, Hurstville
Presented by the Georges River Council, whose Lunar New Year celebrations bring 50,000 residents and visitors to the area! Get ready for traditional Lion dances, entertainment, delicious food stalls, giveaways, and that signature festival atmosphere.
North Shore
Chinese New Year Festival, Chatswood
When: Saturday 24 February 2018, 10am to 5pm
Where: Victoria Avenue, Chatswood Shopping Centre
Witness the street parade of lions, drummers and percussion musicians, and join in the festivities!
Lunar New Year Festival, Lane Cove Council
When: Friday 23 February 2018, 3.30pm to 6pm
Where: Lane Cove Plaza
Help ring in the Year of the Dog with a host of live entertainment and activities, including the Chinese lion dance, live music, a Japanese calligraphy performance, craft activities and more. Children will also be given their own lai see (red envelope) for good luck.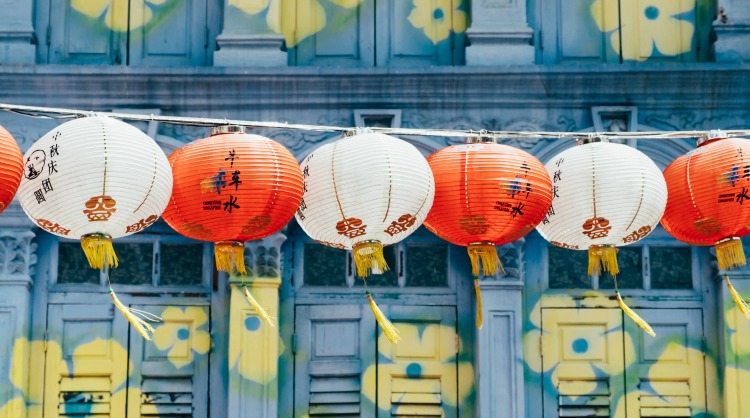 South West
Lunar New Year Festival, Fairfield Council
When: Saturday 3 March & Sunday 4 March 2018, 9am to 4pm
Where: Cabramatta Freedom Plaza
Cultural festivities will include the God of Fortune, Lion Dancing, and loads of exciting family-friendly entertainment. On Sunday, don't miss the traditional blessing of the Cabramatta community at 10am.
North West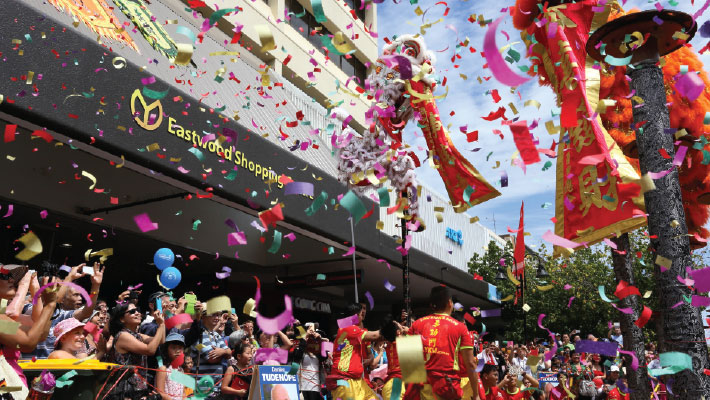 Ryde Lunar New Year Celebrations
When: From Saturday 17 February 2018
Where: Eastwood Plaza, Rowe Stree, Eastwood
2018 marks the 10th Lunar New Year celebration in the City of Ryde, so expect a big party here! Highlights include a Cooking Competition on Saturday 17 February, the Lunar New Year Eastwood Night Market on Saturday 24 February, Grand Celebration Day on Saturday 3 March, where there'll be a mix of modern and traditional musical performances, a High Pole Lion Performance and Dragon Parade, Lion and Dragon Eye Dotting for good luck and prosperity, and more. All the details here.