The Best And Worst Bits Of Having Kids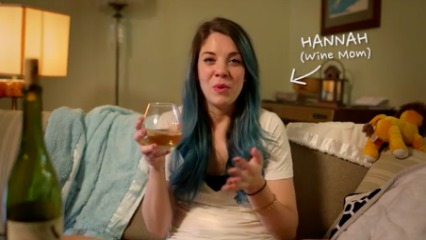 By: Phoebe Ackland, ellalist
We'd like to introduce you to your friendly neighbourhood "Wine Mum" as she shares a few of her hilarious favourite (but mostly least favourite) moments of having kids- with a Chardonnay in hand, naturally.
Buzzfeed Parents' new video has us cracking up, and in total agreement that a glass of wine after 8pm daily makes us better mums. Who else thinks of S$#@ when their kids come to mind? Who else's children wait to vomit until something important is lying nearby? Who else can't even wipe themselves in private?
We hear you, Wine Mum.
Check Out Some Other Hilarious Videos on ellaslist