The 10 ALDI Buys Dubbed The ❛Most Valuable Products❜ for 2021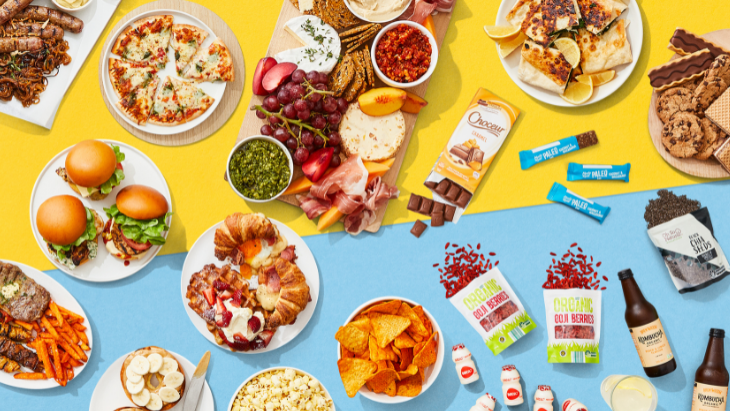 Motherhood and a wild obsession with ALDI seems to go hand-in-hand so this is news many of us will welcome. ALDI has revealed its top 10 'most valuable' products of 2021.
And it ranges from everything from $1 coconut milk to fragrace-free baby wipes.
And the cut-price supermarket now want shoppers to vote for just one of the ten to be voted Aldi's Most Valuable Product of the year.
And shoppers who vote go into a draw to win a share of $10,000 worth of gift cards
All you have to do is share why you love the item in 25 words or less.
Here's the top 10 'most valuable' Aldi products of 2021
1. Deli Originals Fresh Hommus Dip 1kg: $4.99
2. Tricare Instant Hand Sanitiser 250ml: $4.99
3. Asia Specialties Coconut Milk 400mL: $0.95
4. Oh So Natural Organic Quinoa 500g: $6.49
5. Asia Specialties Curry/Stir Fry Sauces 275g: $2.99
6. White Mill Brownie Mix Triple Choc Fudge 500g: $2.39
7. Bakers Life Large White Wraps 8pk 560g: $1.95
8. Earth Grown Firm Tofu 450g: $2.99
9. Mamia Fragrance Free Baby Wipes 480pk: $8.99
10. Mamia Baby Breakfast Apple and Oatmeal 120g: $0.80

You can vote via the Aldi website. Voting ends at 11.59pm on Sunday, August 8.
Go On, Keep Reading
Simple Cooking Ideas for Beginners While You're Stuck At Home
Money-saving Tips you can do in a Day
Fairy Garden Kits you can Create at Home