Ten Expecting Mums Around the World show us their Hospital Bags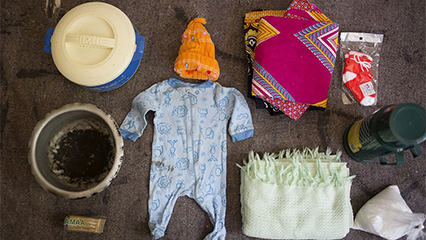 By: Zoe Crane, ellaslist
Packing a bag to take to the hospital is a fairly mundane part of childbirth, despite the hormone-driven panic attack over which sweatpants to pack. But for some women what goes into their hospital bags could save their life. In many countries where clean water is not readily available, women need to bring their own delivery items like plastic sheeting for the bed or a razor blade for cutting the umbilical cord.
Charity organisation WaterAid have highlighted the issues many women face in childbirth campaign in a photographic series of what women from different cities around the world have packed in their hospital bag as part of their Deliver Life campaign which aims to raise enough money to bring clean water to 130,000 newborn babies worldwide.
What is fascinating to see is not only the differences but the similarities between them. Marie from Madagascar says "above all, I don't want something bad happening to my new baby", a sentiment all mothers can relate to. Kemisa from Uganda says the midwife asked her to bring ten pairs of gloves "but I only bought two because I did not have money to buy 10." Deanna from New York says being pregnant has made her more aware of how lucky she is to have access to clean facilities and water. Hazel from Zambia says "We have a borehole at the clinic but there's no running water in the maternity ward," and Ellen in Malawi brought a torch as the hospital does not have electricity.
Katy, Australia: toiletries, snacks, nappies, hat, socks, mittens, clothes and swaddles for the baby, clothes for Katy, night dresses, maternity underwear, maternity pads and nursing pads, massage oils
[caption id="attachment_99041" align="alignnone" width="960"]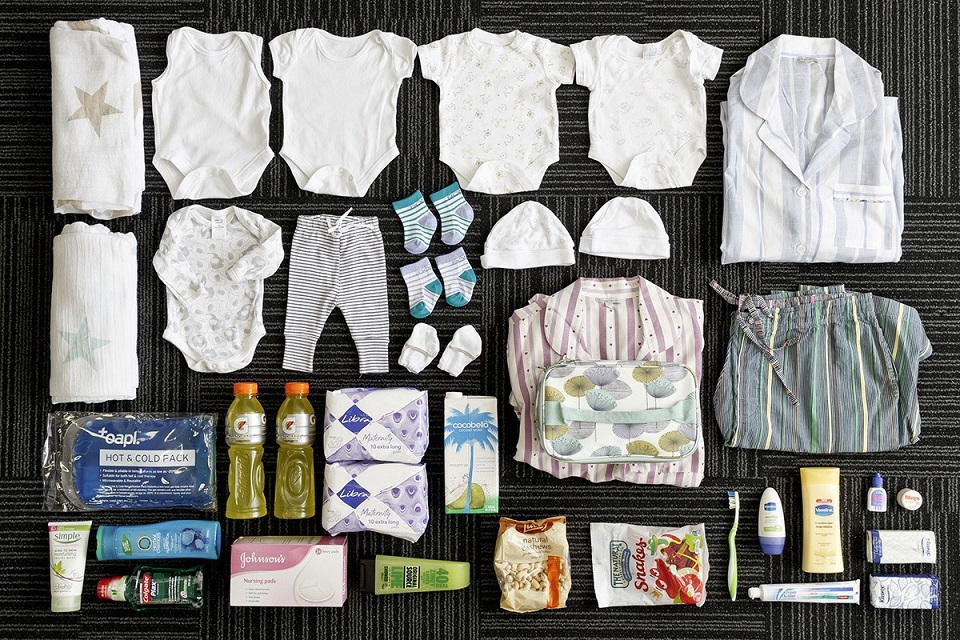 Source: James Grant/WaterAid[/caption]
Takako, Japan: Clothes for the newborn baby, Insurance card, seal impression, consent form for hospitalization, consent form for blood transfusion, mother-and-child health record notebook, patient's registration ticket, Maternity shorts, crop-top bra (easier for breastfeeding training and/or consultation), Daily sanitary goods such as shampoo or toothbrush, Tissue paper
[caption id="attachment_99042" align="alignnone" width="960"]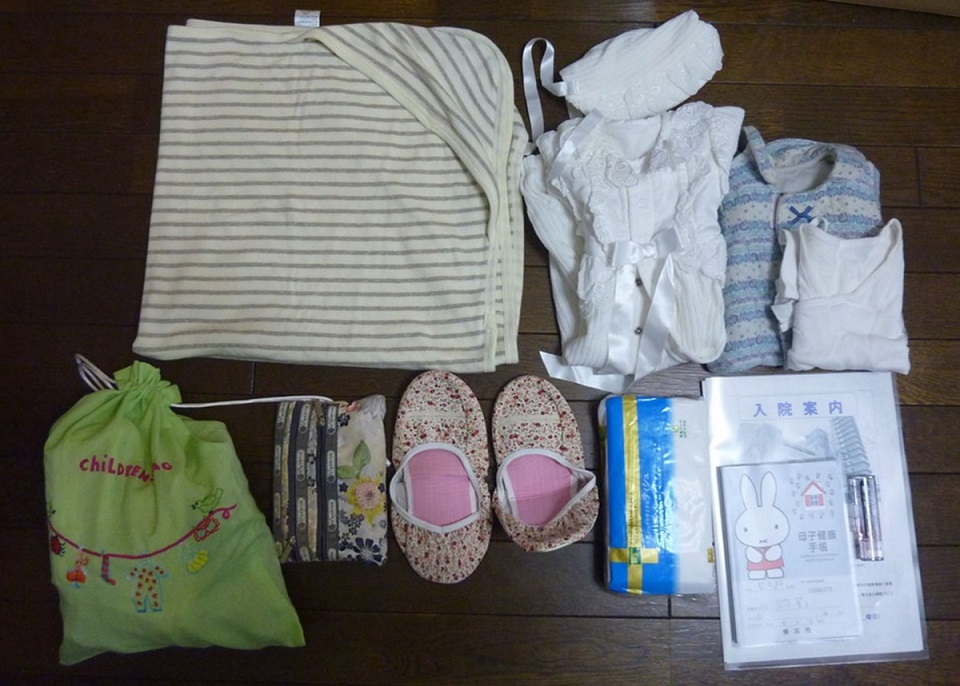 Source: WaterAid[/caption]
Claudine, Madagascar: new clothes, cotton wool, alcohol for cleaning, nappies, flask, bucket, sanitary pads
[caption id="attachment_99043" align="alignnone" width="960"]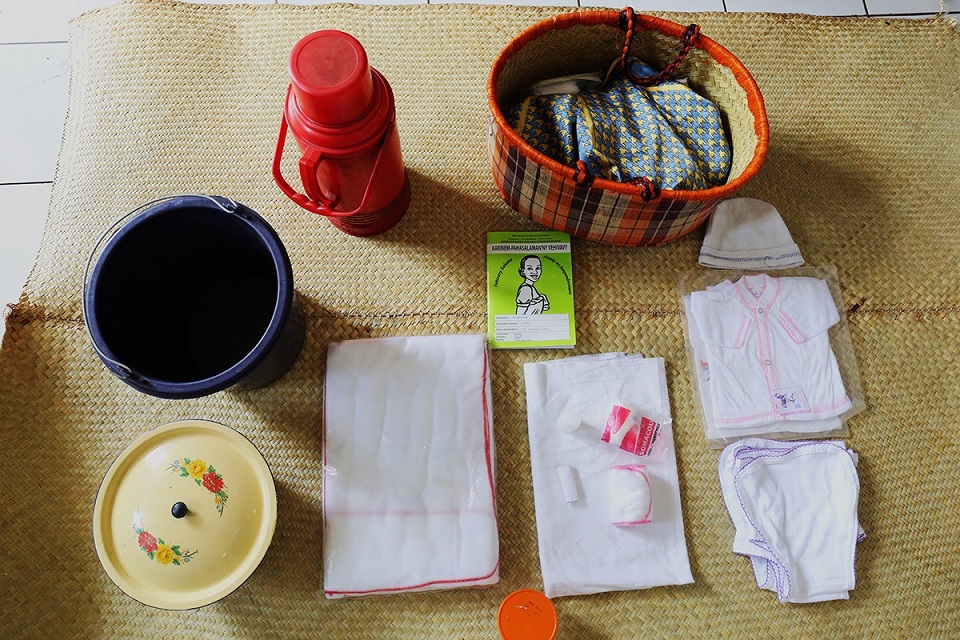 Source: Ernest Randriarimalala/WaterAid[/caption]
Joanna, London UK: nappies, little white clothes for the baby, some knitted trousers, lots of snacks, my clothes, my own towel, toiletries, a TENS machine, maternity pads, iPad, water bottle, medical notes, a blanket
[caption id="attachment_99049" align="alignnone" width="960"]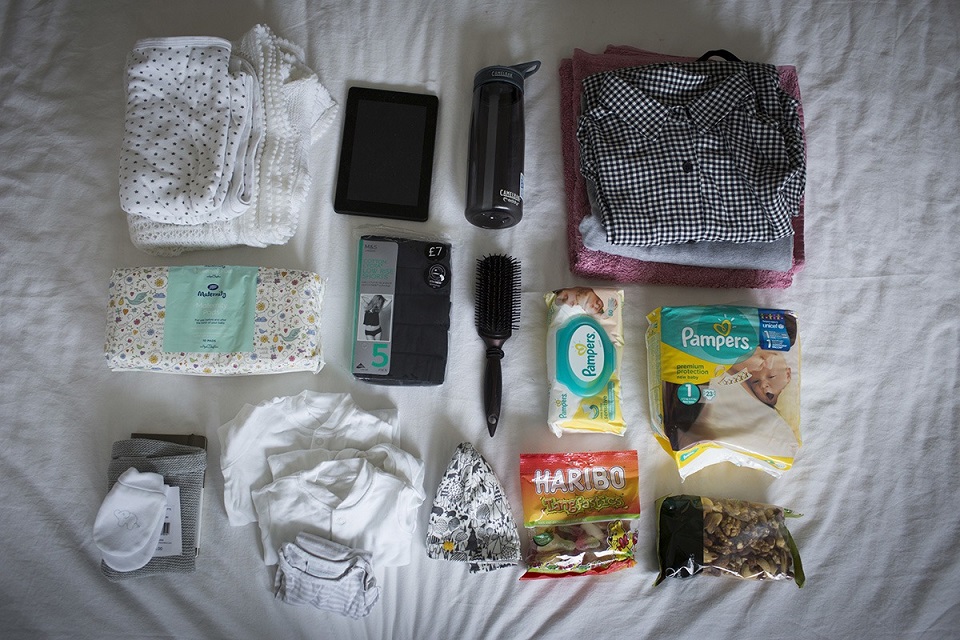 Source: Guilhem Alandry/WaterAid[/caption]
Agnes, Tanzania: baby clothes, socks and cape (blanket), basin, flask, tea
[caption id="attachment_99047" align="alignnone" width="960"]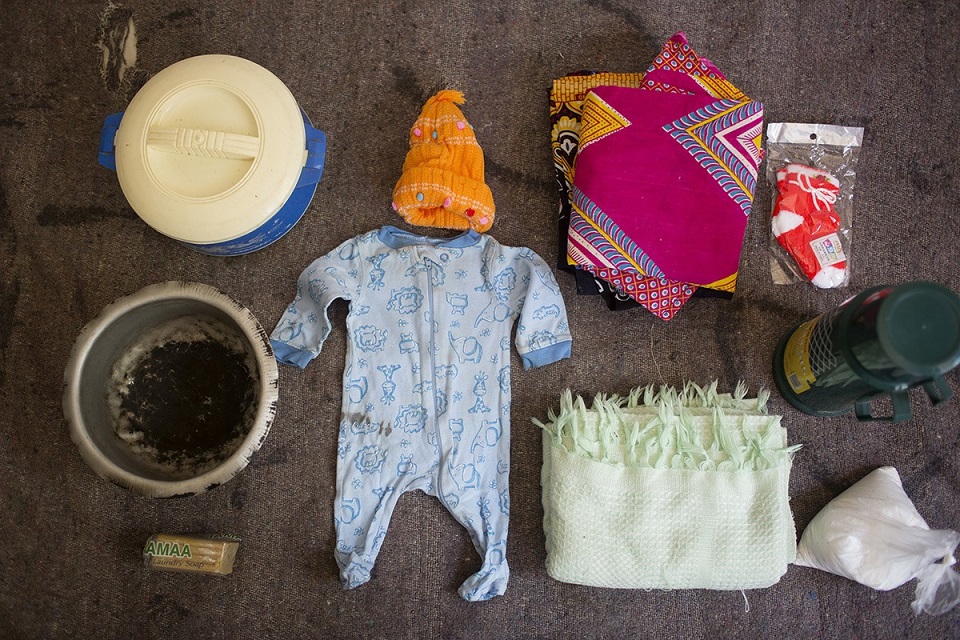 Source: Anna Kari/WaterAid[/caption]
Deanna, New York City: music player, coconut and lavender oil, arnica gel, snacks, nursing bra and pads, nursing pillow, clothes for baby and for Deanna, swaddling blanket, book
[caption id="attachment_99045" align="alignnone" width="960"]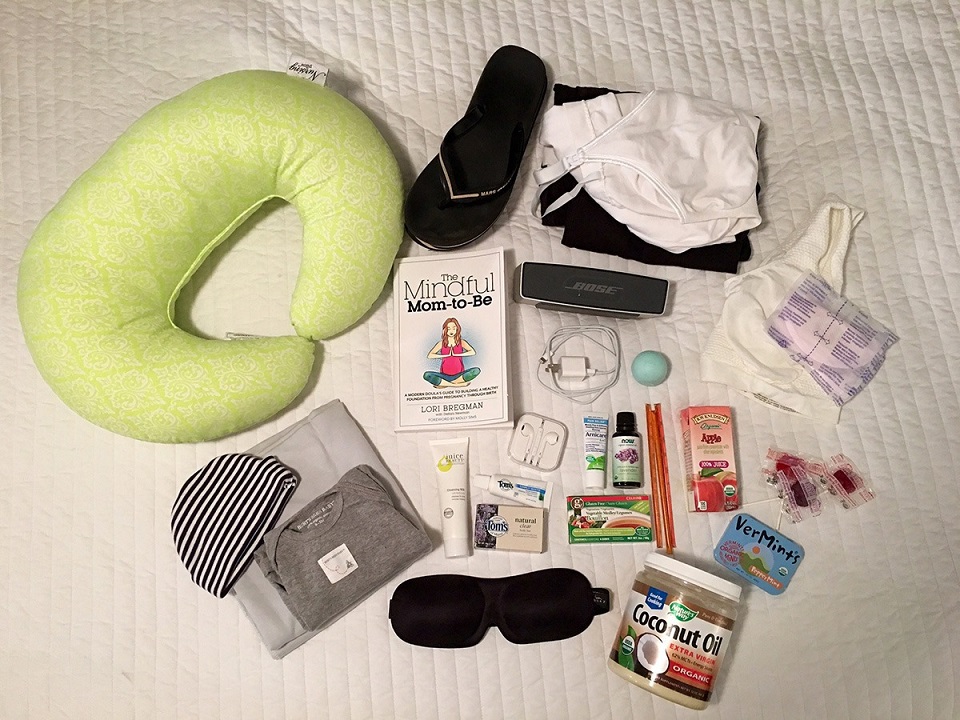 Source: Deanna Neiers/WaterAid[/caption]
Ellen, Malawi: torch – as there is no electricity supply, black plastic sheet to put on the delivery bed, razor blade to cut the umbilical cord, string to tie the umbilical cord, 200 kwacha (20p) for food, three large sarongs for Ellen to wear and to wrap the baby in
[caption id="attachment_99044" align="alignnone" width="960"]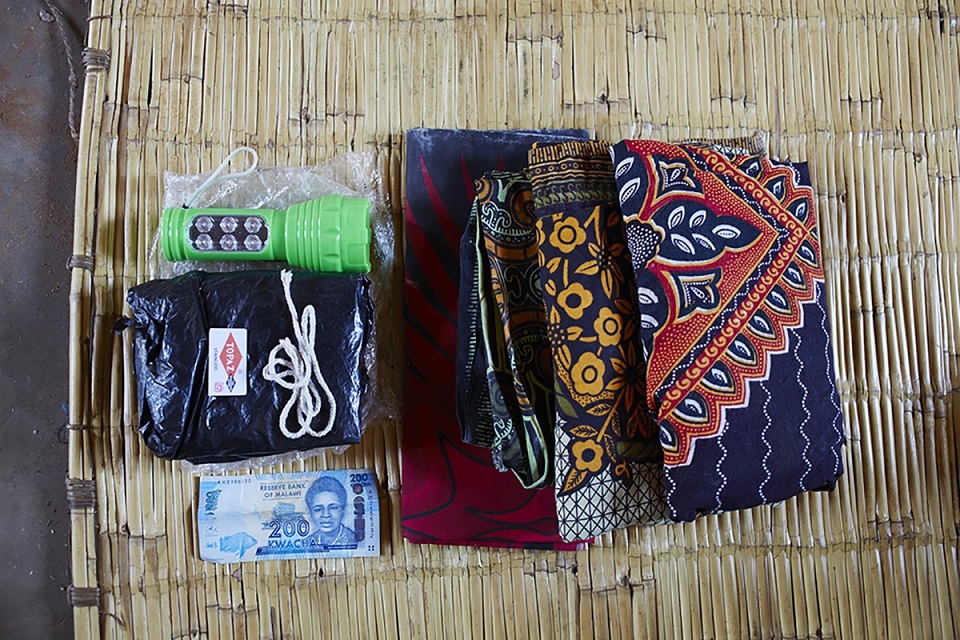 Source: Jenny Lewis/WaterAid[/caption]
Hazel, Zambia: baby blanket, cotton wool, chitenge (like a sarong), babygrow, napkins, bowl, polythene roll to put on the delivery bed
[caption id="attachment_99050" align="alignnone" width="960"]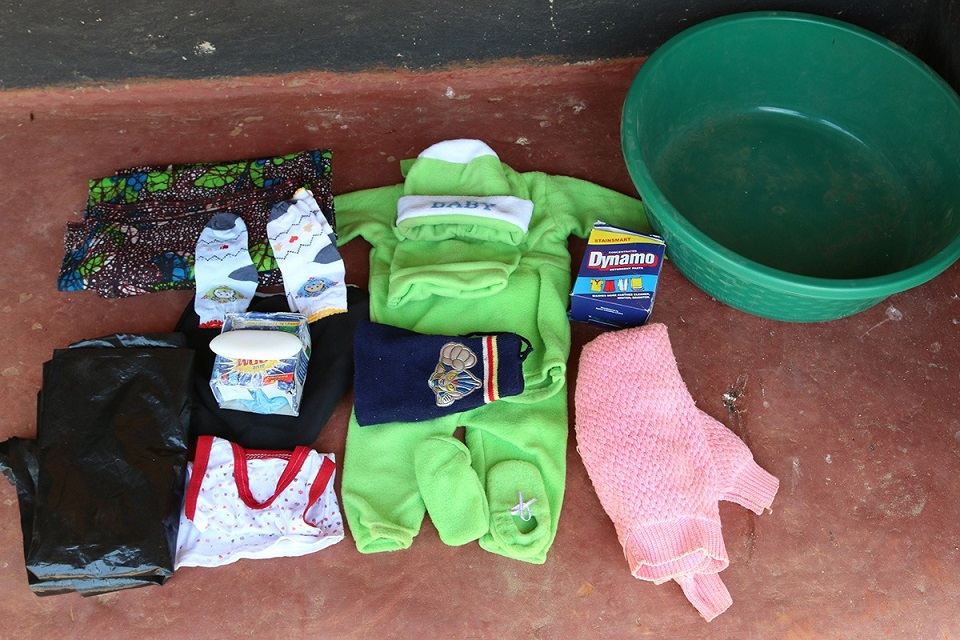 Source: Chileshe Chanda/WaterAid[/caption]
Chadla, Nicaragua: towel, baby clothes, bottles, bowl, cup, comb, toothbrush and paste, deodorant, perfume, roll of toilet paper, ballpoint pen, notebook
[caption id="attachment_99046" align="alignnone" width="700"]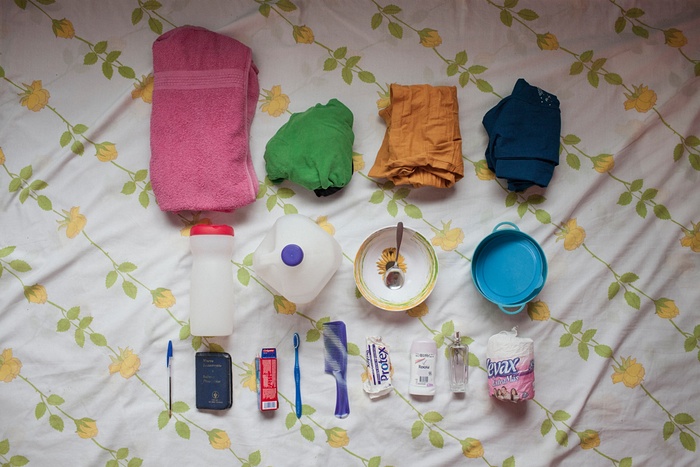 Source: Jordi Ruiz Cirera/WaterAid[/caption]
ellaslist wants to hear from you, what was in your hospital bag?
While so many of us are privileged to give birth in hygienic conditions, there are many mums in the world, who aren't as fortunate. You can help contribute to buy birthing kits for underprivileged mums-to-be or volunteer to help pack them.
Find out more…