Taronga Zookeeper Adopts Orphaned Twin Ringtail Possums
Toddlers
Preschoolers
Kids
Teens
Family
All Ages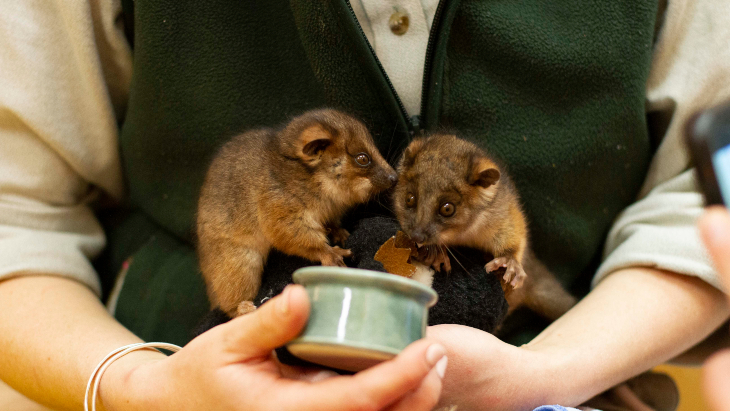 Here are ellaslist, we love a decent feelgood story, even more so when it involves cute and cuddly animals, so you can imagine our excitement when we heard that not 1 but 2 ringtail possums have been adopted by a Taronga Zoo zookeeper! Hearts exploding!
The 2 lucky ringtail possums are actually twin ringtail possum joeys, that are now going to be raised by Taronga keeper, Grace Black. The news comes after the tiny possums were found alone and exposed to the elements on a rooftop in Mosman by a local resident, who immediately brought the possums into Taronga Wildlife Hospital. "Their mum may have been scared off by a dog or cat," says Grace, who is taking her role as surrogate mother to the twins very seriously.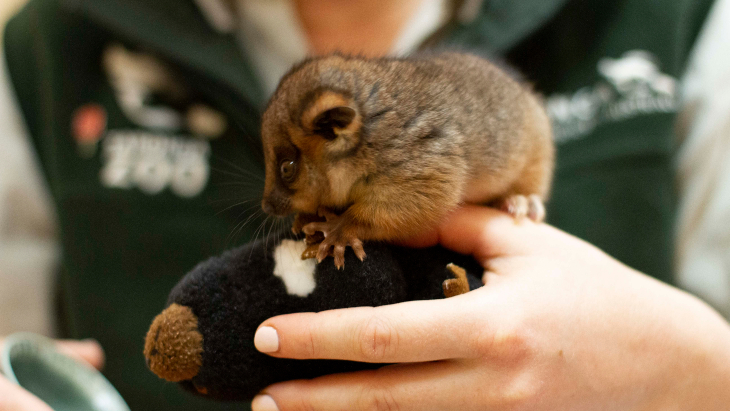 After spending just a couple of days in the Wildlife Hospital for tick removal and general observation, the twin possums were free to go to their new happy home.
The role of surrogate to these special possums is a bit of an undertaking for Grace, who has to feed them every 4 hours during the day and once during the night, but she is more than willing to take on this extra role.
"They are lapping their milk now, which is a good sign. They've also started to eat lilly pilly tips and they're chewing on sweet potato. Between feeds, the twins are kept safe and warm in a woollen beanie, and they've been given a Tasmanian devil stuffed toy to cling on to, in place of their surrogate mother.
Grace will continue to look after the little furballs until they're able to look after themselves.
Taronga's Wildlife Hospital treats around 1000 sick and injured native animals every year. This case is a good reminder for pet owners to keep their cats indoors and their dogs on a leash when possible as they can injure or even kill native wildlife.
To find out more about Taronga Zoo's wildlife preservation efforts, visit their website.