Take It Down: New Tool Empowers Teens to Remove Explicit Images Online
Take It Down: New Tool Empowers Teens to Remove Explicit Images Online
As the parent of a teenager, you might be aware of the risks that lurk on the internet, from online predators to cyberbullying. But one threat that you might not have thought about is the potential for your teen's explicit images to be shared without their consent.
The reality is that many teens send explicit images of themselves under pressure from partners or peers or without understanding the consequences.
But now, there is a new online tool called Take It Down aiming to give some control back to teens and allow them the power to take down explicit images and videos of themselves from the internet. Something that previously, shockingly, did not exist.

Take It Down Is Helping Young People Take Their Power Back Online
The National Center for Missing and Exploited Children is running the tool, which has received partial funding from Meta Platforms, the owner of Facebook and Instagram. It enables anyone to create a digital fingerprint of an explicit image or video, without the need for actual uploads, via a tool named Take It Down. This fingerprint, known as a "hash," is added to a database, and the participating tech companies remove the images from their platforms.
As of Monday, the participating platforms for Take It Down include Meta's Facebook and Instagram, Yubo, OnlyFans, and Pornhub, which Mindgeek owns. It's important to note that images hosted on other websites or sent via encrypted platforms like WhatsApp can not be removed through this tool.
However, the tool is still a huge development as it provides a sense of control to teenagers who may have shared an image they now regret. The NCMEC is seeing an increase in reports of online exploitation of children. The non-profit's CyberTipline received 29.3m reports in 2021, up 35% from 2020.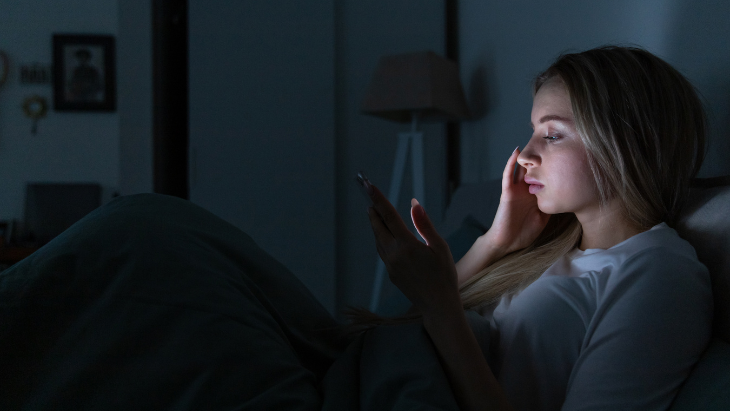 The Take It Down tool is designed for individuals who suspect that their image may have been shared online or is at risk of being shared. Teens who feel uncomfortable involving law enforcement, which wouldn't be anonymous, can feel more comfortable going to a site to take down the images.
Meta's global head of safety, Antigone Davis, said Take It Down is one of many tools the company uses to address child abuse and exploitation on its platforms. The site works with real as well as artificial intelligence-generated images and "deepfakes".
The goal is to have more companies sign up, and the NCMEC has reported that no one has said no so far. Twitter and TikTok have not committed to the project, but with the increase in online exploitation of children, more companies may join the effort to protect teens from the non-consensual sharing of explicit images.
How To Talk To Your Teens About Sending Intimate Photos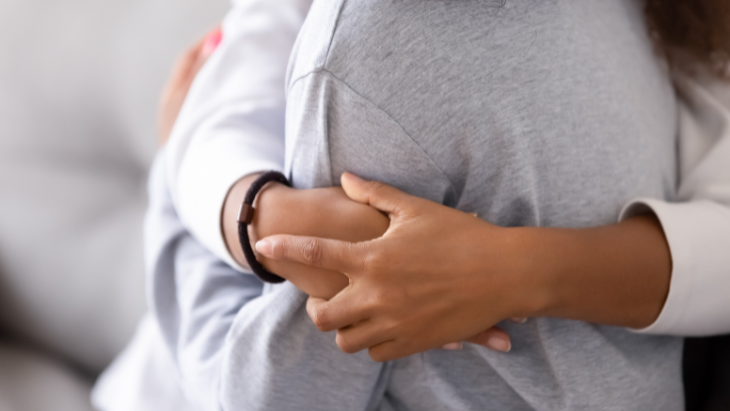 We need to address a serious issue, which is that it's our responsibility to talk to our teens about the dangers of sending nude photos.
We know it can be a little uncomfortable to have this conversation with your teen, so here are some suggestions to help start the conversation.
"We know that it's natural to be curious about sex and to want to explore, but sending nudes is not the way to go. It might seem like a fun way to flirt or impress someone, but the truth is, once that photo is sent, you lose all control over it. It can be shared, saved, and even end up on the internet. And trust us, that's not a situation anyone wants to be in. It's really not worth the risk. You should never feel pressured to send nudes, and if you ever receive an inappropriate photo, you should tell a trusted adult right away. It's okay if it's not me, but just make sure you let someone know."
Let's have an open and honest conversation with our teens about the importance of staying safe online.
More Great Reads
The Top High Schools in Sydney for the 2022 HSC
Lost in Translation? Decoding the Secret Language of Gen Z
An Australian Beach has Been Named one of the World❜s Best Beaches for 2022

Have you signed up for our newsletter? Join ellaslist to get the best family and kid-friendly events, venues, classes and things to do NEAR YOU!