Sydney❜s Best Water Splash Parks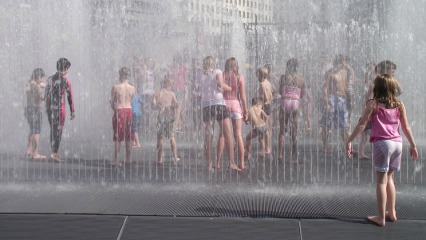 Although not quite packing the splash of a full-blown water play park, these awesome kid-friendly Sydney venues are perfect for letting children have a little splash around and cool down during Summer.
Manly Corso
Found in the bustling Manly mall lined with shops, pubs, cafes, galleries and street performers, children can often be found having a splash. There are a series of fountains installed into the footpath, that shoot water skyward about half a metre in the air every 30 seconds or so before dying back down. The perfect little cool-down break for Manly's hot and bothered children.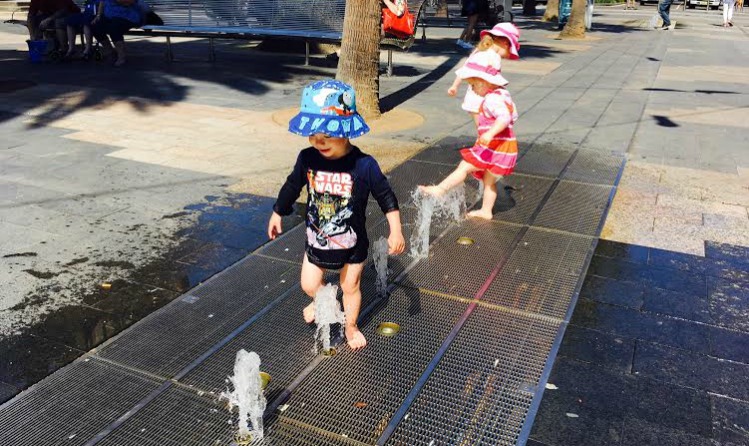 Bicentennial Park, Homebush
This one can be found in Sydney Olympic Park- the perfect spot for a family day of a picnic, BBQ, bike ride, and of course, a play in one the 2 awesome and shaded children's playground. On hot days, kids can be found getting wet at the water feature located between the 2 playgrounds and in line with the tower.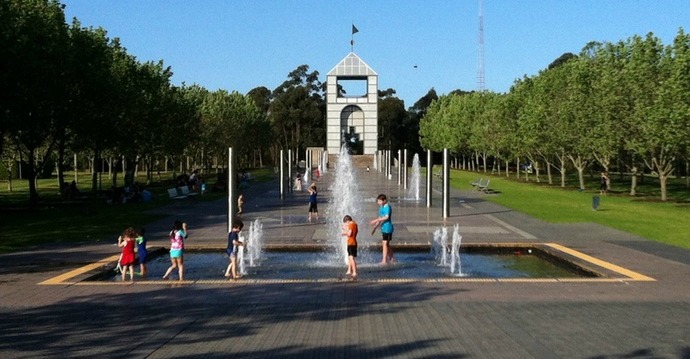 Cafe Playground, Centennial Parklands
Opposite the restaurant, this is one of the more popular playgrounds in Centennial Park. It's designed for 0-5-year-olds, with interactive sound features including giant guiros, turtle sculptures, 'hug me' poles, and modern equipment including swings and slides, and of course, a modest water feature.
Cathy Freeman Park
Another one inside Sydney Olympic Park, that doesn't short-change kids on the splash factor. The main feature of the park is the gigantic Olympic Cauldron with cascading water which the kids will love splashing in and running under and out of again. Best to pack the kids' swimmers before you visit this one.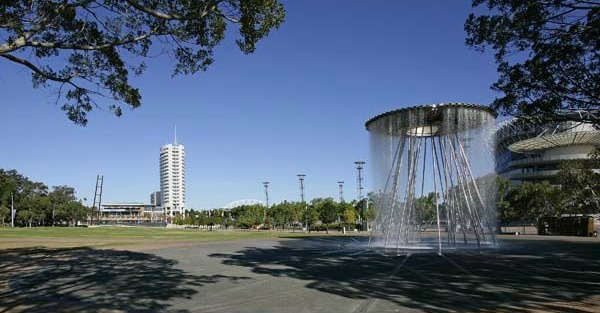 Domain Creek Playground
Inside Parramatta Park, this awesome bush-feel playground is the product of a recent $2 million upgrade. It's extremely accessible for kids of all mobility levels, has sandpits and diggers, a double flying fox, spinning carousels, tall slides you get to via rope ladders, climbing nets…and the pièce de résistance, a water pump! Not an entire water play park, but enough to have a little splash.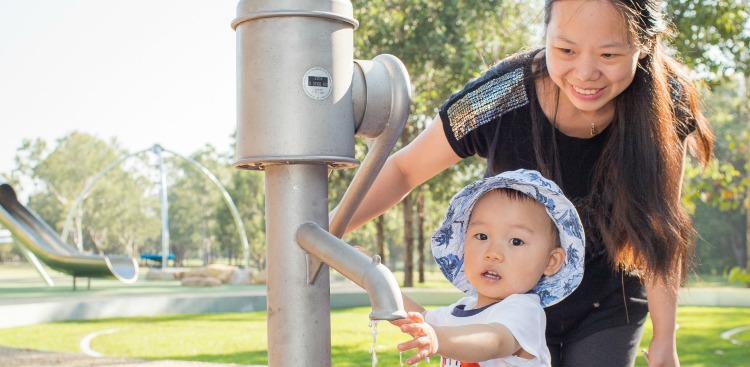 Taronga Zoo, Mosman
The children's Backyard to Bush precinct got a water play area in their playground making Taronga Zoo even better (if you can believe it!). Kids can take their shoes off and hop over rocks embossed with dragonflies, splash in the troughs being filled via taps and check out the many creature faces (in sculpture form) staring back at them. Play-time meets an animal adventure.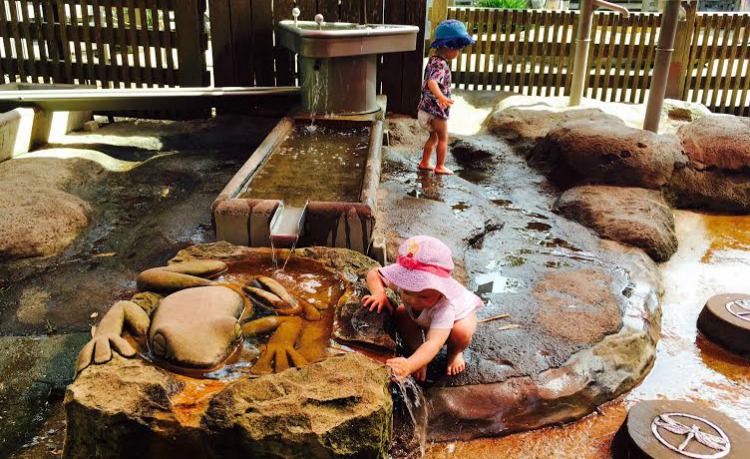 Centenary Square, Parramatta
CBD
Found near Westfields, the Interchange and the bustling cafe and shopping mall you'll find Centenary Square refurbished quite recently and winner of a 2016 landscape architecture award by the AILA. The water fountain lights up at night and shoots water sky high giving the children of Parramatta a chance to cool down after a shopping trip or bite to eat. It's surrounded by colourful umbrellas for parents to wait for their kids in comfort.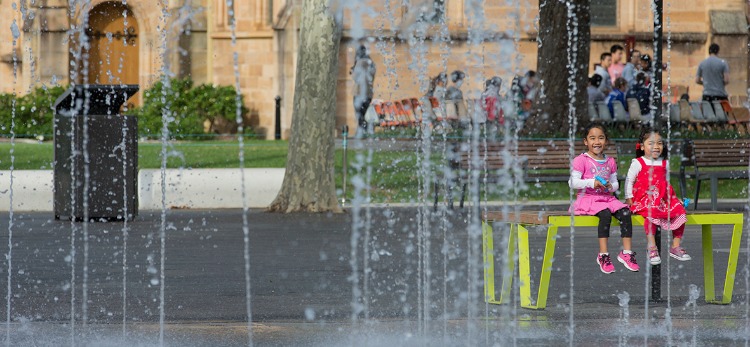 Top Ryde City Shopping Centre, Ryde
Another great little cool down spot on a Summer's day in-between dragging your kids around to different shops and cafes. Best to pack swimmers, towels or spare clothing if you're going anywhere near this one on a hot day- they won't be able to resist.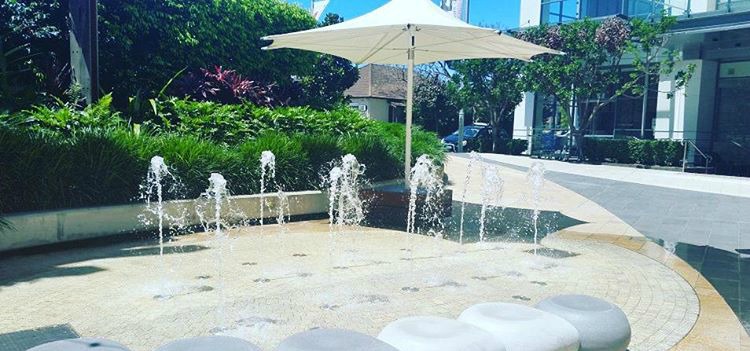 CBD

River Foreshore Park, Parramatta

Here you'll find an awesome, adventurous playground for slightly older children. There's a super long silver slide (seriously long!), a swinging rope bridge, and a series of water pumps above a sand area.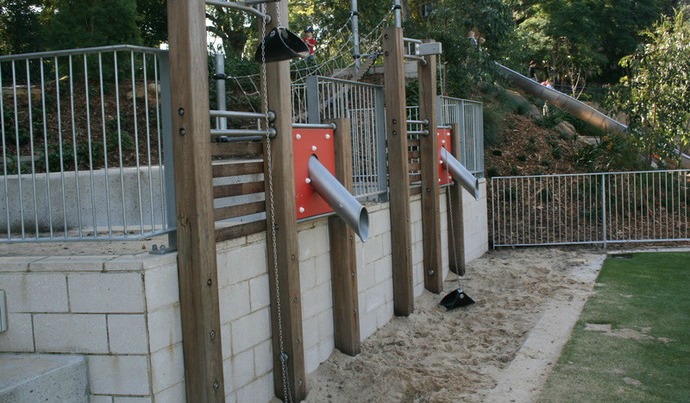 Lizard Log, Abbotsbury
In terms of water play, there's a water pump that gets the job done, but there are so many other reasons to visit Lizard Log. Did you know it was voted the BEST playground in NSW by a board of architects and the public? It encourages nature play at its finest with a double flying fox, giant swings, climbing wall and slide, sand diggers and balancing beams - all made from recycled timbers and trees that died onsite.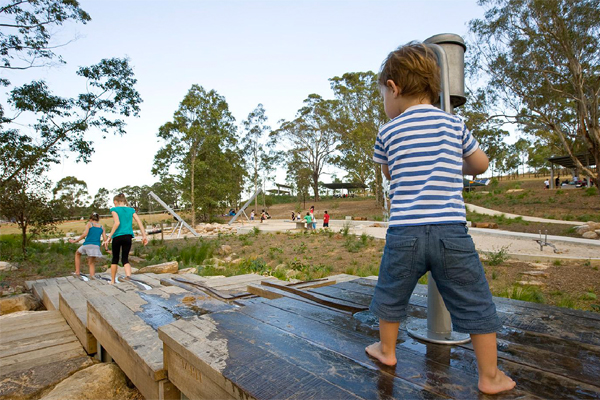 Plough and Harrow, Western Sydney Parklands
The water play area here consists of a few pumps and turnpikes that create a mini dam of sorts that children can play around with by moving rocks and getting their hands dirty. There's also a hamster wheel, flying fox, a 5-way swing, climbing structures, a spinning ring, little cubby house with a slide, and all the typical playground faves.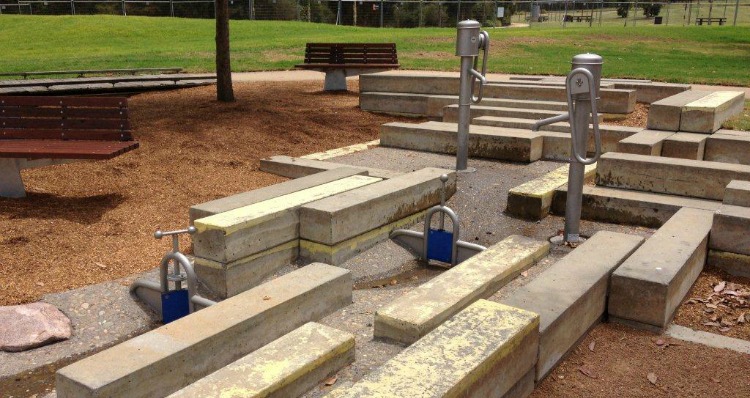 Macquarie Fields Leisure Centre
Although this one doesn't have a free entry like the other parks on the list, this water splash park is definitely the wettest! It's big, colourful and extravagant with slides with hoops to travel through, water buckets, jets, and plenty of H2O - and suitable for children of all ages.
Livvi's Place, Jordan Springs
Livvi's Place, playgrounds by the Touched By Olivia Foundation are known for being absolutely terrific and super-inclusive for children of all ages and ability levels. The one at Jordan Springs opened in October 2016 and is still shiny and new, featuring a sandpit, trampolines, spongy flooring swings, a performance stage- and a large water play area with 6 water jets!
Thornton Estate, Penrith
This playground is 'inter-generational", meaning it helps both the young and old with mobility, entirely inclusive to different levels of ability. It has many kinds of equipment, including a rotating disc built into the ground, swings, and various different climbing structures, not to mention a water play area!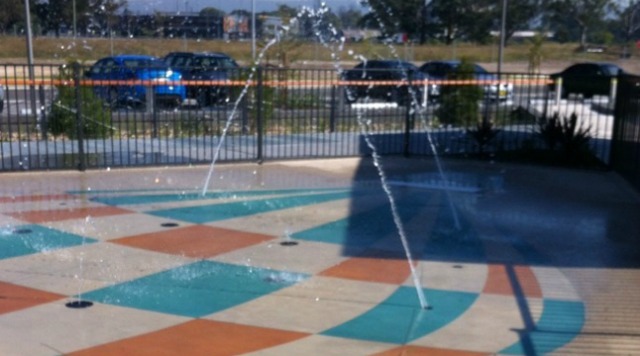 Check Out More Water Play On ellaslist
Water Play Coming To Centennial Parklands
Sydney's Top FREE Water Play Parks
New Water Park Coming To Camden
New Water Park Will Cool Down Western Sydney's Kids