Sydney's Best Christmas Markets 2017
If you love giving unique and handmade gifts over the festive season – markets are a great way to start your shopping spree. Here are the best of the Christmas Markets around Sydney this season.
1. Ramsgate Christmas Markets
Saturday 23 December 2017; 8am-2pm. Ramsgate Public School, corner Chuter Ave, Hawthorne St, Ramsgate Beach.
There will be a petting zoo, a visit from Santa, kid's Christmas-themed activities, and all your favourite Christmas fresh foods seafood to bread as well as Christmas gifts.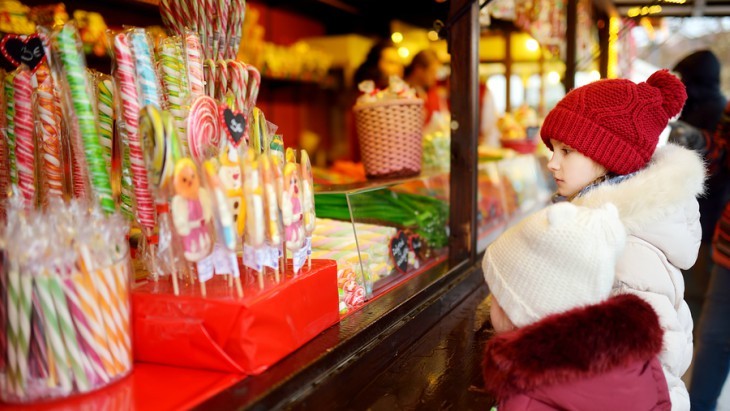 2. Peakhurst Christmas Market
Friday 22 December 2017; 3pm-9pm. Isaac St & Forest Rd, Peakhurst.
There will be pony rides, a petting zoo, a visit from Santa, live music with carols, a Christmas lights show and live entertainment. There will be lots of tables and chairs to catch up with family and friends over a meal or some fresh oysters, as well as all stalls to meet all your Christmas needs from artisan gifts to candles, clothes and other handmade gifts.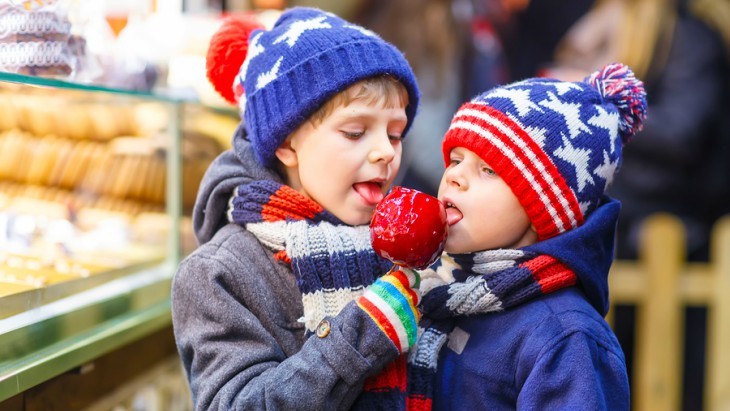 3. Canterbury Christmas Market
Friday 15 December 2017; 5-10pm. Canterbury Park Racecourse, King Street, Canterbury.
A great night out to catch up with friends and family! There will be free entry and free kid's activities such as Christmas crafts and face painting, as well as Christmas Carols, and a visit from Santa.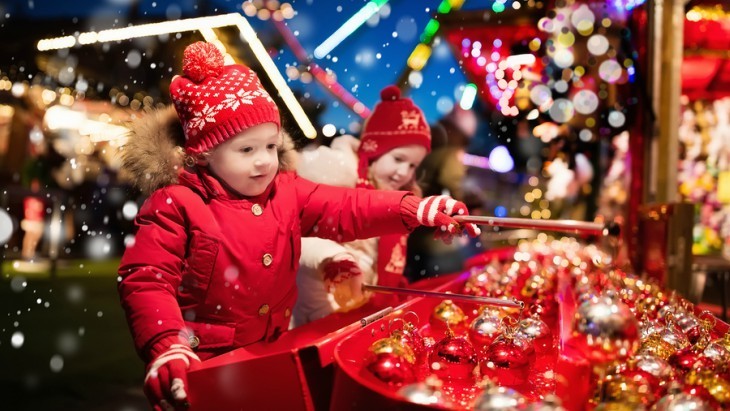 4. Etsy Made Local Markets At Brewery Yard
Chippendale Free, O'Connor Street, Sydney. Saturday 25 November 2017; 10am-5.30pm
There will be lots to see and do at these cool curated markets, with over 75 Etsy sellers bringing you cool and unique Christmas gifts ranging from homewares to jewellery, to incense! There will be live music and food stalls throughout the day. More info here.
5. The Finders Keepers Spring Summer Market
Friday 8 December; 5-10pm, Saturday 9 December; 10am-7pm, Sunday 10 December; 10am - 5pm. The Cutaway, Barangaroo Reserve, Hickson Road.
Filled with handcrafted goods from local artists and designers, this market is all about art and good taste. You can chat directly to the creators for an insight into their craft, and to add something a little special to your gift. More info here.
6. Cambridge Christmas Markets
Christmas Markets will be on Sunday 26 November 2017; from 10am-4pm and the Twilight Market on Wednesday 20 December 20 2017. Location to be confirmed.
They are hosting both a Summer Christmas Market and a Twilight Christmas Market. There will be a record number of stallholders at these boutique markets in the heart of Sydney's eastern suburbs. More info here.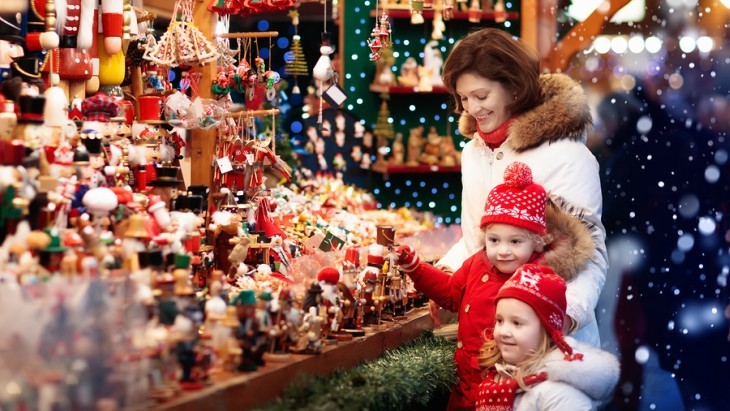 7. Randwick Artisan Markets
Level 1 of Royal Randwick Shopping Centre. Sunday 5 November 2017; 10am-4pm.
Randwick Artisan Markets is not your average market! It is the only indoor artisan market in Sydney's Eastern Suburbs and we carefully choose our stallholders to ensure that no two stalls carry the same items. All items are lovingly designed and handmade in Australia. Browse stalls to find unique children's and women's fashion, homewares, jewellery, accessories, beauty, art and gifts. More info here.
8. Glebe Artisans Christmas Market
Saturday 16 December 2017; 10am-3pm. Dr H J Foley Rest Park, 140 Glebe Point Road, Glebe.
The Glebe Artisans Market is fast gaining a reputation to being the best market in Sydney. Now in its second year, 50 stallholders will have their original works for sale. They include lots of interesting ceramics, fashion, clothing, blankets and throws, knitted and wooden toys for babies and children, amazing jewellery, funky plants and handmade useful wooden household objects. All items are unique and lovingly made by local designers and artists. More info here.
9. Twilight Christmas Markets at Concord
Saturday 25 November 2017; 3pm-8pm. Corner of Burwood Road & Stanley Street, Concord.
Immerse yourself in an extravaganza of shopping, delicious food trucks, and entertainment. There will be many activities for the kids including our epic jumping castle alley. Attracting around 70 stall holders, this market is the perfect place to pick-up gourmet foods or one-off pieces including arts and crafts. Buy something truly unique while supporting local traders and designers. More info here.
10. Chatswood Mall Christmas Market
Saturday 9 - Friday 22 December 2017 (excluding Wednesday 13 December); Sunday-Wednesday 9am-6.30pm & Thursday-Saturday 9am-9pm. Chatswood Mall Precinct.
These Chrisst markets will be held in the centre of the bustling Chatswood Mall precinct, which is visited by more than 30,000 people daily. Market stalls provide the highest quality arts, crafts, fashion and fresh produce, as well as delectable, freshly prepared food from around the globe to tantalise your taste buds.The Christmas Market will also feature exciting musical entertainment each day to bring in the festive season. Sit back, relax and enjoy tunes from around the world. More info here.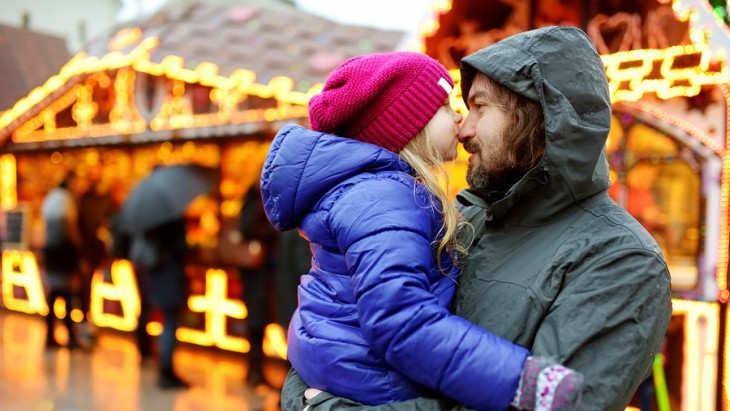 11. St John's Gordon Twilight Christmas Market
Friday 1 December 2017; 4pm-9pm. St John's Anglican Church, 754 Pacific Hwy, Gordon.
Join St John's on the Pacific Highway for unique and interesting gifts, gourmet treats, traditional homemade Christmas cakes and puddings, sweet and savoury goods, beautiful Christmas hampers, a BBQ and Christmas carols! More info here.
12. Eryldene Christmas Fair, Gordon
25-26 November 2017. Eryldene Historic House & Garden.
As the Jacarandas flower, experience the personal attention of over 50 stallholders showcasing their Christmas gift products, amongst the beauty of Eryldene and its late spring garden. More info here.
13. Wahroonga Village Christmas Fair
Sunday 3 December 2017; 9am-4pm. 2C Railway Avenue, Wahroonga.
The Wahroonga Village Christmas Fair is now in its 25th consecutive year and continues to attract some 20,000 patrons from all over Sydney. The quality and variety of their merchandise will surprise and delight all who visit the Fair on the day. So grab the family and come to Wahroonga for a great day out. More info here.
14. Twilight Christmas Market, Mosman
Thursday 7 December 2017; 4.30-9.30pm. Mosman Square & Village Green, Spit Junction.
A quality art and craft market located in the heart of one of Sydney's finest shopping precincts! 150 art and craft stalls, with gourmet food, musical entertainment, and a lively atmosphere. More info here.
15. Kirribilli General Market
Saturday 16 December 2017; 8.30am-3pm. Burton Street Tunnel and Bradfield Park Bowling Green.
With approximately 220 stalls of new, second-hand fashion, antiques and collectables, bric-a-brac and homewares you will find pretty much anything at this market! This is a great Market to find those last minute Christmas gifts. More info here.
16. Mona Vale Christmas Market
Sunday 10 December 2017; 9am-5pm. Village Park, 1A Park Street, Mona Vale.
Come along to Village Park in Mona Vale to the yearly market and get some present shopping done. More info here.
17. Australiana Pioneer Village Christmas Twilight Market, Wilberforce
Friday 1 December 2017; 5-9pm. 3 Rose St, Wilberforce.
There will be between 35 & 45 stalls to offer you the perfect Christmas browsing experience. Santa, Mrs Clau and their little helpers will be there to take photos with kids. More info here.
Reviews

Reviews get lonely too
Be awesome and write a review