Sydney Harbour Is Getting A Pop-Up Waterpark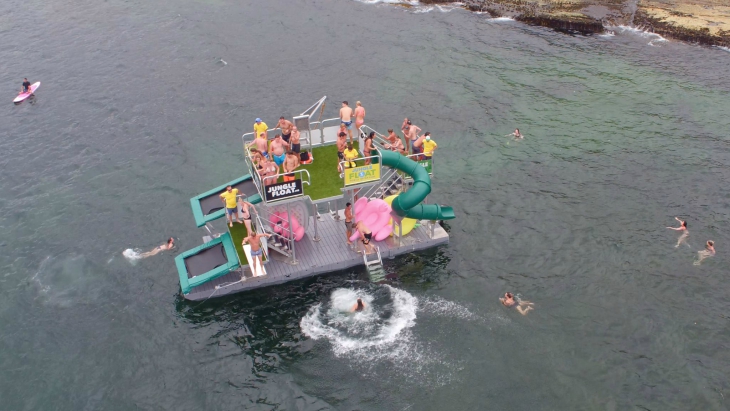 By: Alex Harmon, ellaslist
Sydney Harbour is arguably the best harbour in the world. And just when we thought it couldn't get any better, we hear this glorious news: a waterpark has popped up, smack bang in the middle of the harbour just in time for summer!
Jungle Boat is the ultimate water playground where you can swing from ropes like Tarzan, bounce off a trampoline into the ocean or rush down the waterslide from the 12ft platform and make a huge ocean splash. Get this, thrillseekers: the Gorilla trampoline is an olympic-grade trampoline that launches you as high above the water surface before you hurtle into the sea!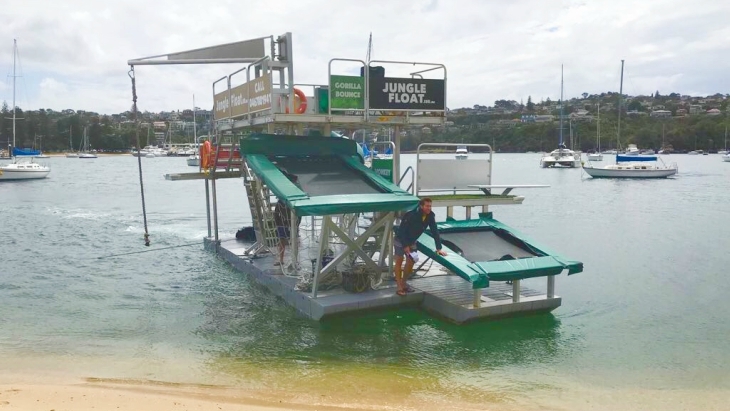 It is 11m long and 3m wide and can comfortably accommodate a group of up to 40 people - you could even hire the whole thing for your next birthday celebration.
Open to the public now, the float will be anchored near Clontarf Beach (near Manly) and you'll have to swim the short distance to the boat. So long as they can swim, kids are welcome but for children under 10 years old, Jungle Float requires an accompanying adult per five children. We are told that the structure is permanent, but tickets will no doubt sell like hot cakes!
But What About Sharks?
The harbour is so sharky, I hear you say! Well, yes, it's true there are sharks in the harbour, but the risk is very small. We asked Bruce Conroy, owner of Jungle Float Sydney whether we should be worried about sharks while experiencing the water park. "It is a hard one to be honest. There is a risk but the last shark attack in that area was 1957," he said. "Because there is no more commercial fishing, it has led to the rejuvenation of the fish population. Which means plenty for sharks to snack on."
Clontarf Beach is one of Sydney's most popular harbour beaches and as long as you don't swim at dusk or dawn, the likelihood of running into a shark is incredibly small. "We operate in full light hours and there is very good visibility in the water, adds Bruce.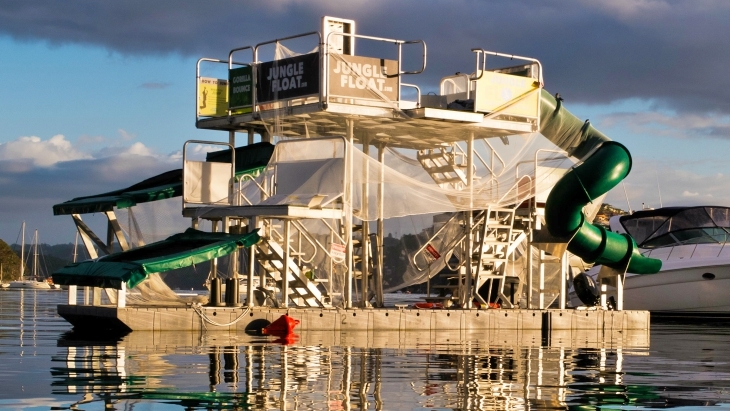 How Much Are Tickets?
A single session costs $30 (for an hour and a half of fun), if you have a group of 10-19 it will cost $27.50pp and for groups with more than 20 it costs $25pp. Book now as it will sell out faster than you can say CANNONBALL!
For more information and to book, head to the website here.