Sydney: Brace Yourselves For A Very Wet Weekend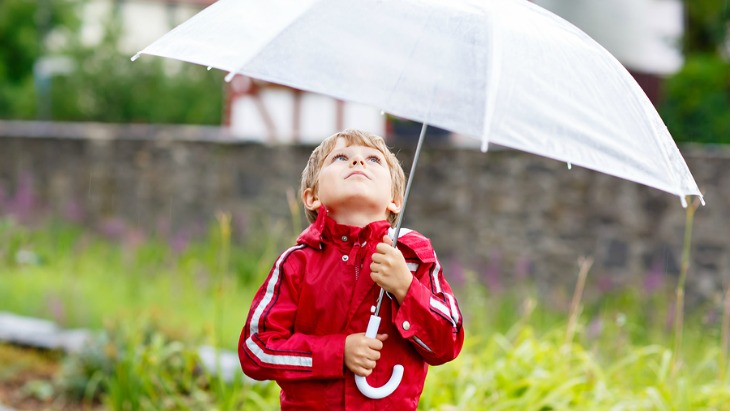 By: Phoebe Ackland, ellaslist
Sydney mums: just a reminder to pre-plan all your wet weather weekend family activities, because we're set for one wet and wild Friday-Sunday.
Source: Daily Telegraph Facebook
Best Be Prepared
Yep, that's right. We're set for a whole month's worth of rain in just one weekend, rivalling that of the crazy weather we endured during March. Remember, when we copped the wettest March in 33 years with almost triple the usual rainfall coming down and wrecking our weekend plans? Thanks to a low-pressure system heading to the east coast, we have a feeling indoor play centres, shopping malls, museums and umbrellas will all get a major workout in just one day from now.
Andrew Haigh from the Bureau of Meteorology told The Daily Telegraph: "A cold front ahead of a low pressure system in the Great Australian Bight is making its way eastwards, bringing rain, wind and thunderstorms." Whilst Haigh says that inland NSW will cop a lashing too, "Coastal areas should brace for the worst on Saturday, with up to 10mm expected for the Sydney region." Yikes!
If you enjoyed yet another glorious, sunny Sydney day today and are dreading what's to come, remember that we've had a particularly dry April and May. So, we're pretty due a wet one. But don't stress: we have wet and wild weekends COVERED for families! Check these out: