Sydney: A Tale Of Three Cities?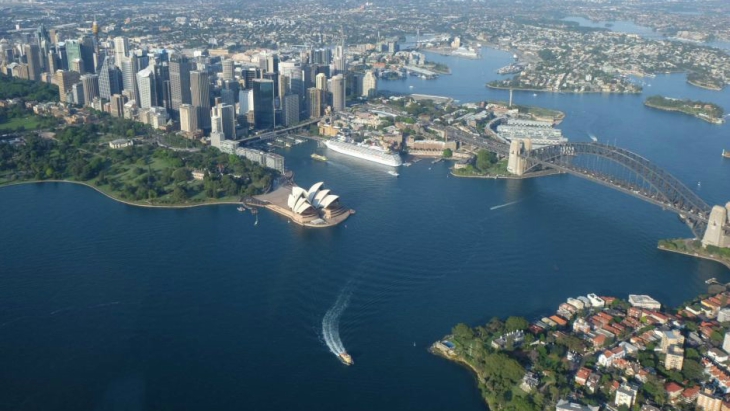 By: Alex Harmon, ellaslist
Sydneysiders don't like to leave their little bubbles. You always hear eastern suburbs residents saying they have to get a passport to go to the northern beaches. Or inner-westies saying going over the bridge is like social suicide. Or Shire people who just never leave the Shire, because why would they need to?! It's almost as if Sydney is split up into seperate cities. Well, maybe it will be in the future...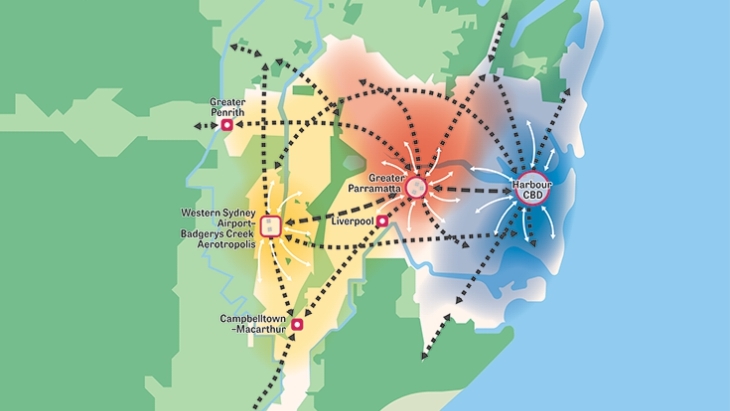 A Brave New City
The Greater Sydney Commission (GSC) has come up with a new vision for the future, called the Metropolis of Three Cities. This concept would see Sydney as three distinct but connected cities — the Eastern Harbour City, the Central River City and the Western Parkland City. The 40 year strategy would see the city split into three by 2056 - which, according to Lucy Turnbull who is head of the GSC, will change Sydney for the better. "It will rebalance it, fostering jobs, improving housing affordability, easing congestion and enhancing our enviable natural environment across the entire region," she said.
No More Long Train Rides
As part of the new plan, you'll never spend hours getting from one end of Sydney to the next. Transport Minister Andrew Constance guarantees that two-thirds of locals will have a 30-minute commute between these three cities. According to the website, "Walking and cycling will become increasingly important in daily travel arrangements with well-designed and safe paths in popular thoroughfares improving the sustainability of the region and the wellbeing of residents." There'll also plans for a train link from Kogarah to Parramatta and a link between Parramatta and the north-west. In theory, it will mean that everyone will live within 30 minutes of their jobs, education and health facilities, services and great parks.
Mrs Turnbull believes the plan is necessary to accommodate the city's six million people in 20 years' time, and eight million by 2056 (when the three cities will launch). Right now Sydney's population is 4.8 million.
The New Western Sydney
Western Parkland City, as it will be known, will be home to the Western Sydney Airport and Badgerys Creek Aerotropolis which will make the area well connected and promote jobs for locals. The focus will be on liveability for residents, for example, providing more trees to provide shade and shelter and walkable neighbourhoods within easy reach of shops and services.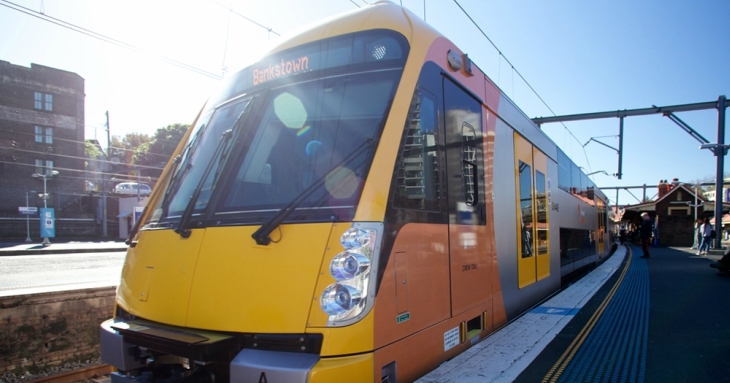 Back To Our Roots
The idea of splitting Sydney into three cities was first created by the Aboriginal people, who saw Sydney as a land of three regions - the salt water region of the eastern harbour city, the muddy water country around Parramatta and the clear water country around western Sydney.
"It's time to start planning for our land use, for our livability, for the schools, for all the social places and systems that build a great city," Ms Turnbull told reporters.
"These plans address the need for Sydney's people in the next 20 to 40 years and will create a well-balanced city not only in short-term future but more importantly for our children, our grandchildren and their children."
Find out more about the plan here.