Summer Fun In Parramatta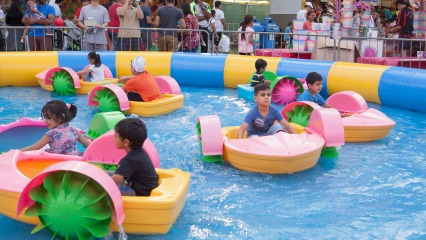 By: Alex Harmon, ellaslist
Parramatta is rapidly changing. And with the influx of young families to the area, the city has been proactive in making it a fun and vibrant place for its inhabitants and its guests. It has become a destination for food lovers and kids just love the ample outdoor space where parks and playgrounds are spreading like wildfire.
With summer just around the corner we thought we'd take a look at all the new and exciting things to do with your little ones in tow. Whether you live in the area or want to explore the bustling precinct for the first time, there is plenty of things in Parramatta to keep the whole family entertained!
<!—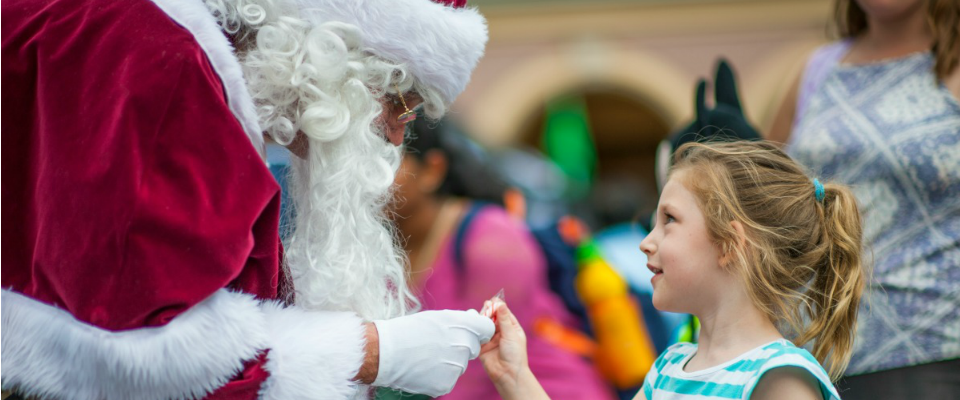 1. City Lights Up

Kick off the balmy season by celebrating the pinnacle of all Summer events: Christmas! There is a huge tree lighting event which includes a FREE concert with MC Jimmy Giggle from ABC4Kids on the main stage, a Hoot and Hootabelle stage show plus meet & greets. There's also performances from Parravision winners, JMA Entertainment and local school choirs and a mobile cooking stage with celebrity guests cooks, hosted by Ben Milbourne from Masterchef
(Centenary Square Parramatta 24 Nov.)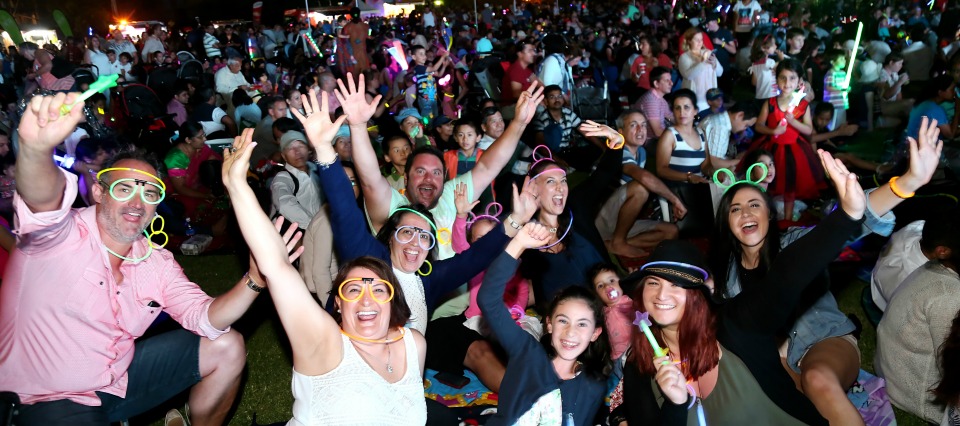 2. New Years Eve

Dust off the picnic rug and grab some space in Parramatta Park for an evening of family-friendly entertainment and spectacular fireworks. Forget Sydney Harbour, Parramatta hosts one of the city's largest New Year's Eve celebrations with three firing locations and you'll actually have room to breathe. Enjoy live music and family entertainment on The Crescent stage, take a ride on the amusement rides and grab a tasty treat from one of the many food vendors. (NEW LOCATION: Parramatta Park, 31 Dec).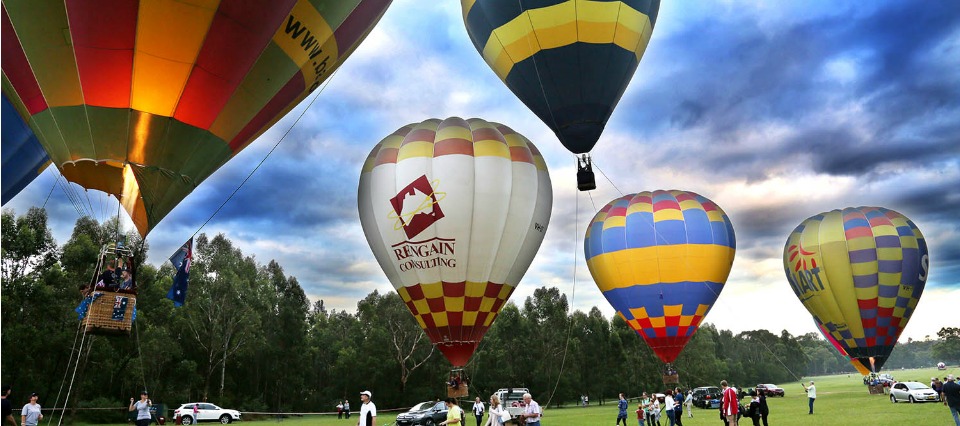 —>
1. Australia Day

No better place to celebrate Australia's diverse culture than in Parramatta! The Australia Day celebrations are HUGE -including Sydney's biggest hot air balloon sky display, 80m of meat the Big BBQ, vintage car and truck displays at CARnivale, live and loud Hottest 100 Triple j countdown, kid's rides and a dedicated Kids' Crescent with story time, wild jungle face painting, parade of creatures, a drumming workshop, sing-alongs, magic workshops, giant bubbles, boat making workshops and more! (Parramatta Park, 26 Jan).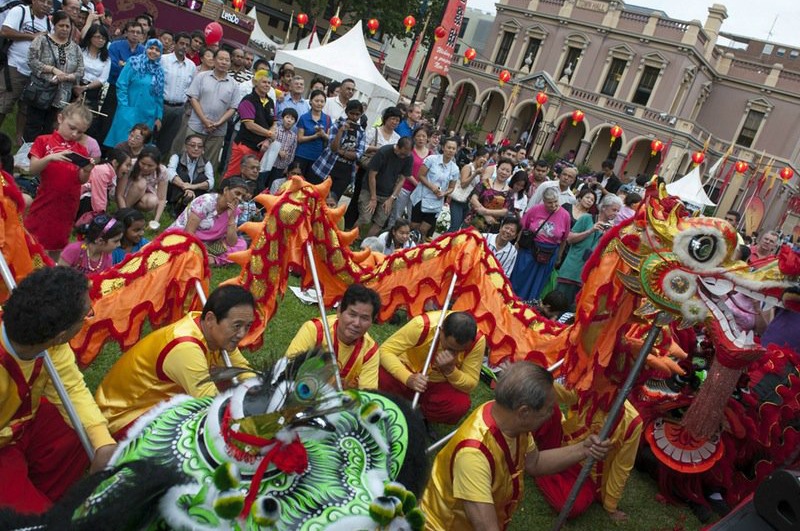 2. Lunar New Year

Be blown away by the cultural experience of the Lunar New Year festivities (dates TBC). Chow down on dumplings from Tsuru and Mama Linh's and try delicious treats from dessert kings Luxbite. Then the highlight of the festivities - the dragon and lion dance performance which bring the streets to life in an array of colours. There's also lots of free kids workshops and activities including lantern and monkey mask making, and of course the dazzling fireworks. (Church Street, Parramatta)
3. Pools and Waterplay Parks

These family friendly waterplay parks will be open for summer so you can cool down on a hot day:
James Ruse Reserve: Farm-themed Reserve with playground, two skate parks, water play area, slippery dips, a rope climbing frame, climbing mounds, swings and ride ons, and plenty of picnic tables and shelters. (45 Hassall Street, Parramatta).
Granville Park: Includes seating, picnic tables and shelters, BBQs, sporting fields, a cricket pitch, cricket nets, a basketball court and a water play area next to the children's playground. (2 Montrose Ave, Merrylands).
Philip Ruddock Water Playground: Includes playground with water features integrated into standard playground equipment, cubby house & climbing frame, BBQ and picnic shelters, path that loops around the playground for bikes and scooters. (Yates Ave, Dundas Valley).
Parramatta Swimming Centre: Includes a 10 lane 50m swimming pool, a learn-to-swim pool, babies pool, dive towers, program room, modern changing facilities, lockers, picnic and BBQ areas and a kiosk. (O'Connell Street Parramatta).
Epping Aquatic and Leisure Centre: The newly re-opened centre includes 6 lane 50m outdoor pool, covered toddlers play pool, change rooms and snack bar. (26 Stanley Road, Epping).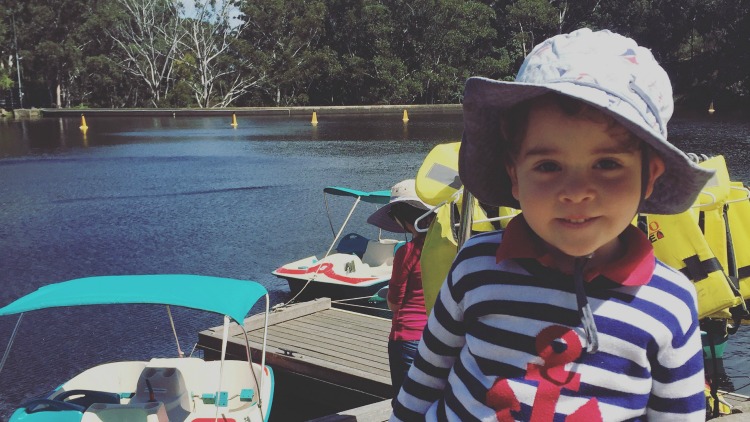 4. Fun On The Lake

This is one of Parra's best kept secrets! Lake Parramatta, the picturesque and family friendly spot, has undergone a number of improvements. Now, in addition to being able to take a fantastic and easy bush walk around the perimeter of the lake, play in the playground and lunch in the cafe, you can swim in a specially designated spot (lifeguards are on duty on weekends) and hire water craft through the fantastic Parramatta Rowboats! It's so Instagram-worthy and your kids will just love being out on the lake "helping" you steer the gentle rowboats. Find out what a glorious, fun-filled and relaxing day our ellaslist explorer Stephanie had with her family.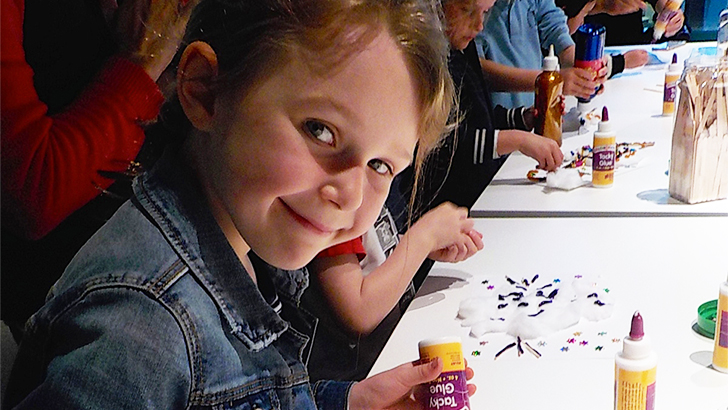 5. Cool Down In The Libraries

The Parramatta Council have several air-conditioned libraries, and not only are they FREE, they always have lots of activities for kids and families. Books are such an integral part of learning and with the onslaught of technology our kids are faced with, it's always nice to remind them of the inspiring nature of books. Of course, it may take some coaxing, so tell your kids about the free Christmas Craft sessions for 6-12 year olds or check out your local library for all the fun school holiday events – in the past there have been hip-hop workshops, art classes, coding classes and movie events.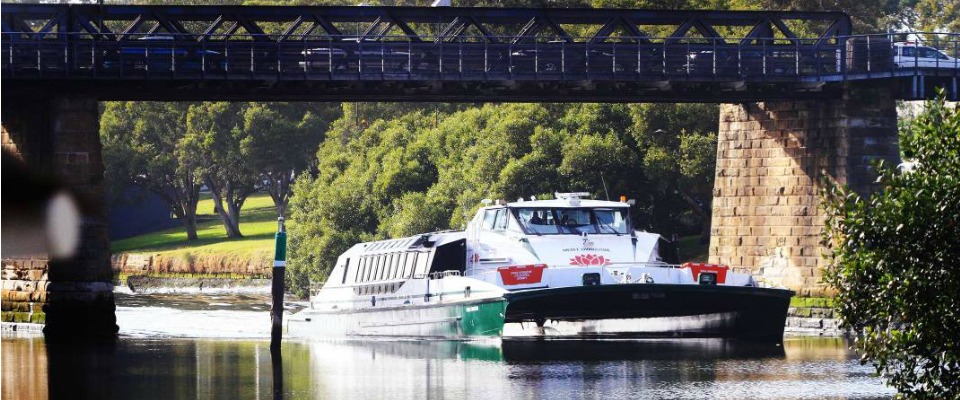 6. Take A Ferry Ride

Ticked the Manly Ferry ride off your bucket list? Why not take the ferry along Parramatta River towards the city (or vice-versa) – time it so that you're going against peak hour flow so your kids can really stretch out. This is not a quick trip (so make sure you're not in a hurry!) but what it lacks in speed it more than makes up for with beautiful views and gorgeous scenery. Awesome fact for your kids: The first ferry service in 1789 to Parramatta from Sydney Harbour was powered by sails and oars with a convict crew and took a week to get there! Plan your trip here.
7. Still Want More?

There's a new site, Cool Parramatta that tells you all the fun activities and how to cope in the hot weather in the area. People can sign up for SMS notifications on how to manage extreme weather this Summer and there's a listing of cool events if you're looking for inspiration!
This article is brought to you by Parramatta City Council.
Reviews
Will have 4 grandchildren ages 3 to 12 visiting me on the wend 6th to 9th Jan . Interested in activities to entertain them. Especially if it is raining. My house is too small to keep them inside for too long.Am needing some ideas please.