Sleep Soundly with the SleepyPatch by Natural Patch Co
Sleep Soundly with the SleepyPatch by Natural Patch Co
Mums & Bubs
Toddlers
Preschoolers
Kids
As a parent, there's nothing worse than dealing with sleepless nights and trying everything under the sun to get your little one to drift off to dreamland. But what if there was a solution that was natural, effective, and easy to use? Enter the SleepyPatch by Natural Patch Co.
Say goodbye to drugs, melatonin, meditation, relaxation, sleep sounds, co-sleeping, experimental diets, and different bedtimes. Say hello to a natural essential oil-based solution that promotes restful and deep sleep in just 15-30 minutes. With the SleepyPatch, there are no side effects like headaches, nausea, dizziness, or daytime drowsiness that come with melatonin use.

Say Goodbye To Sleepless Nights And Hello To SleepyPatch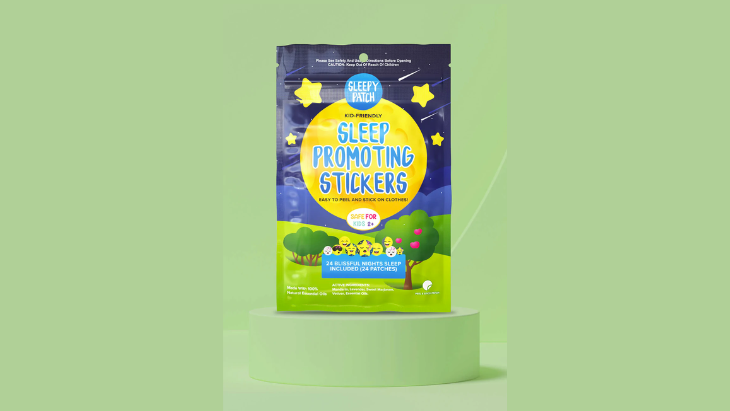 The SleepyPatch is made from natural essential oils and can be easily stuck to your child's pyjamas, pillow, or bedhead. It releases a relaxing aroma that helps soothe your child and promotes deep, restful sleep. And the best part? You can take advantage of SleepyPatch's 24-night risk-free trial today and get up to 50% off!
As a parent, you know how frustrating it is to have a child who wakes up throughout the night, has an excruciatingly long bedtime routine, or is simply unable to fall asleep. You may feel helpless and concerned about your child's development and future sleep habits. A lack of sleep can also impact your relationship and cause unwanted tension, not to mention the loss of your own wind-down time with Netflix or a great book.
That's where the SleepyPatch comes in - it's a natural, effective, and easy-to-use solution that can help you and your child get the sleep you need. The patch is made with natural essential oils, which have been used for centuries to promote relaxation and calmness. The SleepyPatch can be used on its own or as part of a bedtime routine, and its effects can last throughout the night.
Thousands of happy Australian parents have already recommended the Natural Patch Co line of patches, and the SleepyPatch is no exception.
With its natural ingredients, ease of use, and risk-free trial, the SleepyPatch is a must-try for any parent struggling with their child's sleep. So say goodbye to sleepless nights and hello to restful, deep sleep with the SleepyPatch by Natural Patch Co.

Parents Might Also Like:
The Best ABC Kids Shows
Our Favourite Kids' Podcasts
Awesome Kids' Movies on Netflix

Have you signed up to our newsletter? Join ellaslist to get the best family and kid-friendly events, venues, classes and things to do NEAR YOU!