The Best Activities For Kids In Geelong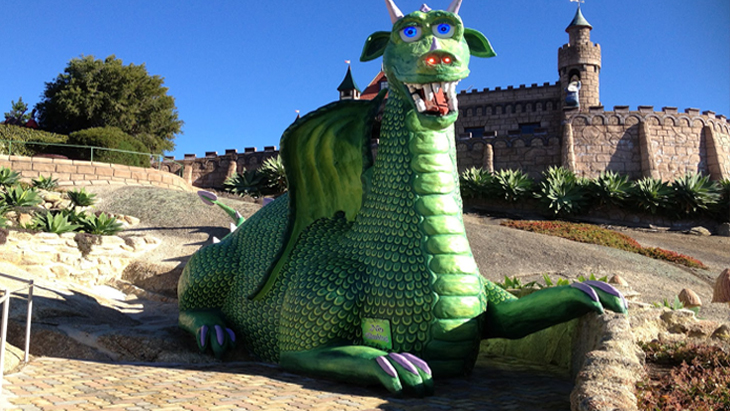 With its great location right by the water, there is never a shortage of things to do in Geelong. We've found the best thrills and spills (and a few relaxing places) in the area to make a great family day out.
1. Geelong Botanic Gardens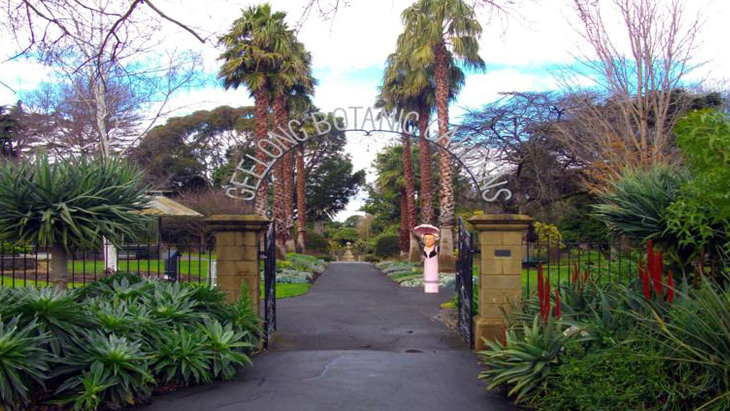 It's one of Geelong's best-kept secrets – and it's FREE!
Connect with nature among a collection of plants from all over the world. Let the kids explore the colours and scents of this amazing location in a fun, hands-on surrounding. Meanwhile, you can relax on the lawns and spread out picnic blankets in plenty of open spaces ideal for the little ones to explore and run around in.
The Gardens offer school visits and a Bugs Holiday Program, where kids can go hunting for bugs and help build a cute little bug hotel for them.
WHAT YOU NEED TO KNOW
Where: 1-49 Garden St, Geelong VIC 3220
When: 8am-7pm (Daylight Savings hours) 8am-5pm (all other times)
For more information: see website
2. Adventure Park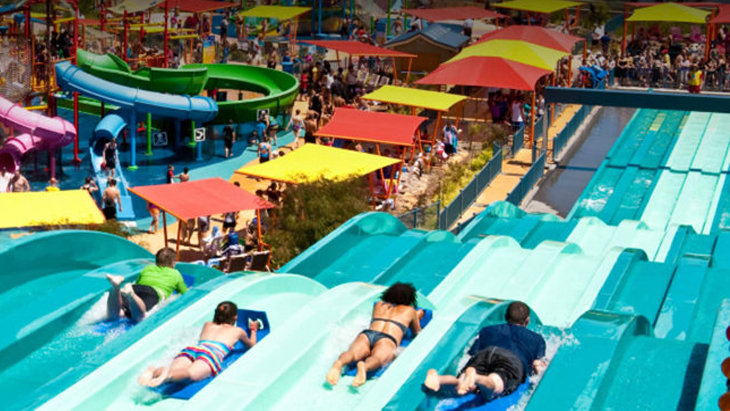 For a day full of thrills and spills, head over to Victoria's biggest waterpark. There is something for everyone at Adventure Park, with wet and wild games and fast rides for the ultimate thrill-seekers. There's also plenty of slow rides for the little ones, including the Red Baron plane ride and the all-time favourite Ferris wheel.
Keep in mind that Adventure Park closes during winter but, not to worry, spring will be here before you know it, so get ready to zoom down the slides when the park reopens later this year.
WHAT YOU NEED TO KNOW
Where: 1249 Bellarine Hwy (B110) Wallington, Geelong
When: To see exact opening hours, click here
Cost: General admission (120 cm or over) $44.50; junior admission (90-120cm) $34.50; child admission is free
3. Fairy Park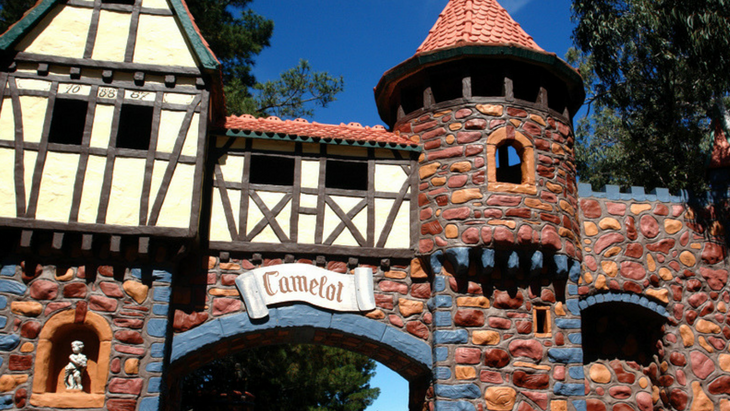 Take a wander around Fairytale Land, Camelot Playground and the Elephant Rock Picnic Grounds when you visit Fairy Park, a place of myths and legends. Indulge your inner historian and immerse yourself in ye olden days with King Arthur and his Knights, or have yourself a cup of tea with Alice and friends at the Mad Hatter's Tea Party.
You can also check out the handcrafted animated scenes that come to life with the push of a button – Cinderella is fabulous at the ball and baby bear is too cute in the Goldilocks scene.
For the adrenaline-junkies, there are a few rides, but they are mostly low-key like the carousel and the giant slide.
WHAT YOU NEED TO KNOW
Where: 2388 Ballan Rd, Anakie
When: Opening times vary – check the website for details
Cost: Adults (from 14 years) $18; children (3-13 years) $8.00; under 3 is free
For more information: see website
4. Rollerway Newtown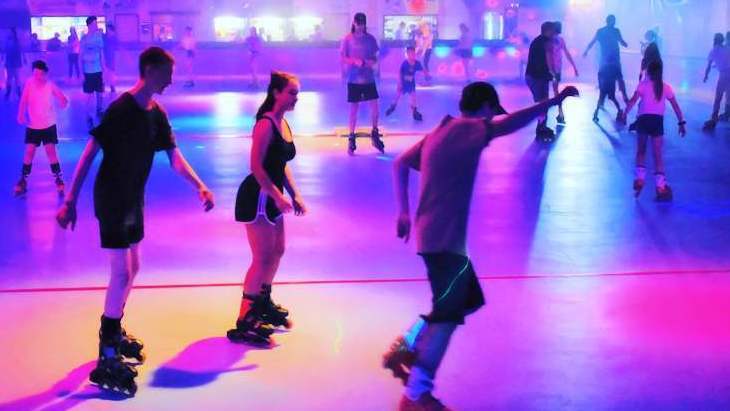 Rain or shine, take the kids for a classic family outing to Rollerway Skate Centre in Geelong. This is one of Australia's longest operating skate centres, where everyone can enjoy rollerskating and rollerblading to funky music and a groovy light show. The centre also offers inline skating sessions and inline hockey sessions. It's perfect for a family-friendly day out where you can spend time together building skills, getting exercise and having fun.
Rollerway also has an indoor skate park suitable for skates, skateboards and BMX cycles offering beginner features to high-end challenges. You can browse through the centre skate shops for special deals on rollerskates, rollerblades and ice skates.
WHAT YOU NEED TO KNOW
Where: 6 Lambert Avenue, Newtown, Vic
When: Opening hours may vary, for details click here
Cost: $12 standard entry
For more information: see website
5. A Maze 'N' Games
A Maze 'N' Games is home to Australia's largest timber maze. And when we say 'largest,' we mean MEGA. In fact, comprised of 15 linear kilometres of timber, this maze is said to be one of the trickiest in the country.

The aim of the game is to locate the four coloured flags within the castles and then find your way out again. And if there's someone in the family (not naming any names), who thinks their sense of direction is first-rate, this could really put them to the test.
There is also mini-golf, playgrounds and barbeque facilities available at A Maze 'N' Games.
WHAT YOU NEED TO KNOW
Where: 1570 Bellarine Hwy, Wallington
Cost: Maze and golf adult $17; child (5-15 years) $13; child (3-4 years) $9
For more information: see the website
6. Jirrahlinga Koala And Wildlife Sanctuary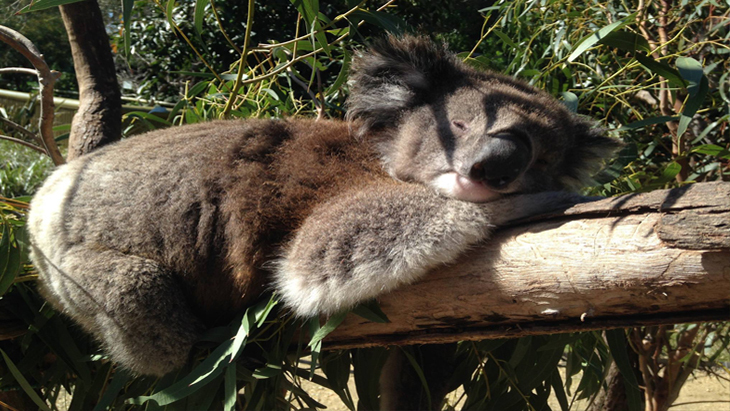 At Jirrahlinga Koala and Wildlife Sanctuary, it's all about conservation and nurturing animals back to health. When you visit, you are playing a vital role in supporting this incredible work.
Spread over five acres of land, about 20 minutes' drive from Geelong, the sanctuary was originally created as simply a safe haven for injured animals. There are plenty of wombats, birds and even a few snakes, foxes and dingoes housed in secured enclosures. But the highlight for any kid would be the chance to get super close to the kangaroos and emus in a large walk-through enclosure. There is also an interactive Koala experience where you can get up close and personal to these sleeping beauties.
WHAT YOU NEED TO KNOW
Where: 170-200 Taits Rd, Barwon Heads
When: Open every day from 10am-5pm
Cost: Adults $18; children (3-15 years) $10; children under 3 is free
For more information: see website

Reviews
I am a kid and would like to make a comment about one of the places you chose. The Botanic Gardens. I would like to say, for a large majority of kids, that this is NOT fun. Why? It is just plants. A plant is cool. For about 3 seconds. Then it's just a plant.