Six of the Best Things to do with Kids on a Weekend in Melbourne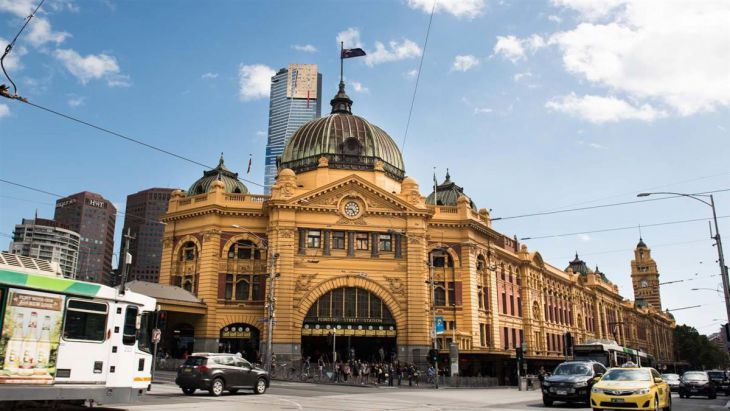 By Katie Oliveira da Silveira, Ella's List
Melbourne is a fantastic city to spend a weekend in; it's family-friendly, with countless activities for kids to enjoy all year 'round. From things with wheels to things that swim, there is something for everybody and every age in Melbourne's glorious city. Here are six of our favourite things to do with kids on a weekend in Melbourne.
1. Ride the City Circle Tram
If you've got young kids you'll know that those little legs can only walk so far before you end up carrying them. Melbourne's City Circle Tram is one of the best ways to see the CBD without having to walk – and better still, it's FREE!
Melbourne's iconic City Circle Tram is heaps of fun for kids, with all its dinging and rattling. The route passes many of Melbourne's major tourist attractions, and it links up with major stops for easy access to trains and other public transport.
The route is a circular one, starting at Flinders St, continuing through Docklands and up to Victoria St, then it runs along Nicholson and Spring Streets and back to Flinders St. Trams depart every 12 minutes from 10am – 6pm Sunday to Wednesday, and 10am – 9pm Thursday to Saturday.
Where: Flinders St, Melbourne.
Cost: FREE
More info: see the Public Transport Victoria website
Source: Visit Melbourne
2. Federation Square
Federation Square is nearly impossible to miss if you are based in Melbourne's CBD for the weekend. It is an icon of Melbourne; it's a hub of art, culture, entertainment and community, a place where there is always something going on, and plenty of people around.
'Fed Square', as it is known, is the place Melburnians gather for memorable occasions, with many major events, like the AFL Grand Final broadcast on the big screens in the square for everyone to enjoy.
There are plenty of public facilities at Fed square, including toilets and a baby change area, and there are a host of brilliant restaurants, shows, pop-up attractions and activities to enjoy all year 'round.
Where: Corner of Flinders and Swanston Streets, Melbourne
Cost: FREE to visit (note, some activities and attractions may incur a fee)
More info: see the website
https://youtu.be/WAjp_aKEhsQ
3. Visit the Polly Woodside Tall Ship

From Federation Square, take a lovely walk along Southbank, past Crown to the location of Melbourne's favourite ship, the Polly Woodside. Little buccaneers will love this one!
This nineteenth century ship travelled 1.5 million miles in its time and circumnavigated the world 17 times! Now, it rests easy in the sheltered waters of the Yarra River next to the Melbourne Exhibition Building, entertaining fans and pirate aficionados of the youngest type.
There are guided tours of the ship available, and regular pirate days on Sundays for kids to enjoy – in their best pirate get-up, me hearties.
Where: 21 South Wharf Promenade, Melbourne
Cost: For tours: Adults $16, kids $9.50 (but it's free to look at!)
More info: see the website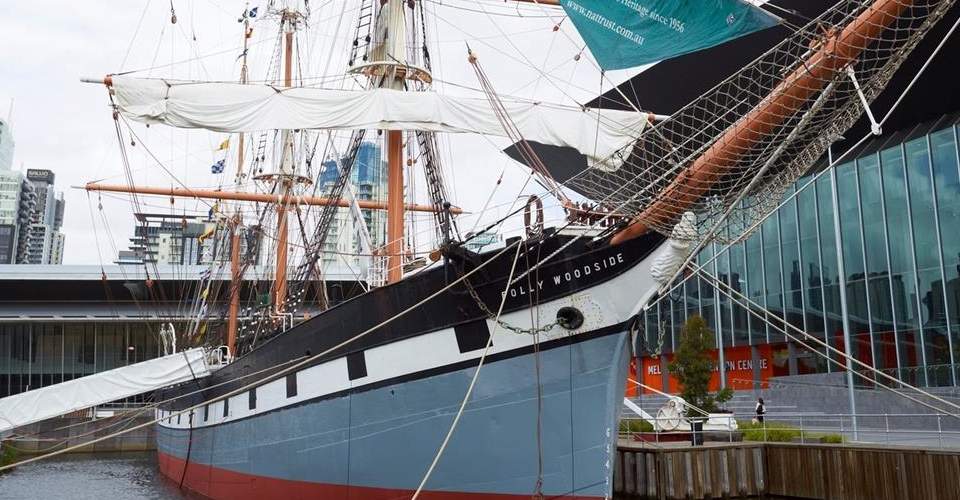 Source: Visit Melbourne
4. Melbourne Museum Children's Gallery

The Pauline Gandel Children's Gallery is an absolute must-see if you have kids under five years, and the beauty of this spectacular activity space is that it's an all-weather option – because we all know that Melbourne can be moody when it comes to the weather!
The gallery, housed within the Melbourne Museum, is a place for hands-on, discovery-based play. Imaginations can soar, little fingers can explore fascinating objects, and bodies can groove at the camouflage disco.
Make sure you allow extra time to check out the main museum as well – dinosaur skeletons await!
Where: Melbourne Museum, 11 Nicholson St, Carlton
Cost: Adults$14, kids FREE
More info: see the website
https://youtu.be/x_WbUBVbPpo
5. Visit Harbour Town
Harbour Town is a shopping precinct located in Melbourne's Docklands, but it is a lot more than just shopping.
Entertainment options are many and varied at Harbour Town; some are permanent fixtures of the precinct , such as GlowGolf, TunzaFun and Simulator World. But Harbour Town also hosts seasonal attractions throughout the year, such as Creative Sand Art.
To work off some energy, look no further than the O'Brien Group Arena Ice Rink, one of the city's sporting icons, and a facility open seven days. Get your skates on!
While you're here, head next door to the Melbourne Star Observation Wheel and see beautiful Melbourne from one of the best vantage points .
Where: 440 Docklands Drive, Docklands
Cost: FREE to enter the shopping centre, individual activities may incur a fee
More info: see the website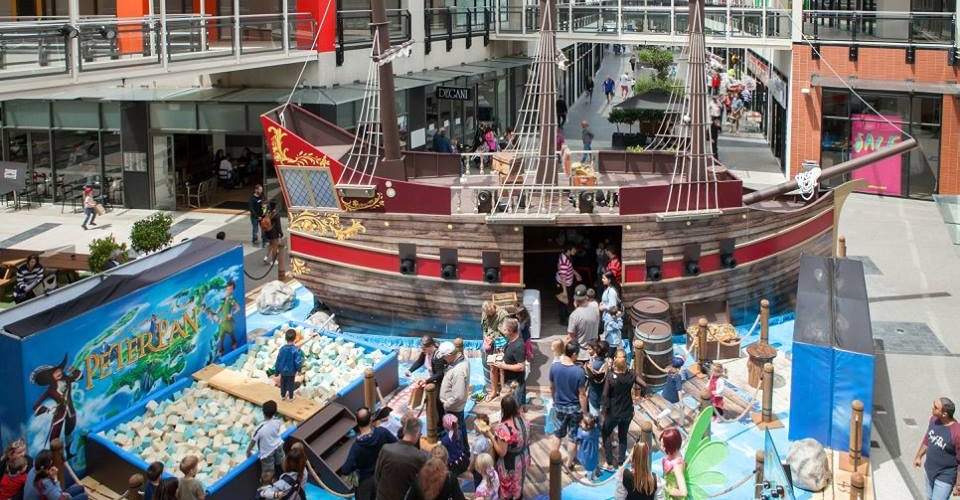 Source: Harbour Town Facebook Page
6. Melbourne
SEALIFE

Aquarium


Melbourne's SEA LIFE Aquarium never fails to impress – no matter how many times you've been. It features state-of-the-art displays, and allows kids to get up close to some of the wonders of the aquatic world.

There are animal feeding sessions to get involved in, and presentations held throughout the day to educate visitors, (and answer all those questions that parents can't.)

The Penguin Playground is a stand-out attraction here, and always a huge hit with all ages.
Where: Corner King St and Flinders St, Melbourne
Cost: Adults from $33.20 and kids from $20.80 (online only)
More info: see the website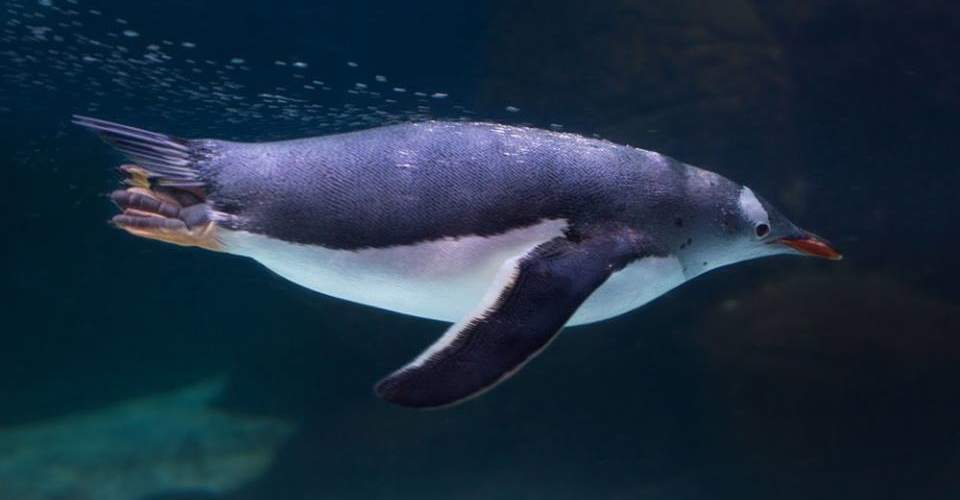 Source: Melbourne Aquarium Facebook Page