Six of the Best Over-The-Top Kids❜ Birthday Parties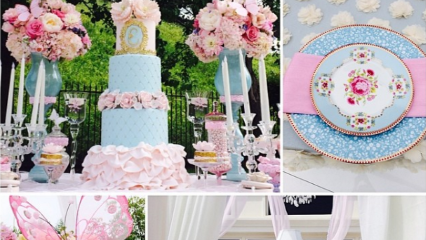 By: Serina Hajje, ellaslist
Making your child's birthday party memorable is important – we're all willing to shell out some cash to see that smile on their face. But when you've bought a balloon castle or a four-tiered cake, then you may have stumbled over the line of sanity. Here are some of our favourite over-the-top kids' birthday parties!
1. When You Buy A Cake Taller Than Your Child

Cakes are pretty much the highlight of a kids birthday party. Every child has a dream cake. But there's a line as to how much you should spend, and well, this may have crossed it.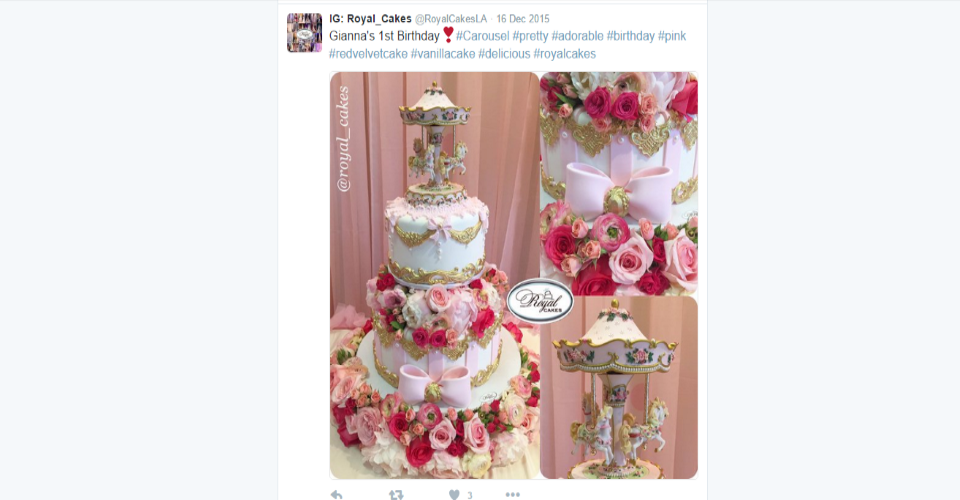 Source: Royal_CakesLA
2. A Princess Party
Inspired by Dolce and Gabbana, this birthday girl received a party fit for a princess. Studded with candles and matching tables and cutlery. All we can say is…WOW!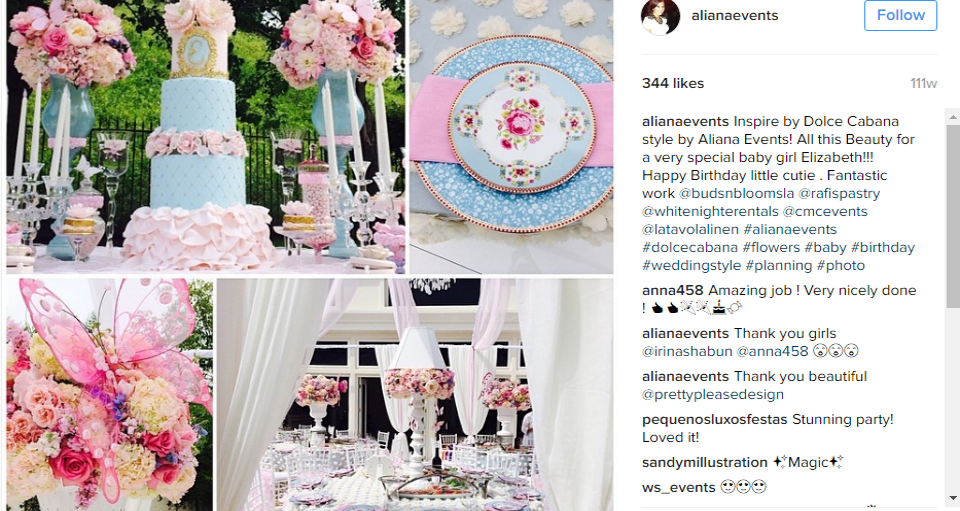 Source: alianaevents
3. Balloon Castles…Need We Say More?
Having a modest balloon assemble can cost around $50 or more, so can you imagine what a balloon castle costs?! Money aside, it's a very cool and impressive spectacle but a one year old would appreciate it for about 5 minutes before moving onto the presents and the cake. Let's hope they don't all pop at once.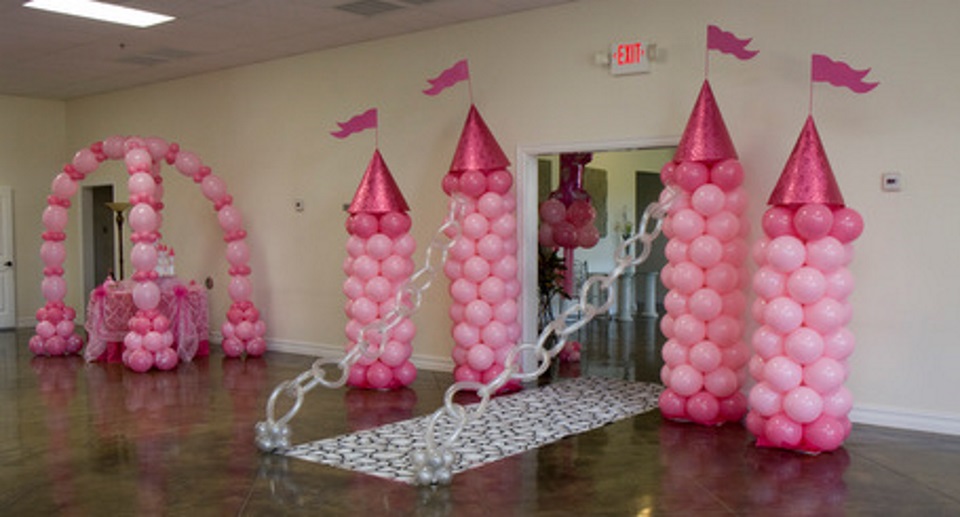 Source: Celebrate With Balloons
4. Upmarket Tea Parties
Flower decorations are stunning to look at and something that you would expect to see at a wedding, not a birthday for a one year old… Avier's birthday party featured English roses, a castle cake and decorated biscuits.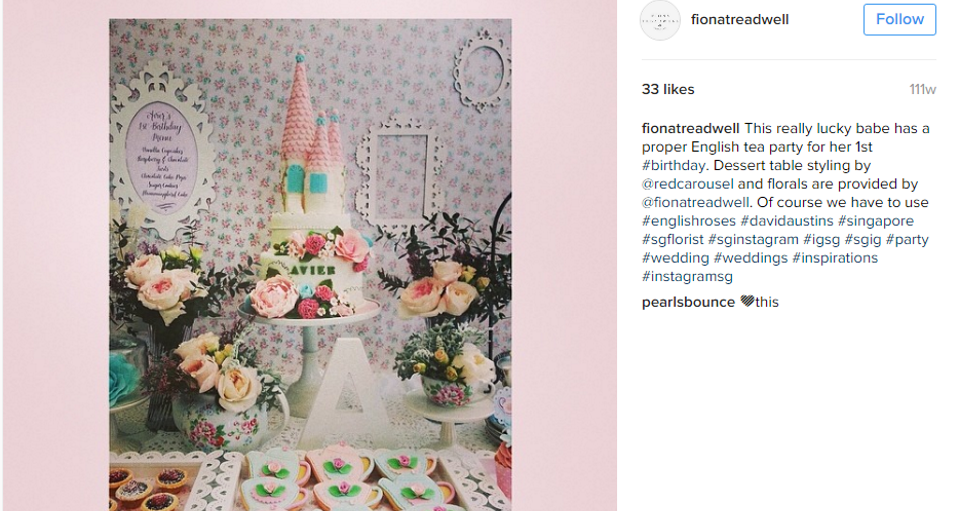 Source: fionatreadwell
5. Baroque Themed Birthdays
Baroque is all about lavish detail. Well, this lucky kid will probably not even appreciate the amount of work that went into the details of the cupcakes, flowers and the decor.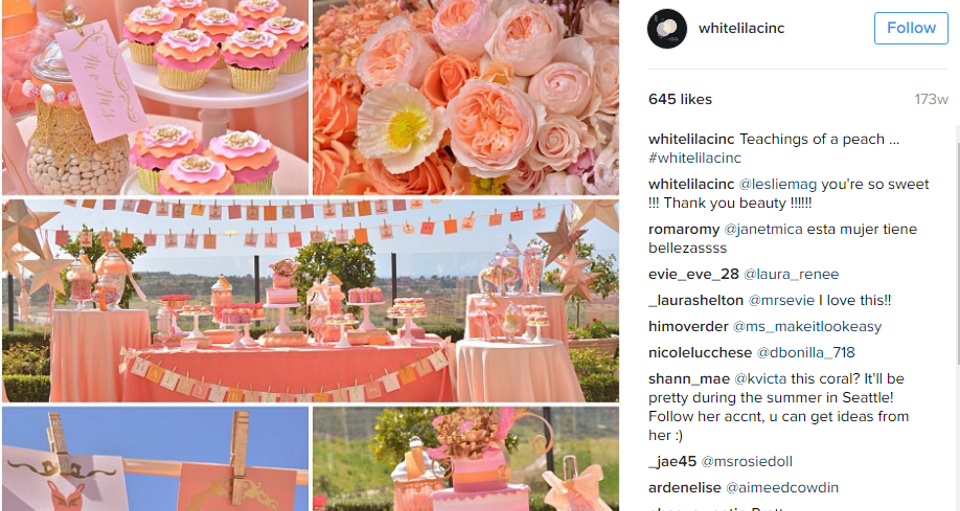 Source: whitelilacinc
6. A $60K Party
According to EOnline, Real Housewives of Beverly Hills star Taylor Armstrong spent $60,000 on her 4-year-old daughter's birthday. Taylor Armstrong defended the cost by saying: "I don't think people tune into Real Housewives of Beverly Hills to watch Pin the Tail on the Donkey."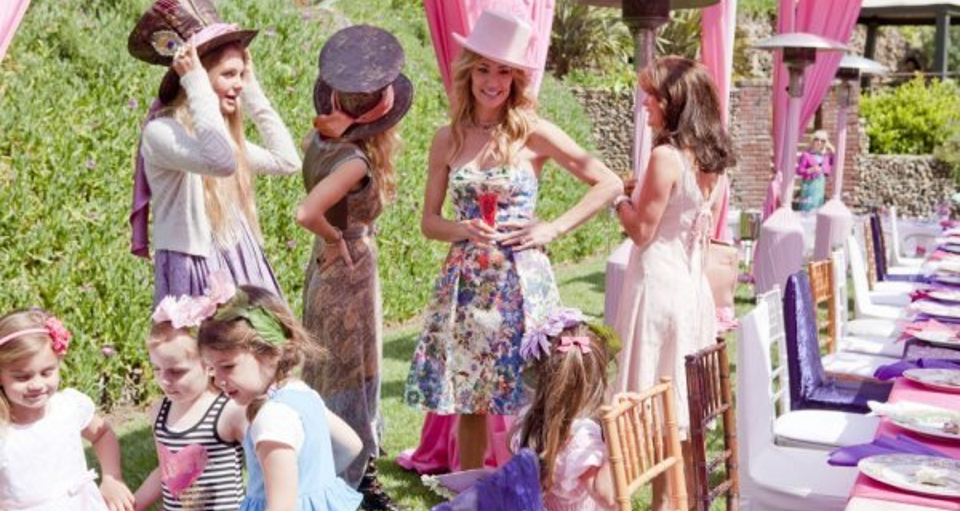 Source: wetpaint.com
Bonus One: Luxurious Party Fit For Royalty
An indulgent party closer to home is the impressive first birthday party of Sophia-Rose, the niece of Salim Mehajer, the controversial Sydney deputy mayor who hosted Australia's most over-the-top wedding of the year. The three-tiered Princess cake and magnificent treats looked too beautiful to eat. Lucky little girl!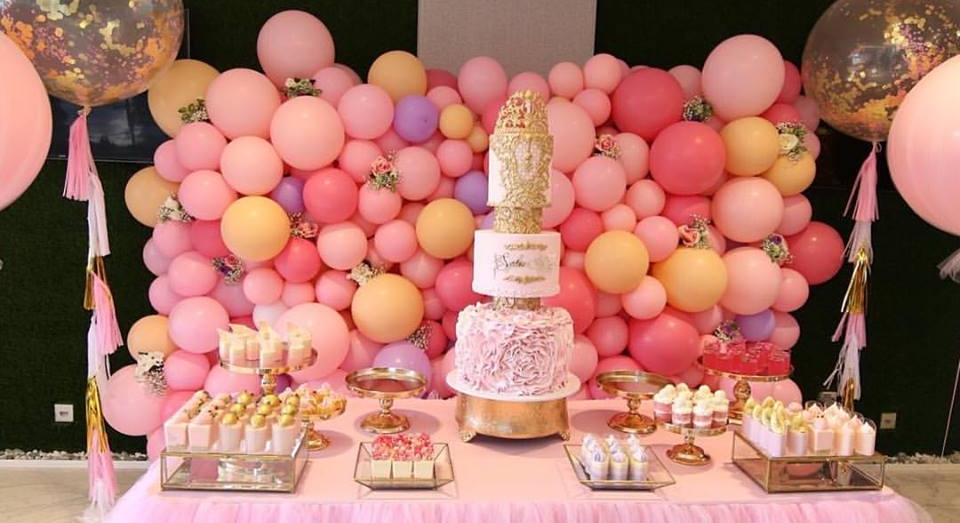 Source: Elegant Tea Time Events