Six Of The Best Kids Books That Teach Life Lessons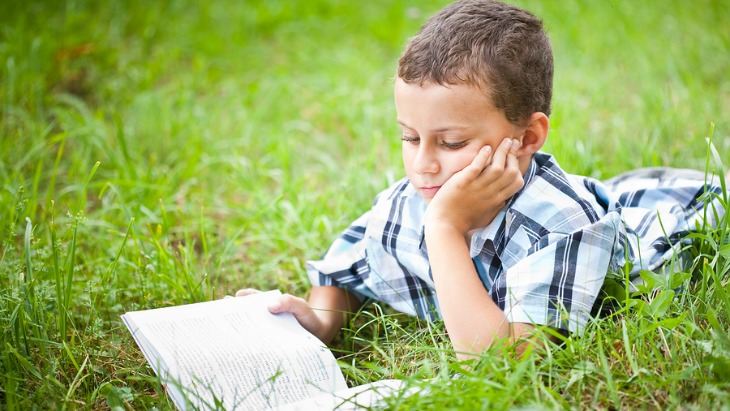 By: Lenore Pearson, ellaslist explorer
Is there a more enjoyable way to teach a child important values and life lessons than through a gorgeous picture book? Easy to read in one sitting and with clear themes, these books are ideal for both preschoolers and school-aged children. And who knows, you might learn a thing or two as well! The perfect way to celebrate Book Week 2017 at home.
1. The Ugly Duckling by Hans Christian Anderson
The tale of an ordinary duckling who grows to be a beautiful swan. Lesson: First impressions are not always what they seem, and beauty is from within.
2. The Giving Tree by Shel Silverstein
A tale of selfless love. Lesson: The happiness that comes from giving.
3. The Velveteen Rabbit by Margery Williams
The story of a toy rabbit who longs to become 'real'. Lesson: Love
4. Oh The Places You'll Go by Dr Seuss
This is a clever book for both kids and adults with brilliant advice about life. Lesson: Life will take you on many wonderful adventures, don't let setbacks stop you.
5. The Little Engine That Could by Watty Piper
A tiny engine is expected to save the day by helping deliver toys to the other side of a big mountain. Lesson: Determination, optimism and perseverance.
6. How To Catch A Star by Oliver Jeffers
The story of a boy who tries different ways to catch a star. Lesson: Reach for the stars (dreams), if you want something that badly, then go for it!
Hello! My name is Lenore, proud mumma to three gorgeous kids, amazingly awesome wife to one cool dude and self-professed travel addict! I started out my career as a primary school teacher for five years, which, second to having my own kids, was extremely rewarding for me.
While I was pregnant with baby number 3, and slowly going insane pacing (waddling) up and down the house, I felt I needed to keep my mind active and decided to take up a Diploma in Travel and Tourism, because I clearly wasn't going to have my hands full enough with three kids!
I am all about exploring. For me, living a full life is about collecting amazing experiences from as many incredible places as possible. Travel and adventures fuel my imagination and I love sharing them in the hopes of inspiring the explorer in each of us! Along with my family, I have been fortunate enough to have discovered lots of places already.
I am super excited to be an ellaslist Explorer, aiming to provide very real and practical information for families looking to create their own adventures and experiences. I am forever researching new and exciting things to do with the kids and I look forward to sharing them with you.
I have also just launched my own travel blog 'Little Miss Piggy' a treasure trove of travel inspiration and unique experiences in and around Sydney and abroad.