School Holiday Activities in Brisbane: The Best for Summer 2023-2024
School Holiday Activities in Brisbane: The Best for Summer 2023-2024
School holidays in Brisbane can be long if your kids have nothing to do. We all know that the "I'm bored" plight tends to come up a few days into the holiday season (sooner if you take their screens away).
Sure, we can try the only boring people get bored approach, or we can get them out of our hair, doing something active and keeping themselves busy and entertained with awesome school holiday activities in Brisbane. Bonus points if they learn a new skill or make some new friends!
Here are our picks of the best school holiday activities in Brisbane this summer.
School Holiday Activities in Brisbane
1. Code Camp
Code Camp stands as an ideal solution to keep STEAM-loving kids engaged during school holidays. Having educated over 100,000 Australian children, the camp offers a wide range of skills, from video editing for YouTube to the intricacies of developing a game based on "Jurassic World." It's a platform where kids can dive into the tech world, learning to build and craft their digital creations.
This season, Code Camp is excited to introduce a variety of new and enthralling camp options. Highlights include the "Little Coders: Trolls Edition" and "Spark and Ignite" programs, drawing inspiration from the vibrant world of DreamWorks' Trolls. Additionally, the camp has introduced AI Camps, inviting kids to delve into the intriguing realm of Artificial Intelligence. Long-time favorites like "Minecraft Engineers," "Minecraft Minis," and "Roblox Legends" are making a comeback too.
Tailored to suit various age groups and skill levels, and with more than 100 accessible locations across Australia as well as online options, Code Camp offers a perfect fit for every aspiring young coder and creative mind.
Where: All areas of Brisbane and Gold Coast
When: 11 December 2023 - 19 January 2024 | 9:30 am – 3:30 pm*
Cost: Starting from $129 for online and $275 for in-person camps
*Drop-off starts at 9 am and pick-up ends at 4 pm. Extended hours from 8 am until 5 pm are offered at selected venues.
RELATED:
Awesome Free Things to do in Brisbane
2. Speaking Schools Australasia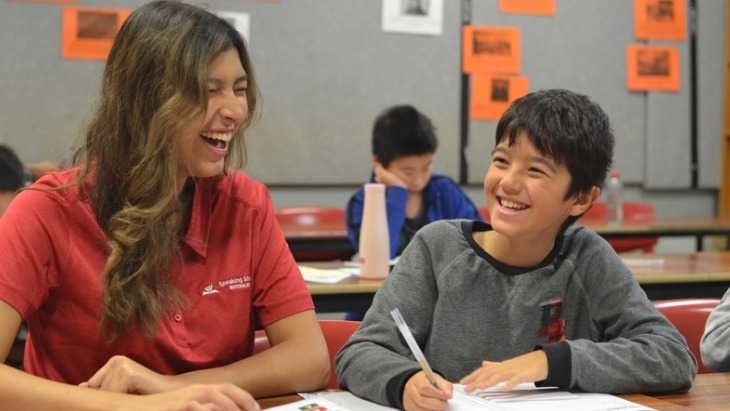 Speaking Schools Australasia offers an array of online holiday workshops designed to help children from Kindergarten to Year 9 enhance their speaking skills and boost their confidence. These workshops cater to various skill levels and focus on different areas of interest.
Speaking School Australasia online workshops are systematically arranged based on year group, skill level, and topic area, providing every student with an opportunity to excel. Emphasising the principle of "learning by doing", students are actively encouraged to participate and practice their speaking skills in a supportive atmosphere. It's a great option for those looking to learn from home during the holidays!
Where: Online
When: 22 January 2024 - 24 January 2024
Cost: Various depending on program type and length, see website for details
3. School Holiday Activities at the Museum of Brisbane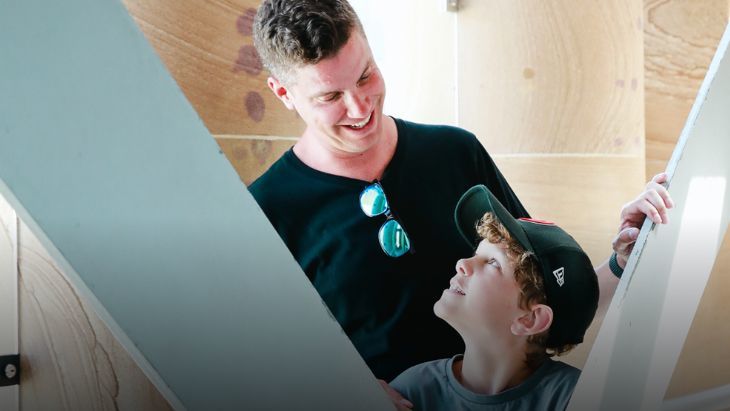 Unlock a world of fun during these school holidays in Brisbane, as the Museum of Brisbane is once again putting on a fantastic itinerary for school kids.
You can immerse yourself in the beauty of the latest exhibition, "Rearranged: Art of the Flower," showcasing a lush collection of flower-inspired artworks. For those with a crafty side, the Carnivorous Plant Paper Puppets offer a chance to create adventurous hand-puppets. If textiles are more your thing, you can stitch a colorful Pom Pom Cactus at the Studio, or design wearable art at the Flower Power Badge Studio.
We're also inviting older kids to get creative with the Teen Workshops. They can craft an everlasting plant friend at the Paper Kokedamas Workshop, learn the art of monoprinting at the Gelli Printing Workshop, or explore the process of making cyanotypes with flowers at the Sunpaper Printing Workshop. For a touch of sculptural art, the Teen Clay Relief Workshop uses clay, flowers, and leaves to create unique botanical reliefs, and the Teen Screen Printing Workshop: Garden Creatures is perfect for making a personalized tote.
Younger visitors can engage in a game of Little Artist's Eye Spy or enjoy the sweeping city views on a Clock Tower Tour. With a variety of dates and session times available, you can plan your visit according to your interests. And to keep everything organised, download your copy of the 2023 Summer School Holiday Timetable for easy reference.
Where: Museum of Brisbane - 64 Adelaide St, Brisbane City
When: Saturday 9 December 2023 – Sunday 21 January 2024
Cost: FREE
4. Victoria Park Kids School Holiday Golf Activities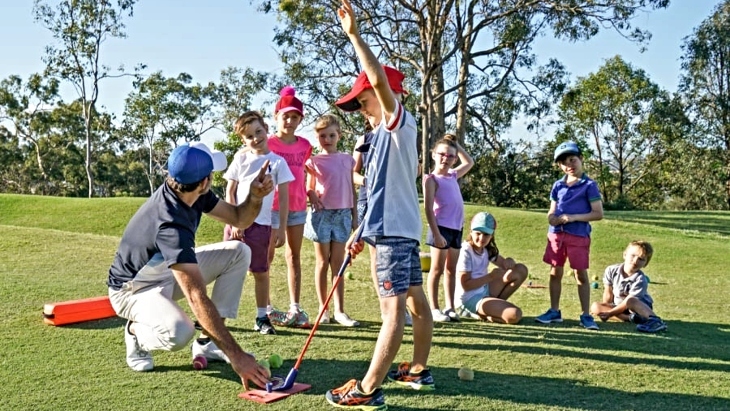 If your kids are into golf - or if they're interested in trying it - the Victoria Park Kids School Holiday Clinics give them the chance to learn some great driving and putting skills and take part in competitions and challenges. It's open to kids aged four to 14, with the groups split into younger ones and older ones.
If you're looking for fun and unique activities for the kids to get involved with during the school holidays then Victoria Park offers the perfect solution. Each day the kids will get to learn new aspects of the game from a friendly team of PGA Golf Professionals. All equipment is provided.
Where: Victoria Park Golf Complex, 309 Herston Road, Herston
When: 11 December 2023 to 18 January 2024
Cost: $55 per class. Book for all 4 days for $180, and save $40!
5. Pure Tennis Academy Holiday Camp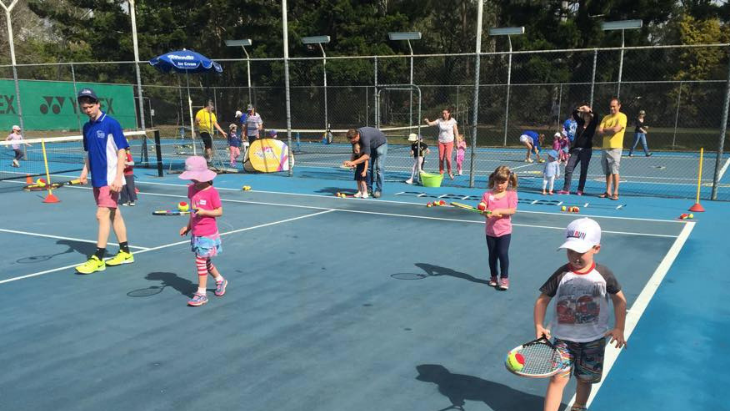 The exciting winter school holidays program at Pure Tennis is designed for kids aged five to 12 and no experience is required.
Every day will have a new range of activities at the Ferny Hills Centre, with something to suit every attendee!
There are so many other activities happening alongside tennis; including bocce, Jenga, soccer, baseball, gridiron and more. There are tennis and off-court games each morning and afternoon, and both morning and afternoon tea are provided.
Where: 144 Samford Road, Ferny Hills
When: 11 December 2023 - 19 January 2024
Cost: $49 for a half-day or $69 for a full day, additional $10 for early drop off (8 am)
6. Coast Club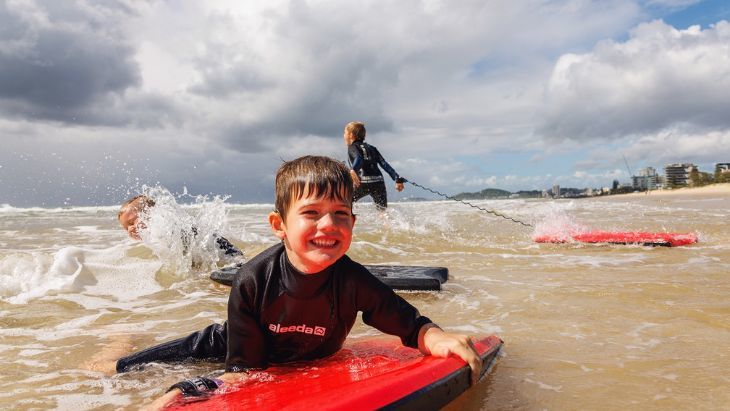 Choose the Gold Coast or Sunshine Coast and send your kids off for a day that could include high ropes, surfing, archery, abseiling, canoeing, rock climbing or caving with Coast Club.
Their school holiday activities in Brisbane are government-run and are open to kids aged five and over. The action-packed program offers daily activities with highly qualified instructors to facilitate fun and challenge your child to achieve positive outcomes, master new skills, and reach new heights. You can join a half-day morning adventure for a three-hour session including morning tea or a full-day adventure for six hours with morning tea, lunch, and afternoon tea.
Where: Various locations throughout the Gold Coast and Sunshine Coast
When: 18 December 2023- 12 January 2024
Cost: Morning adventures (3hrs) $36.25 pp | Full day adventures (6hrs) $77 pp.
7. YMCA Vacation Care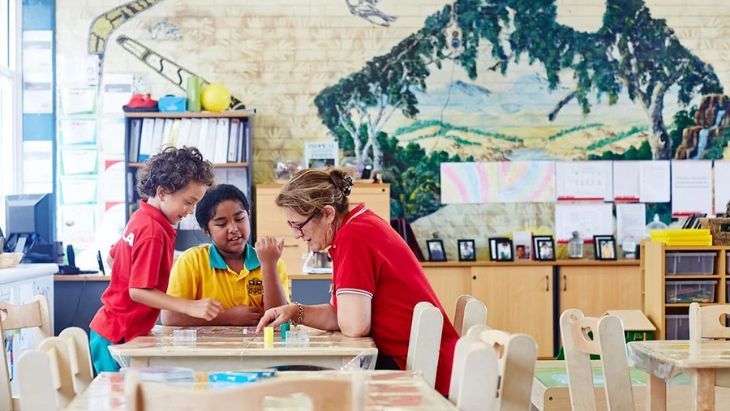 YMCA has developed a great outside school hours care (OSHC) program that they run at various locations all over Brisbane, so if you're working over the holidays and looking for safe and fun school holiday activities in Brisbane, this could be your answer.
Run by trained and experienced professionals, the YMCA Vacation Care program provides a nurturing environment with a range of fun activities that will make your kids think they're going for fun, not because you're busy and need them taken care of. Activities vary from venue to venue but may include cooking, drama, sports, art and craft, music and singing, puzzles and games.
Where: Various locations across Brisbane
When: See venues for program days and times
Cost: Contact individual locations for Vacation care costs.
8. Cross River Rail Experience Centre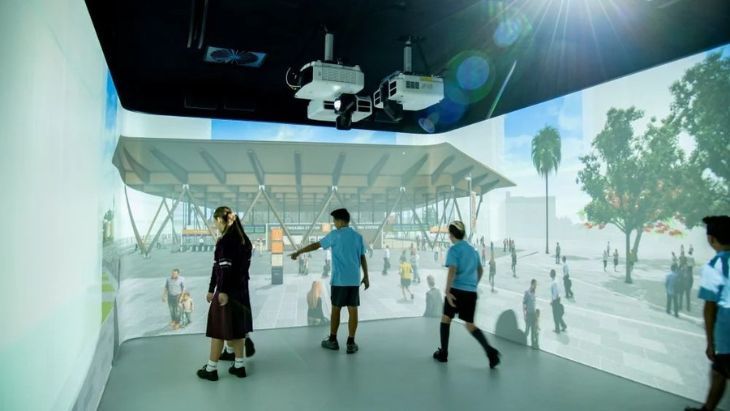 If you haven't had the pleasure of visiting the Cross River Rail Experience Centre, you've been missing out!
The community education hub has been developed by the Queensland Museum and is just that - a cool educational hub and spot for awesome school holiday activities in Brisbane. From archaeology and history to building bridges and the science of tunneling, the Cross River Rail Experience Centre is well worth checking out for science buffs. There's a great line-up of school holiday activities on offer—from LEGO building and clay modeling to designing your own elevator!
Where: Cross River Rail Experience Centre, 1/151 Elizabeth Street, Brisbane City
When: 10 am - 4 pm weekdays, 10 am - 2 pm weekends, closed Tuesdays
Cost: Free entry
9. MEAN GIRLS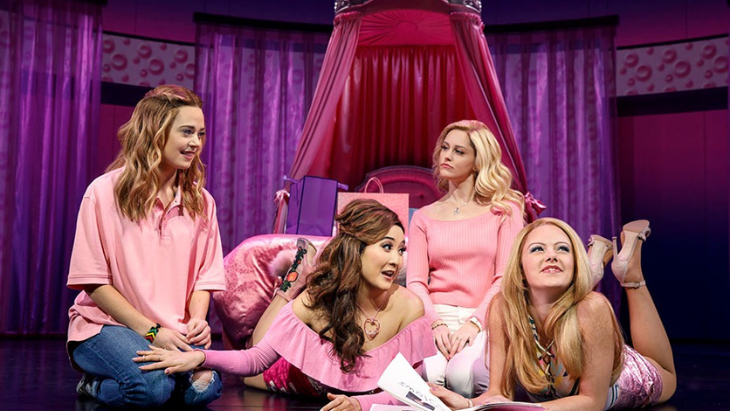 Get ready for some excitement as Paramount Players reveals the long-awaited trailer for the film adaptation of the MEAN GIRLS musical, which will be in cinemas on 11 January, 2024.
This much-anticipated movie, originally rooted in a novel, celebrates its origins by bringing the acclaimed Broadway musical—an adaptation of the iconic film—into the cinematic spotlight. The trailer provides a sneak peek into the production, set to the catchy beat of Olivia Rodrigo's 'Get Him Back,' offering a surprising twist from the movie's original score. Stay tuned for a cinematic experience that brings the magic of MEAN GIRLS to a whole new level!
Where: Cinemas throughout Brisbane
When: From 11 January 2024
Cost: Various dependent on cinema
More Family Fun in Brisbane
The Best Spots for Mini Golf in Brisbane
Where to Find the Yummiest Pancakes in Brisbane
Indoor Laser Tag in Brisbane
Have you signed up for our newsletter? Join ellaslist to get the best family and kid-friendly events, venues, classes and things to do NEAR YOU!