Say What?! Kids Apparently Prefer Fine Dining To Fast Food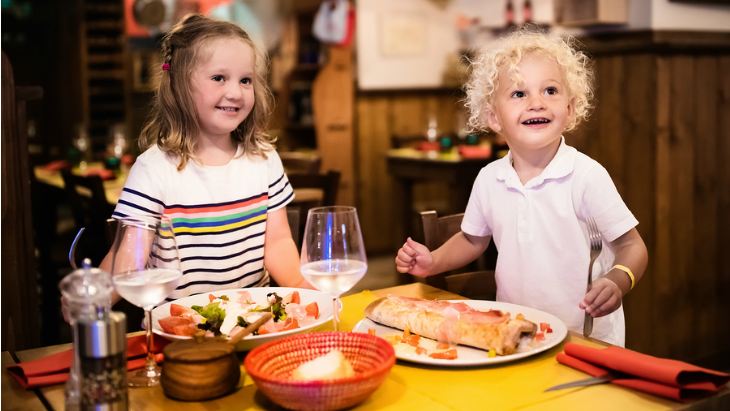 By: Phoebe Ackland, ellaslist
Move over chicken nuggets, Aussie kids prefer lobster for dinner! According to a recent survey by OpenTable, one-third of Aussie kids prefer fine dining to fast food, with some seriously gourmet, multicultural delights ranked as their favourite foodie picks.
Little Foodies
According to the survey, 49% of children have dined at a hatted restaurant at least once, 3/4 of parents claimed that their children dine out more frequently than they did as children, 18% of kids get dined out on a weekly basis, and 1/4 of parents are willing to spend over $26 for a meal for their child. Looks like we have a little generation of foodies on our hands.
"Australians are known for being daring when it comes to their dining choices so it's no surprise that our youngsters are too," VP of OpenTable, APAC, Lisa Hasen told news.com.au. "As a nation home to such a vibrant food scene, it's exciting to see children are so engaged with emerging food trends and open to taste testing multicultural flavours."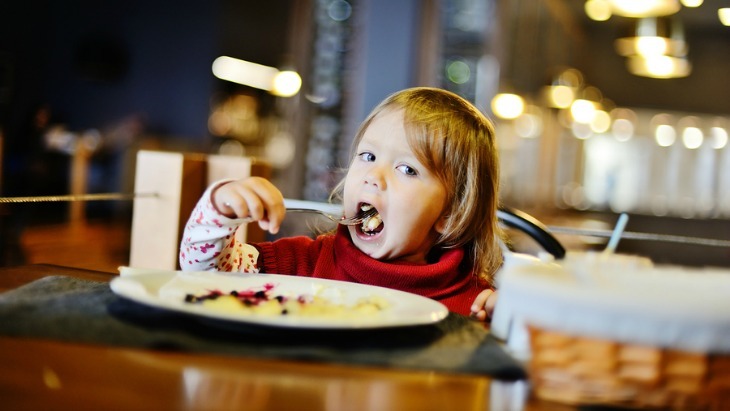 Kid's Menus Just Don't Cut It
It would also seem that many kid's menus undermine children's tastes- children swap the kiddo sized nuggets and chips for something off the more sophisticated adult menu 75% of the time. We don't blame them! It appears that dining out, and the socialisation and ritual involved are becoming somewhat of an inherent part of Aussie family life. School canteens could be helping contribute to these explorative palettes and love of international cuisine, with some offering sushi and Hokkien noodles on the lunchtime menu. Back in the old days, many children of immigrants often felt embarrassed to whip out anything too 'foreign' from their lunch box. I know my mum, the daughter of an Austrian immigrant, used to hide in the bathrooms when eating her delicious (albeit smelly) salami sandwiches. If she was a primary schooler in 2017, we suspect she might not have had reason to hide away.
So what are our kids eating? You'll be rather impressed... According to OpenTable, here are Aussie kid's top picks for food:
Sushi
Macaroons
Smashed eggs on toast
Coconut water
Scallops
Veal
Crème brûlée
Wagyu beef
Almond milk
Lobster
Is your little one a foodie, or happy with nuggets and chips? We want to know! Comment on facebook.