Ride a Bike Through the Sky? Well, You Might Soon be Able to With a New Elevated Bicycle Bridge over Footscray Road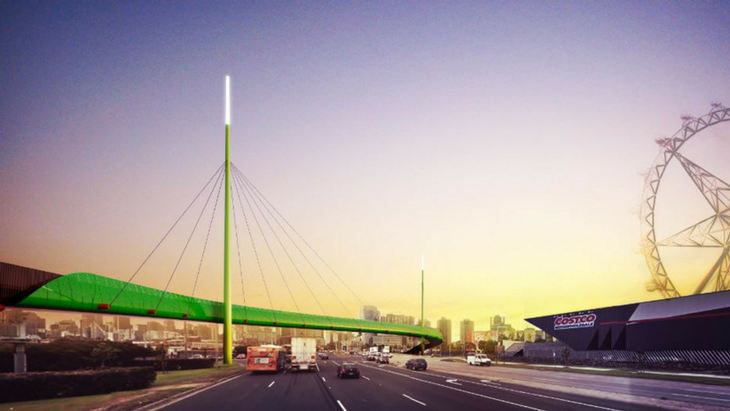 The Victorian Government has started work on new projects that will deliver a 2.5km veloway above Footscray Road as part of 14km of new and upgraded cycling and walking paths across the city to boost safety for cyclists and pedestrians.
The move is part of the West Gate Tunnel Project, which also proposes the bicycle bridge highways will decrease road congestion and free up room for public transport, in addition to a 24/7 truck bans on Francis St, Somerville Rd, Buckley St and Moore St to improve safety, air quality, and noise in the inner west.
The design has now been chosen and the builder selected to get to work on the West Gate Tunnel, with designs that include Victoria's longest road tunnel (at 4km), which will become an alternative to the current chock-a-block West Gate Bridge.
It is hoped dividing the traffic in such a way will slash travel times from the western suburbs, Geelong, and Ballarat.
In addition to the Footscray Rd veloway, a number of cycling and pedestrian travelways will be built, including a bridge over Whitehall Street will create a link between Yarraville Gardens and the Maribyrnong River and take cyclists off the busy roads.
The changes are also said to be thoughtfully designed in ways that celebrate the aboriginal heritage and maritime history of Melbourne's west while creating 9 hectares of new open space and wetlands in the region and 6,000 new jobs for locals.
Image credit: West Gate Tunnel Project