Rainbows Have Exploded at The Unicorn Cafe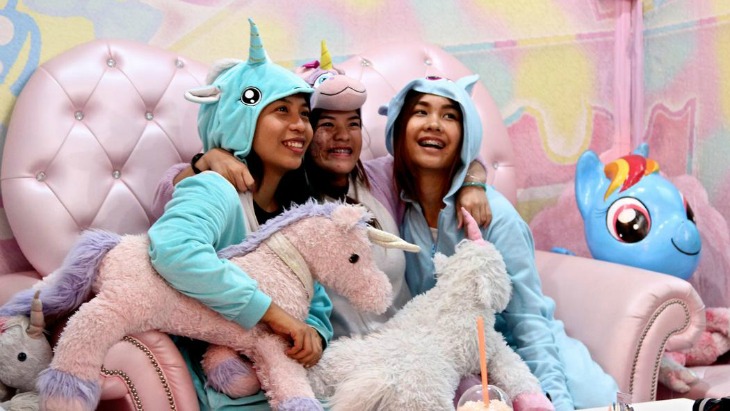 By: Phoebe Ackland, ellaslist; feature image via Munchies
If you have ever doubted the existence of unicorns, you're about to look hella' silly. Check out The Unicorn Cafe in Bangkok, Thailand, where unicorns and rainbows come to pastel-coloured, glittery life. It's pretty much the best of Instagram in restaurant form.
Source: In The Know Facebook
It's No Myth
Bangkok already has multiple cat cafes, a Siberian Husky cafe, and a fox cafe, so a Unicorn Cafe doesn't really seem so outlandish. You'll find bejewelled My Little Pony decor, unicorn onesies to wear whilst you dine, unicorn wallpaper, unicorn carpet, pastel chandeliers, and a menu filled with the likes of 'Unicorn Blood' soda, rainbow crepe cake, rainbow waffles, and burgers and other savoury options with edible unicorn horns fashioned ontop. Munchies visited the cafe recently, and their account of this sugary world sounded, we're sorry to say, almost a little too sickly sweet.
Oh well, we're thinking the Instagram snaps alone could make a trip here well worth it! Check out the candy coloured photos: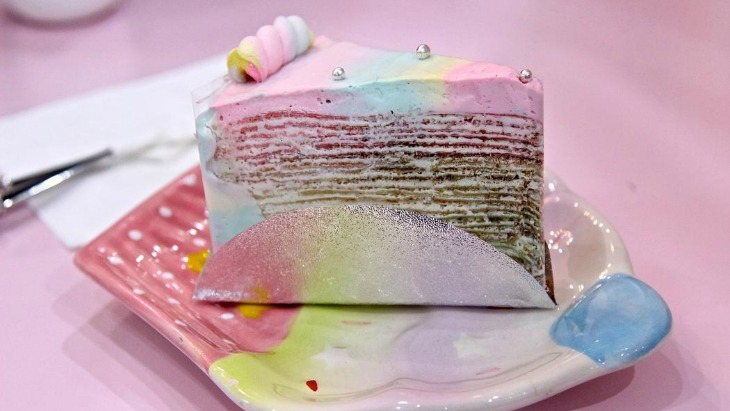 Rainbow Crepe Cake via Munchies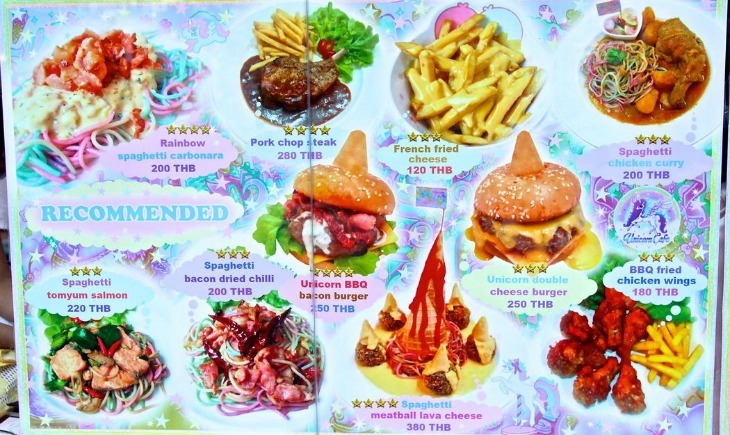 Cafe Menu via Munchies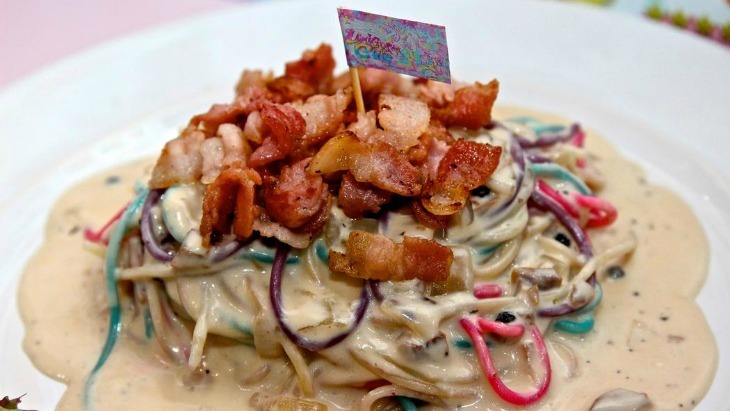 Unicorn Carbonara via Munchies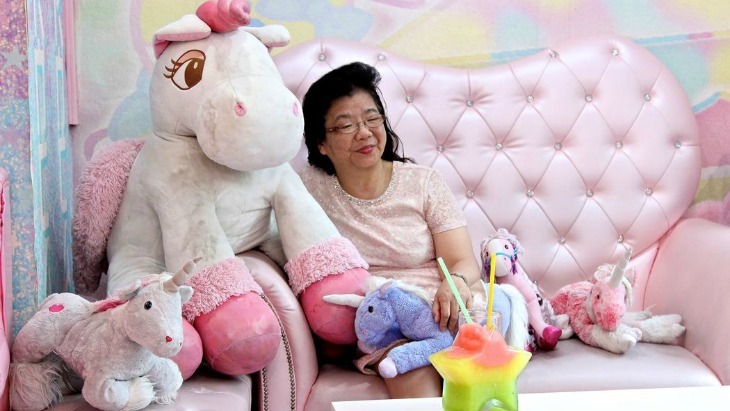 via Munchies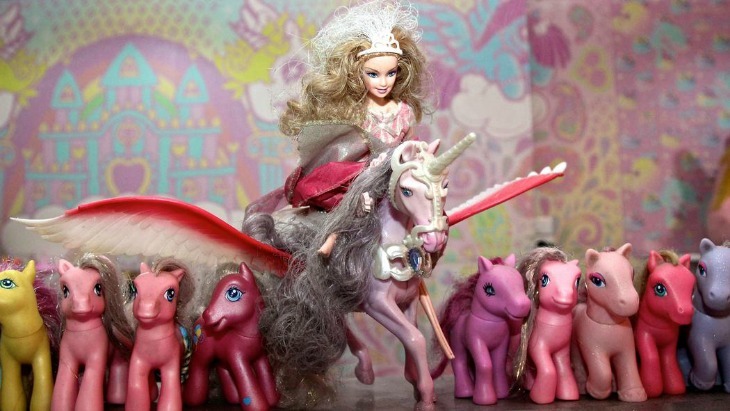 via Munchies